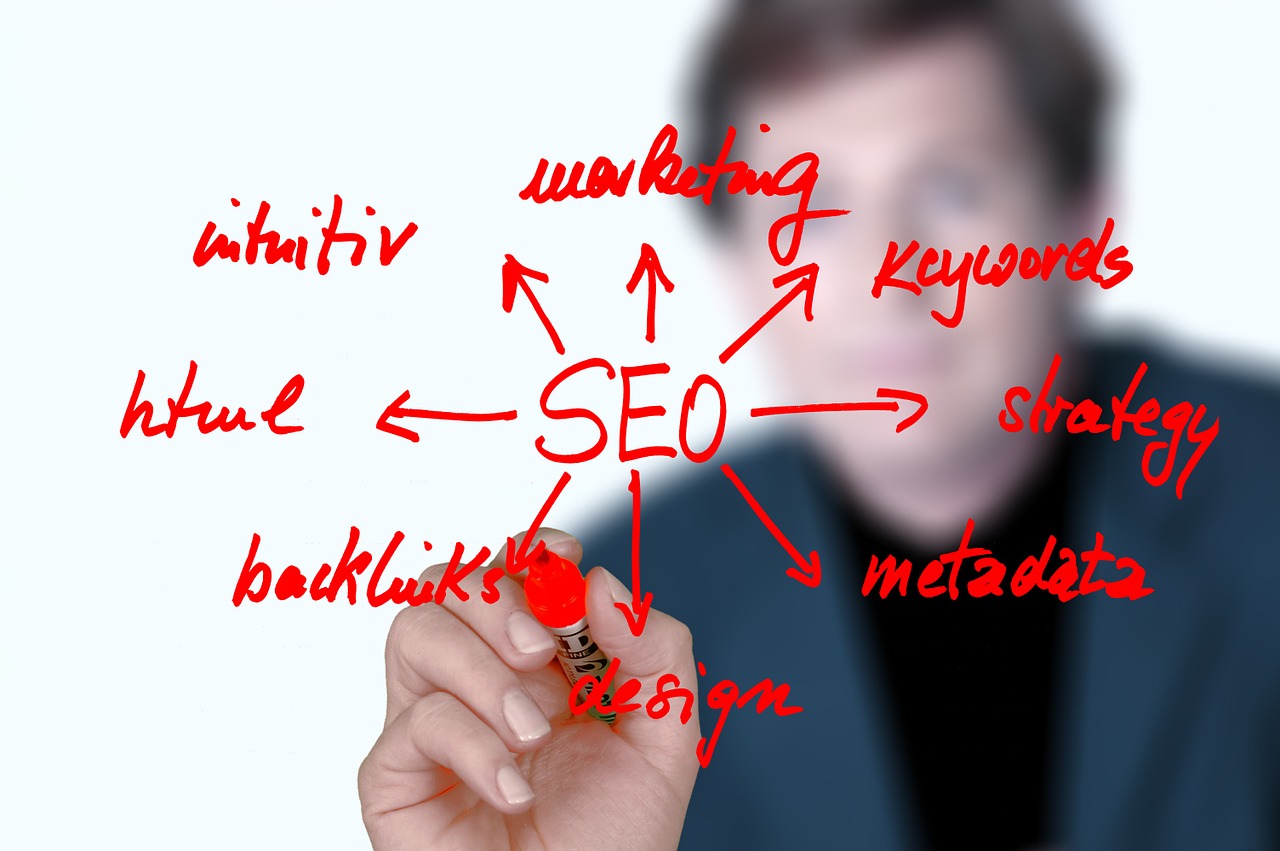 How To SEO Audit Your Website In 30 Minutes?
October 12, 2016
2 comments
In today's digital marketing world, SEO has a lot to do with creating the right content marketing campaign, understanding your target audience, building high-quality and relevant backlinks, and getting a lot of attention on the web.
However, despite all this, you can never undermine the importance of technical SEO and SEO audit.
It does not matter how good a content marketing campaign you are running to improve the overall SEO of your website, you will be never able to realize your website's true SEO potential for as long as it has technical SEO issues.
This is why it is very important that your website is free from crawl issues. But how can you do that when you are so busy with several other tasks for growing your online business?
In this post, we discuss how to SEO audit your website in less than 30 minutes.
By the end of this post, you will be able to identify and resolve most SEO crawl issues. It'll give you a much better opportunity to rank higher in search engines.
Ready? Let's begin.
1. Check Your Website's Sitemap
We start by checking your website's sitemap.
Every website should have a sitemap. It helps search engines understand the contents of your website and makes it easier for search engine crawlers to properly access them for search engine indexing.
The bottom line is that you must have a sitemap and it must be accurate and up-to-date. You can use Google Search Console (free) to check for any possible errors in your website's sitemap.
Login to Google Search Console and click 'Crawl'. Under the 'Crawl' tab, you would find 'Sitemaps'. Click the 'Add/Test Sitemap' button and paste the URL of your website's sitemap.
Google will display any errors if they find in your sitemap file.
2. Check Your Robots.txt
A robots.txt is often understood as the opposite of sitemap. It tells search engines the parts of your website that you do not want to be accessed and indexed.
It is possible to accidentally block important parts and pages your website with robots.txt.
You can use the Google Robots.txt Tester tool to see if there are any problems with your website's robots.txt file.
3. Check For Missing Title Tags and Meta Descriptions
Missing title tags and meta descriptions can have a big negative impact on your website's search engine rankings.
It is one of the most important steps in any SEO audit, so make sure you do it right.
You can either check for any missing title tag and meta description manually (but it takes a lot of time) or you can do it with the help of a tool.
My recommendation would be to use Screaming Frog. Its free tool gives you plenty of features and options to check for any missing title tags and meta descriptions.
Simply paste the URL of your website and let the tool run. You can then select the right tabs and filters to get what you want.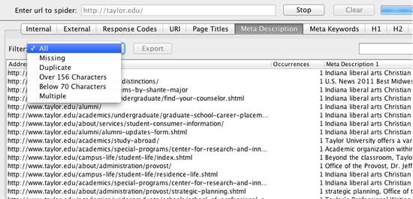 The title tags should not exceed 55 characters and the meta descriptions should not exceed 155 characters.
4. Fix 404 Errors
404 errors hurt your search engine rankings very badly. So make sure you fix all such errors during your SEO audit.
You can use the same Screaming Frog tool to identify any 404 errors. Once you have identified broken links, just fix them by redirecting the user to a updated, working webpage.
5. Fix Broken Links
Broken links are more common that you'd think. However, fixing them can be a very simple task if you know how to do it.
You can use a simple free Google Chrome plugin to identify all such broken links on your website. Once you have identified the broken links on your website, fix them by redirecting your users to a valid webpage — inbound or outbound.
Check My Links and Broken Link Checker are two very good Google Chrome extensions.
6. Fix Broken Images and Add Alt Text Tags
Have you deleted any images from your media library?
In that scenario, you may have some broken images on your website. It is easy to find such images because, well, they are right there on your webpages, but you should not stop at that.
You must also find images without alt text tags. Every image on your website must have a proper alt text tag for a better SEO experience. These tags must not only be relevant to your image and useful to your website readers, but they must also be search engine optimized with proper keyword utilization.
You can either again use Screaming Frog to find images with missing alt tags or you can also use SEO Site Checkup's image alt test tool.
Final Words
SEO audit is a continuous process for most websites. Despite the number of times you have done it already, there is always some room for improvement.
As your website grows and adds more content and webpages, the probability of finding errors in your website's SEO also increases. Make sure that you are always on top of it with these tips and steps mentioned in this blog post.