Brian Dean – Backlinko Interview
July 28, 2013
24 comments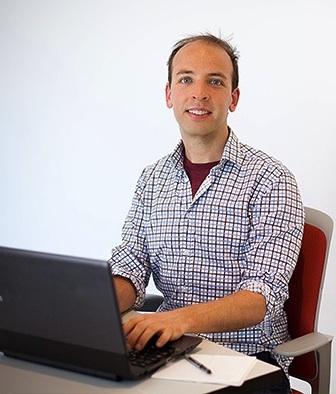 We are pleased to announce the start of a very exciting interview blog series! We've set out to interview the best and brightest minds in SEO, social media, and business entrepreneurship so we can provide you with outstanding content to help grow your own businesses and personal success.
First up is Brian Dean, creator of Backlinko.com, a SEO training and Link Building resource. I first came across his work via a Neil Patel blog post and since then I have been checking his blog every day for his latest creative link building strategy. He really does provide some outstanding value and I encourage you to check him out!
The idea of the this interview series is to ask 4 quick-fire questions that will help us gain an understanding into the unique thinking of these great marketing minds.
Josh Hamit: Hi Brian, firstly thanks for accepting to feature in our interview series! I'll go right ahead and fire our questions to you;
1. If you had to summarise SEO in 140 characters or less, how would you say it?
Brian Dean: Publish outstanding content. Tell the world. Repeat.
2. What are the 5 key skills a great SEO needs?
1. Sales: To get in with big names or to get a random person to link to you, it's crucial that you know how to close deals. And this skill can help you with every other part of your business as well.
2. Content Creation: Amazing content allows you to build great links. You need to learn how to produce not good, not great, but AMAZING content on a regular basis. This means knowing the pulse of your industry and creating amazing stuff to meet what's not already out there.
3. Marketing: Branding, promotion, social, relationships. They're all a huge part of SEO. When your target is writing a blog post you want him to remember your site -not your competitors – when looking for a reference. Great marketing that establishes mindshare can make that happen.
4. Empathy: It's important to understand your visitors, your link targets, and the influencers in your niche. If you can figure out what they want and need — and then give it to them – you can get amazing links all day long, but it requires empathy.
5. Writing: Yes, video and podcasts are huge right now. But 90% of the content on the web is text-based. One HUGE competitive advantage you can have over your competitors is amazing copywriting skills. If you write great content, and write it with some flash and character, people will read, remember (and link to) your website…not your competition.
3. Other than SEO, what other type of Internet marketing do you think works most effectively?
Referral Traffic: It's so strange that everyone talks about SEO, social and PPC as the three traffic options. But I've had a ton of success with referral traffic (in fact, 30% of traffic to Backlinko is from other websites). Think of where your target audience hangs out — whether it be industry forums, other blogs or on social media — and get in front of them. That could be in the form of a guest post, an insightful blog comment or a link that you got from outreach.
PR: There's no doubt about it: getting your name in big publications like the New York Times is great for SEO and branding. SEOs like Ken McGaffin are ninjas at this.
Email Marketing: Getting your name on other people's email lists is a fantastic traffic strategy. For example, I was recently featured in the Moz newsletter. I got over 3,000 unique visitors from that one email. And unlike social, it converted really well.
4. I know you are a fan of Tim Ferris' 4 Hour Work Week, can you recommend any other authors to budding entrepreneurs/SEOs?
Chris Guillebeau: Great for building lean businesses and keeping perspective.
Michal Gerber: Awesome for turning a one-man show into a real, thriving business.
John Jantsch: Nothing but practical information that you can incorporate today.
Drew Eric Whitman: I've only read one of his books (Cashvertising), but it was one of the best marketing books I've ever read.
Fantastic stuff! Thanks very much Brian!! Your work on Backlinko has really helped me step-up my link building abilities another level and I now think much more creatively when looking to build links!
I hope this brief interview has given you an insight into the thinking of a future marketing great, I have no doubt that Brian's SEO learning resources will top the SERPs for years to come! If you enjoyed this article and would like to be notified when our next interview is online sign up to our newsletter below, you also receive a free beginners guide to SEO e-book!
By Josh Hamit @hamit @ImproveMySearch