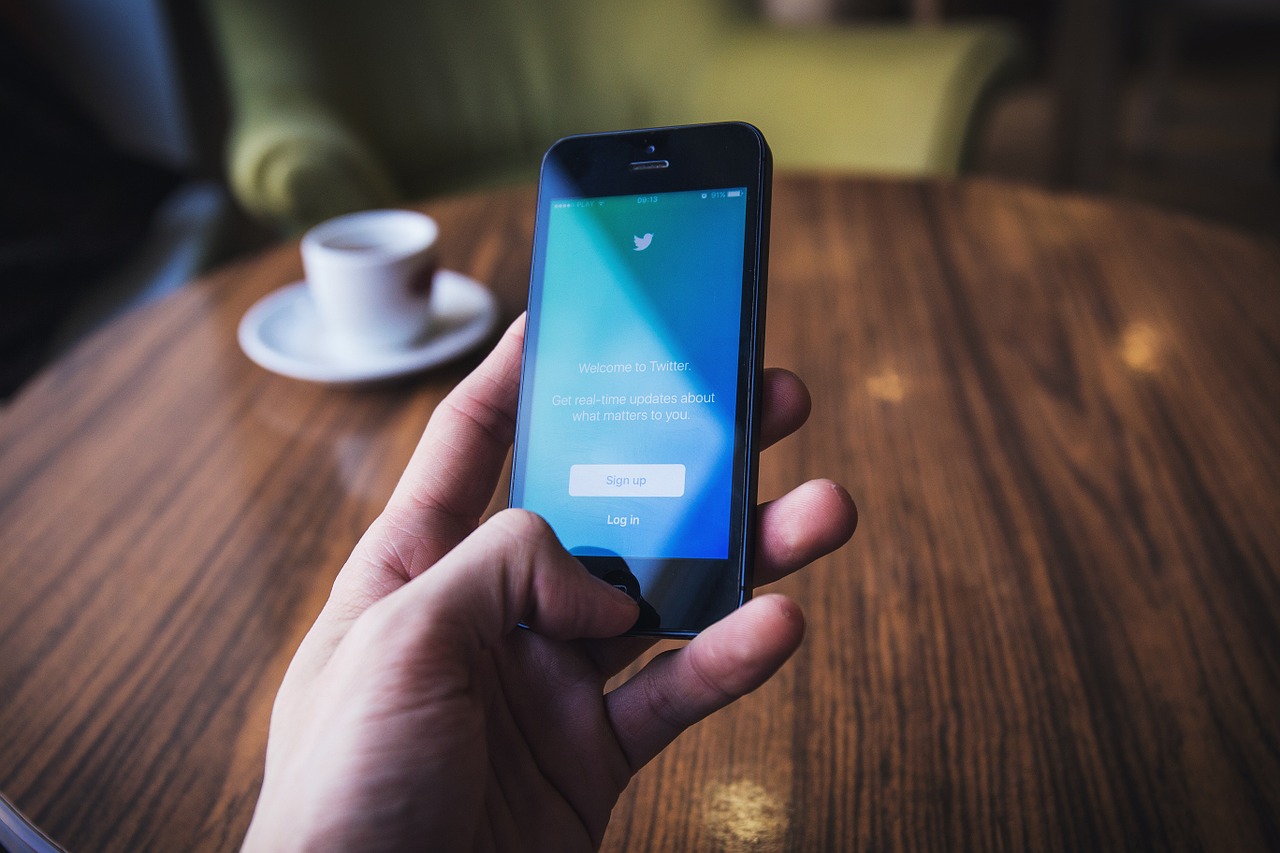 Twitter Introduces Customer Support Options For Businesses
September 28, 2016
0 comments
Online users use Twitter for dozens of reasons. It is a dynamic platform that is excellent for sharing updates. That's one of the main reasons why so many people love Twitter, but that isn't it.
So many customers have been using Twitter for online business support. Twitter also knows this, and they have been constantly adding new features to make it even more responsive to the customer support environment.
A recent study by SocialBakers, more than 80% customer service requests happen on Twitter. After all, Twitter is supposed to be a real-time network, and that makes it an ideal platform for getting quick responses from brands and businesses.
Keeping that in mind, Twitter has introduced and added a few more customer support options. In this post, we take a look at some of those features.
Last year, Twitter removed the 140-character limit in DM (direct messages). This allowed customers to reach out to brands in a more comprehensive way with their problems.
And now Twitter has officially announced 'Support options and display tools' for its users. These new features will help customer understand the support options they have and utilize them more efficiently.
With this new set of features, businesses can indicate that they provide customer support, as can be seen in the following image.
Not only this, customers will also be able to see the exact time frame when the brand is more active in responding to queries. Customers can then use this time to send their queries at a time when they are more likely to get a response.
If you are a business who provides customer support at Twitter (which you definitely should be doing, by the way) you should consider activating these options.
How can you do that?
Simply browse to your settings page in the Twitter dashboard and activate the relevant options.
You can also specify the exact hours during which your customer support is active. Select specific hours and/or time zone to display when you will be active. It informs your customers when they should expect a reply from your business.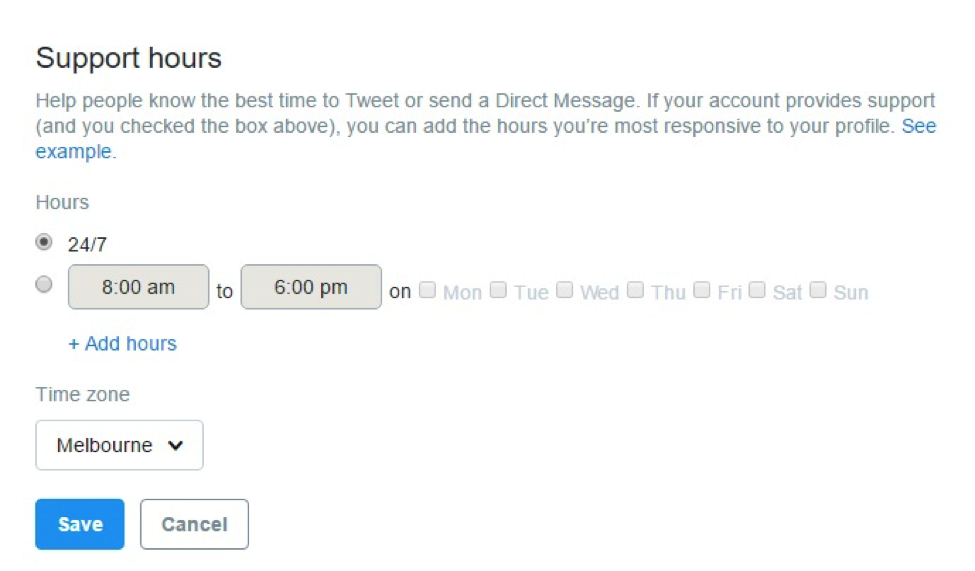 Unlike other customer support channels, Twitter is a very public platform. When one of your customers reach out to you via Twitter, everybody can see what they have tweeted. So it is very important that you pay a lot of attention to your Twitter account.
You do not want to leave your angry and disgruntled customers high and dry on Twitter where the entire world can see their reactions.