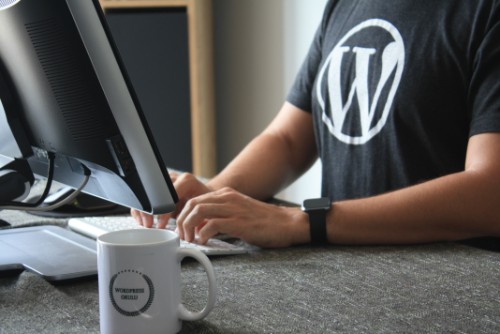 Setting up a WordPress website: 5 things you should do after installing WordPress
Setting up a new website can be challenging and overwhelming. There is just so much to do and take care of.
In this blog post, we make the entire process easier for you by highlighting 5 steps that you should take as soon as you install WordPress on a new website. 
1. Install Google Analytics
Google Analytics is arguably one of the most important software for website owners and digital marketers. It gives you valuable data and insights regarding your target audience and website visitors.
For example, who your target audience is, how visitors find and land on your site, and how they engage with your site and its various contents after that.
It is recommended that you install Google Analytics soon after setting up your WordPress website. You want to record all the data for traffic visitors that visit your site.
2. Install the Yoast SEO plugin
Almost all websites need passive search engine traffic to stay alive and competitive. Very few websites get all their traffic through paid channels.
Search engine optimisation is needed to set your website up for free, organic traffic from the SERPs. One of the most useful tools for helping you with on-page SEO is the Yoast SEO plugin.
It's a free WordPress plugin that can help you with meta titles, meta descriptions, keyword optimisation, image alt text, inbound and outbound links, and heading tags.
3. Comment moderation
Spam comments on WordPress websites is a big nuisance for website owners. The big problem is that most of the spam links have links to malicious and irrelevant websites.
If you leave comments unchecked, your new website will soon be filled with spam comments that can affect your site's search engine ranking and online reputation.
There are two ways to overcome this problem:
Enable comment moderation in WordPress. It will make sure that no comment will appear on your website unless you manually approve it.

Second, activate the anti-spam plugin Akismet that already comes installed with WordPress. Here is

how to set up Akismet

.
4. Setting up permalinks
WordPress gives you plenty of options for choosing how to display your website URLs.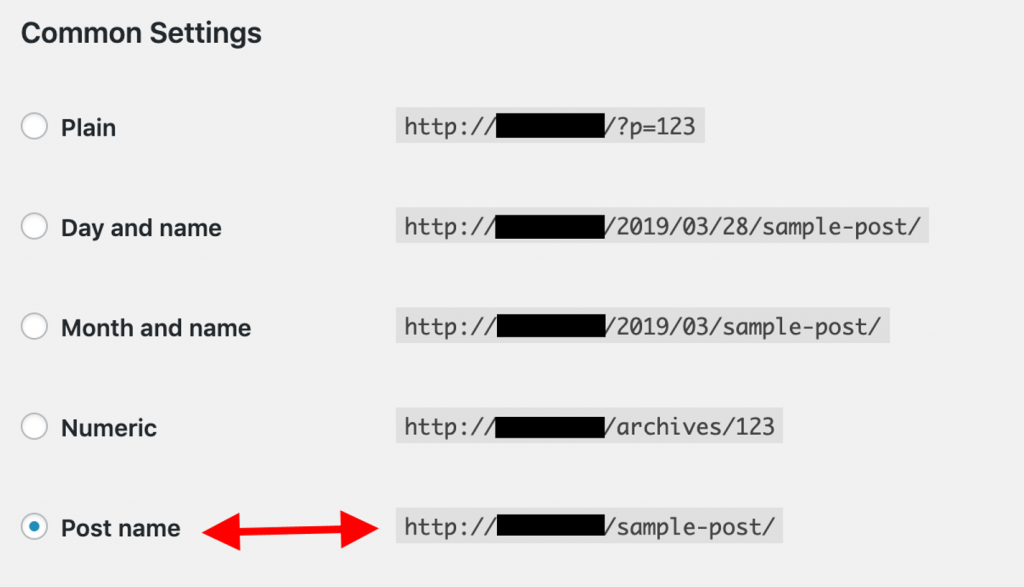 These settings can be accessed from the WordPress Dashboard. Go to Settings and Permalinks to view all the different options.
It is considered a best practice to keep URLs as short as possible. Keeping that in mind, the "post name" option is often the best one for most websites.
If you have a news website for which the publication date of an article is of extreme importance, perhaps the "month and name" option would be better suited.
In addition, it is important to remember that:
The URLs of your site should not contain any special characters or symbols.

The URL should also contain the primary keyword that the web page is trying to rank for. Here is an example.

5. Set up image optimisation
Soon after you set up your WordPress website, you will likely start uploading new content: blog posts, text, and images.
It is crucial to remember that images can slow down web pages. Therefore, we recommend installing an image optimisation plugin from the beginning to ensure every image you upload is optimised for the web.
Following are two such plugins that are commonly used:
The loading speed of a website is now an important search engine ranking factor. If your website takes more than a few seconds to load, it will have two disadvantages for you:
First, you will find it extra difficult to rank higher on the search engine results pages. Assuming everything else is the same, websites that load faster than yours will most likely rank higher than your web page.

Second, online users do not really like slow-loading websites. If a page takes too long to load, they will quit, go back to the search engine, and click on another result. This leads to a poor engagement rate, which also has an indirect negative effect on search rankings.

Third, the loading speed of a website also affects the conversion rate. A

study by Cloudflare

revealed that a page that took 2.4 seconds to load converted at 1.9 percent. If it took more than 5.7 seconds to load, it had a conversion rate of less than 0.6 percent.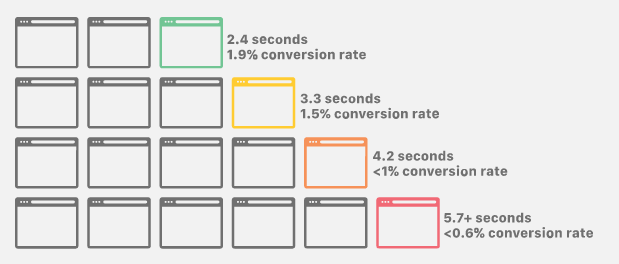 For more information on how to increase the loading speed of your website, read our 4,000-word free guide on website speed optimisation.