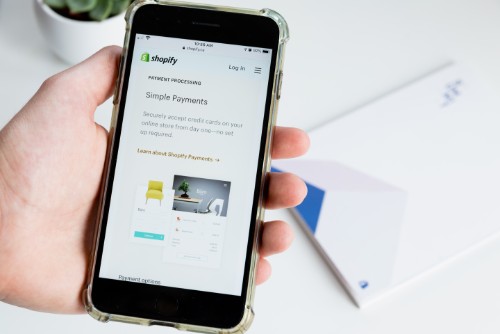 5 actionable tips for increasing ecommerce organic traffic
Most ecommerce businesses across the world are struggling because of the COVID-19 outbreak and the behavioral change in their potential customers.
A large majority of ecommerce businesses usually rely on paid search ads, and very few ecommerce businesses make a concentrated effort for search engine optimisation and higher rankings in the SERPs. They buy impressions and clicks for the keywords they believe would benefit them the most. 
However, since the COVID-19 outbreak, the PPC industry has taken a massive hit.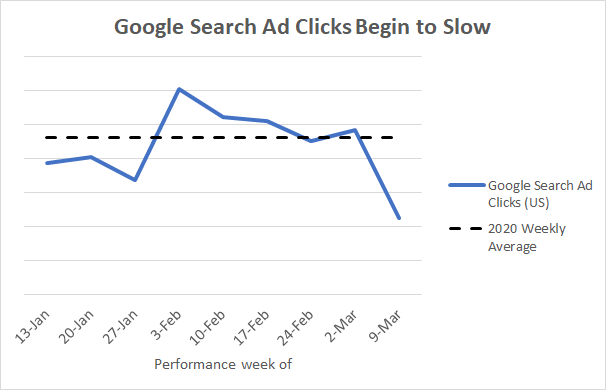 The total number of Google Search Ad clicks in the US (and in the entire world, for that matter) has gone down rapidly.
Moreover, businesses — especially ecommerce businesses — have had to deal with cuts in advertising budgets and managing more resources more efficiently. That's why SEO has become more important than ever for ecommerce businesses.
Here are 5 actionable tips for increasing organic traffic for ecommerce websites.
1. Create unique product descriptions
For ecommerce websites, there is often a scarcity of content. Less content may mean fewer opportunities for keyword inclusion and getting ranked higher in the SERPs.
You can change that by creating unique product descriptions for each product you have. The important point to remember is that all these descriptions should be unique — regardless of how similar some products and landing pages may be.
In-depth product descriptions also give you a better opportunity to engage users, increase the average time visitors spend on your page, and improve the conversion rate on your site.
2. Make your website mobile-friendly
In many industries, mobile devices bring more traffic than desktop computers. Therefore, having a mobile-friendly website is a no-brainer.
On the other hand, however, if you do not have a mobile-friendly website, you will have a tough time ranking on Google's first page. Google is now using a mobile-first index, which means a mobile-friendly website is not an option anymore. It's absolutely crucial to your organic success in the SERPs.
You can easily check if your web page is mobile-friendly or not.
3. Be strategic with keyword selection
If organic traffic is your primary goal, then keyword selection automatically becomes an extremely crucial aspect of your online success.
I'm sure you understand that you'll need a lot of content to rank higher in the SERPs for important keywords. However, it is important to conduct thorough keyword research and let the shortlisted keywords drive the content planning process.
It is also very important to know and understand your audience. How they search online, what their problems are, and how your website and product help them are all crucial aspects of the overall SEO strategy.
Lastly, do not forget the importance of long-tail keywords. Long-tail keywords have many benefits for ecommerce websites:
They are relatively easier to rank for.

They have a high conversion rate.
You can use tools like the Google Keyword Planner and Ubersuggest to find relevant long-tail keywords to include on your site.
4. Don't neglect keyword optimisation
Although keyword optimisation is not as important as it once used to be, it is still something you should not completely ignore.
After years of evolution, machine learning, and algorithm updates, Google has become smart enough to rank a web page for a relevant search query even if the page does not specifically use the main keyword.
However, when you have the main keyword strategically placed in the blog post, it may make it easier for Google to find and rank your web page. Therefore, make sure to include your primary keyword in:
The URL of the web page

The title tag of the page

The meta description of the web page

The subheadings (H2 and H3 tags)

At least once in the body text
5. Focus on improving the loading speed of your website
The website loading speed is a key part of your SEO success.
There is a direct correlation between higher search engine rankings and faster loading speed. A recent study reveals that web pages ranked on #6 are, on average, 20 percent slower than websites that are ranked on #1.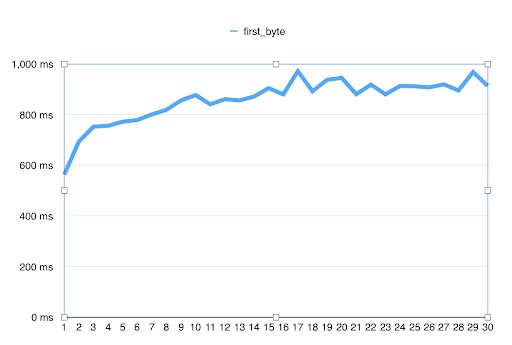 You can easily check how quickly your web page loads. 
For e-commerce websites, the loading speed of the web page is extremely important. It is because a slow-loading web page not only affects the search engine rankings of a web page, but it also has a significant negative impact on the site's conversion rate.
To learn more about website speed optimisation, check out this 7-chapter, 4000-word free guide.