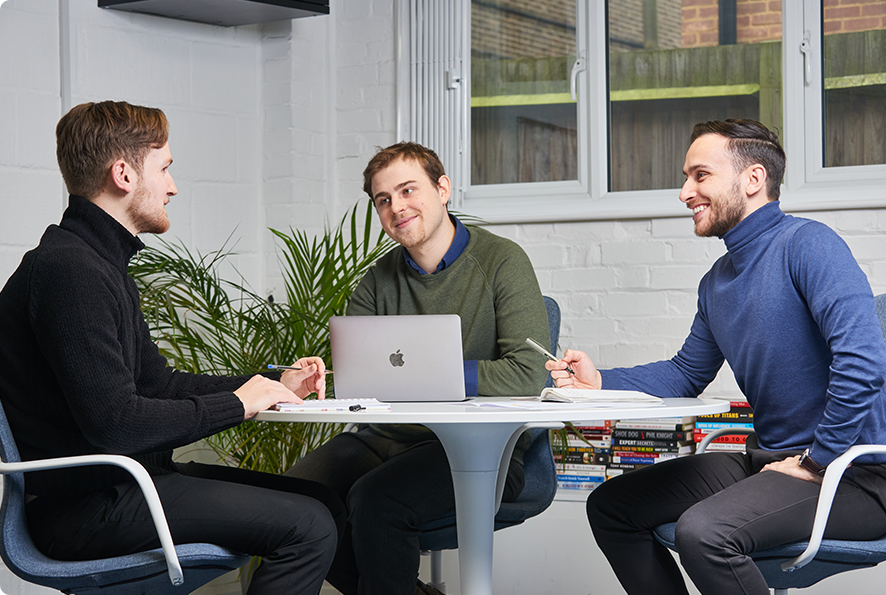 How To Market Your Business During The Corona Virus COVID-19 Outbreak 2020
March 19, 2020
0 comments
The information in this guide has been put together based on research showing the effects of the corona virus outbreak on businesses in China – and reports from Harvard Business School and other outlets on how best to market, maintain and grow a business during a downturn in the economy.
During this challenging time, we are offering local businesses free digital marketing advice.
Please get in touch with us via our contact form and read through our short guide below for more information.
---
How To Market Your Business During The Corona Virus COVID-19 Outbreak 2020
Amidst the panic and mayhem surrounding the current corona virus outbreak, a unique opportunity for your business awaits.
As the economy is hit and restricted movement of the population is likely to continue for weeks to come, now is still the time to invest in the future of your business.
The use of social media and Google to find products and services is up.
Consumer online activity is on the rise.
Data published on eMarketer shows an increase in usage of mobile apps, social media and search of around 20% in China. The same behaviour is expected in the UK.
Through the use of digital marketing you can reach your customers, wherever they are, at a time when they need you most.
---
Marketing In A Downturn
When a recession or epidemic hits, marketing is typically one of the first activities businesses are tempted to stop to save costs.
This is a mistake.
Research from Harvard Business School categorically refutes this idea, and explains that your business' brand will emerge from the downturn weaker and less profitable if you chose to do so.
When competitors are cutting back, improve your market share and benefit from a greater return on investment at lower cost by investing in marketing.
Building and maintaining a brand that consumers recognise and trust is one of the best ways to reduce risk when the economy takes a turn for the worst.
So, while some of your competitors stop working, take advantage of the opportunity to invest in your business and come out the other side better for it.
---
What Strategies To Use:
---
Search Engine Optimisation (SEO) and Google Ads
With online search demand considerably higher than normal across a number of industries, and the fact that 93% of all online experiences start from a search engine, make sure your site is fully optimised from a SEO point of view.
Your business needs maximum exposure at this time.
Be sure that your website has all the fundamental technical SEO best practices in place and that you have an up-to-date list of the most in-demand keyword phrases in your sector.
Create new and specific webpages for any special offers or promotions you are running during the course of the outbreak and keep your blog up-to-date with news and information that your customers will find useful at this time.
Some businesses – where person-to-person contact is impossible to avoid – will see demand fall over the coming weeks, but making sure you have a SEO plan in place – and actioned now. This will enable you to take advantage of the demand that will no doubt be higher than usual come the end of COVID-19.
---
Altering Your Business Proposition
In such cases, can your proposition be altered slightly to cater for the needs of consumers right now?
Barbershops could partition hair cutting stations and provide a dedicated sink for customers to use on entry and on exit to wash their hands.
Face-to-face sales meetings can be rescheduled to take place on Zoom or Skype.
Online catalogues can be created and promoted on your website and sent out to prospective clients via email.
B2C sales can be promoted online only.
Restaurants can revert to only selling take-aways.
Gyms and personal trainers can offer online coaching.
---
Social Media
With households across the globe quarantined and all non-essential travel off the cards, make sure your brand is appearing in front of your ideal customer profile across all relevant social media channels. Nomura analysts reported that in China smart phone app usage has rocketed, especially for social media channels.
Produce new content and promotions that will entice engagement with your brand's social accounts. The trick to successful advertising during a downturn lies in consumer psychology and emotion.
The coronavirus has caused an undercurrent of fear, worry, and stress across the globe. By tapping into and appealing to the emotional side of consumers you have a better chance of connecting with and persuading them.
Research from AdWeek shows that advertising campaigns that focus on emotional engagement tend to be more profitable than campaigns that focus on rational logical messaging.
Therefore create video, guides, infographics, memes and blog posts using emotive language and offers to build your brand and promote your products. Good-will and compassion will go a long way in the coming weeks.
Use Facebook, LinkedIn and Twitter's advertising platforms to push your content into the newsfeed of your target demographic. Don't rely only on organic social media newsfeed reach. You need to "pay to play" on social media platforms.
If you are going down to organic reach route, make sure to take part in trending hashtags such as #StayHomeChallenge #COVID19, #StaySafeStayHome, #UKLockDown, #CoronaVirusOutbreak.
---
Content Marketing
Even if most people are not spending, they would still be consuming information — as it is generally free to do so.
During recession, you can double down on content creation. This will give you a short-term and long-term advantage.
With high-quality and regular content, you will be able to increase your brand awareness, authority, and fans. Later, it would be easier to convert these people into paying customers.
Because of higher engagement and more high-quality content, you may even rank higher in the search engine results pages. This will give you a lot more traffic that you could convert at no additional cost, which will keep your income steady and offer an excellent ROI.
---
Focus On Customer Retention
Customer retention is always important for a business. However, during a downturn, customer retention becomes extremely important for the survival of the business.
Acquiring new customers costs more than nurturing and keeping existing ones. Operating cost is a huge and decisive factor for most decisions in recession. That is why your primary focus should be keeping your existing customers happy.
Some tips for effective customer retention include:
Great after-sales customer support and service.
Depending on the size of your customer and the nature of your business, see if you can dedicate account executives to big customers.
Creating a loyalty program and rewarding existing customers.
Establishing a closely-knit community of customers.
Thanking your customers whenever possible.
---
---
Identify The Different Types of Consumers
During recessions, customers usually fall into the following four groups:
The first group is hit the hardest and stops all types of spending.
The second group is less confident about the short-term but relatively more confident about the long-term.
The third group feels relatively secure. Although they become a bit more cautious, they still buy products.
The fourth group is the one that is not affected by recession and continues to live as usual.
By identifying your customers into different groups and making unique strategies for each one — depending on each group's percentage in your business — you will be able to optimise your marketing and revenue more efficiently and effectively.
---
How To Get Started
During these unusual and testing times, we'd be delighted to provide struggling businesses free SEO keyword research services, plus advice and recommendations for social media advertising. Please reach out to us today for more information.
Recession can be a difficult period for most consumers and businesses. However, there are still ways to market effectively.
The tips mentioned in this article should be remembered — especially in times as uncertain as ours today.
Wishing you all health, happiness and prosperity at this time.
Josh Hamit