8 ways you can repurpose a blog post
March 16, 2020
0 comments
Repurposing a piece of content is now an essential aspect of successful content marketing. There are multiple reasons for it:
There is already a lot of content out there. You need quality over content to stand out, and it is tough to produce dozens of new high-quality pieces of content every month.

Repurposing a blog post into different forms of content allows content marketers to reach a wider audience group, e.g., those who prefer watching a 5-minute video over reading a 1,000-word blog post.
All you need is one good blog post, and there are plenty of ways you can repurpose that post into different mediums and forms of content.
1. Convert the post into a long video
54 percent of consumers want to see more video content from the brands and businesses they support. Moreover, 87 percent of marketers use video as a marketing tool.
What's more, 88 percent of video marketers are satisfied with the return on investment (ROI), a report details.
All these statistics tell us one story: video is a great format for content consumption, which engages potential consumers and produces an excellent return on investment.
Therefore, one of the best ways to repurpose a blog post is to convert it into a video. The video can take any shape or form, e.g., animation, explanatory videos, etc. That depends on the nature of the content and its intended target audience.
Long-form videos usually work best on websites, such as YouTube.
2. Create short Facebook videos
If you do not have the time, resources, or content to create a long video for YouTube, another option would be to create a relatively shorter video and post it on Facebook.
Videos around 60 to 90 seconds perform better on Facebook.
3. Convert the blog post into an infographic
Blog posts lend themselves excellently to infographics — especially if they have a lot of stats, data points, and research studies.
If you do not have a professional graphic designer, you can use an online website to quickly create a professional-looking infographic, e.g., Canva, Piktochart, and Venngage.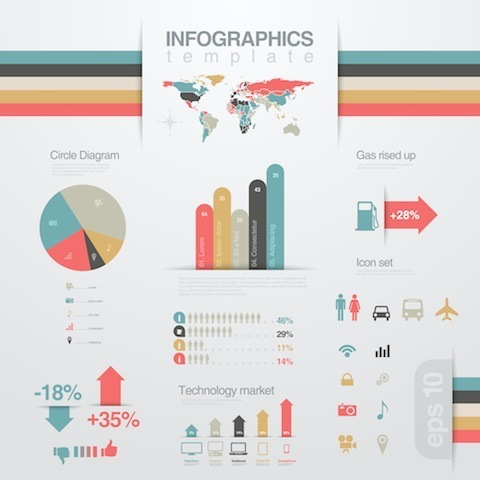 4. Promoted stories
After reaching an agreement with another website, you can get your posts in their "promoted stories" or "related blog posts" section.
Here is an example of "promoted stories" on a CNN blog post.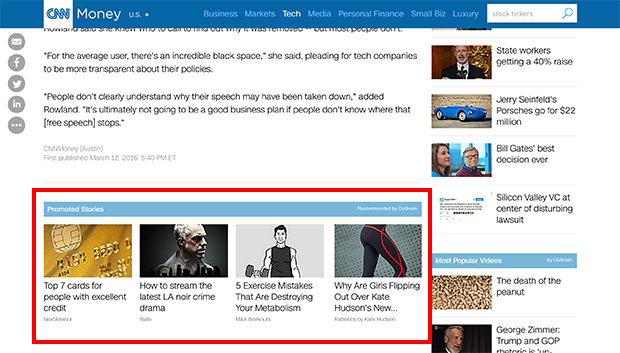 It does not require a lot of extra effort, but it can expand your reach to new audience groups.
5. Republish blog posts
There are several websites that allow you to republish older content and reach a bigger group of audience that previously may not have found your content.
Some of the popular websites for content syndication and republishing older blog posts are:
Medium

Reddit

Hacker News
6. Create podcasts
There are now over 700,000 active podcasts with 29 million episodes in more than 100 languages. This medium of audio content consumption is clearly on the rise.
Therefore, another excellent way to repurpose your blog posts is to convert them into podcasts.
Simply make the necessary changes to your posts to make them more podcast friendly and read them aloud, record it, and upload to your preferred podcasting platform, such as iTunes.
7. Convert it into a webinar
Just like podcasts, you can also convert your blog posts into webinars. That would require a bit more work (e.g., creating slides), but webinars are an excellent way to engage your audience and build a following for future promotions.
For more information on creating a webinar, check out this step-by-step guide.
8. Compile older blog posts into an eBook
Although you will need a lot more than one blog post, it is a viable option to convert them into an eBook. One important point to remember is that the blog posts (the topics) should be relevant and correlated. Otherwise, they won't make sense in the eBook format.
Once the eBook is created, you can either decide to sell it or give it away for free in exchange for the recipient's email information (lead generation). That depends on the quality of the eBook.
Conclusion
Repurposing content is an effective technique to get the most of your blog posts.
Content marketers create and publish many blog posts, but most of them just fizzle out and get buried deep into the archives. Updating and repurposing those posts — especially into different forms and mediums — can breathe new life into them and open new doors of traffic.