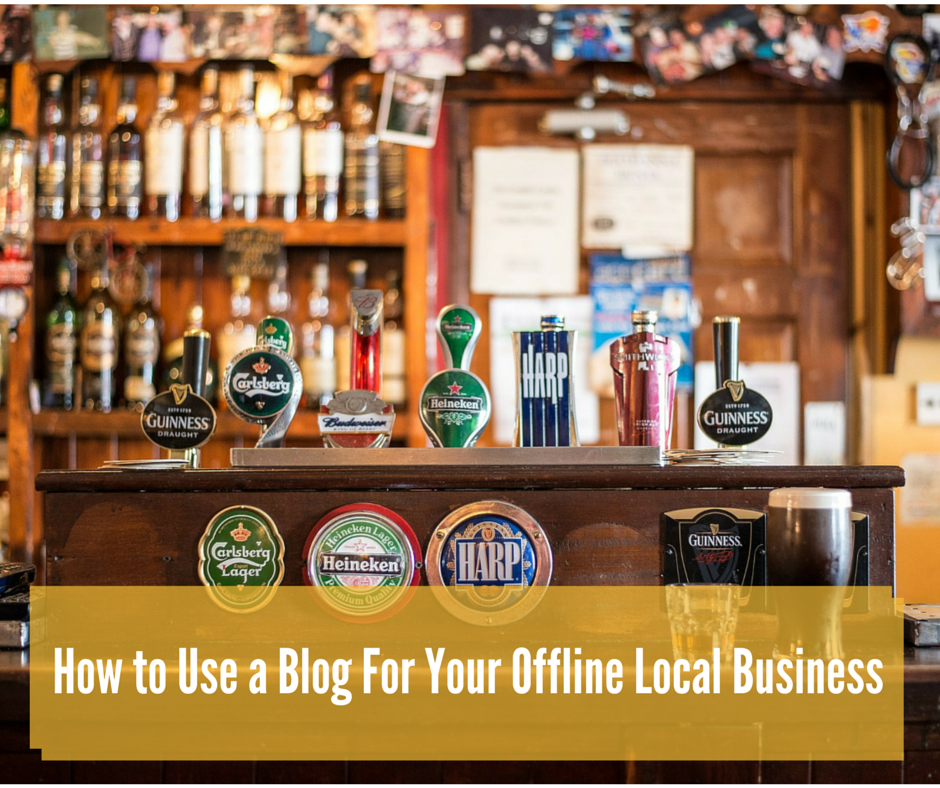 How to Use a Blog For Your Offline Local Business
The Internet can be called a portal by which you can boost your offline local business (e.g. business done in your shop).
Although not many people think of it that way, you can actually use your blog and social media presence for your offline local business. There are plenty of ways to leverage the web and drive more customers to the real world business. Big companies use them all the time!
For instance, Amazon — which is arguably the best online store — is planning to start the same-day delivery system by having warehouses in every major city across the globe. The offline/online is a two-way lane, and both of them complement each other.
So, if you have a blog, you can use that blog for driving more customers, increasing your credibility, staying in touch with your customers, and market your local offline business.
In this post, we are going to find out several methods, tips, and tricks that you can use. So let's get started.
1.  Blogging and Market Analysis
Although the basic concepts are same, there is still a big difference in running an online business (blog) vs. running an offline business.
There are plenty of ways to get attention in the offline world. However, when you are running a business blog, you realise that it is much harder to specify your target audience. In order to do that, you do a lot of research and market analysis. This research turns out to be extremely useful for an offline business.
Blogs let you identify your target audience as well as the market you are in like no offline business technique can.
From the basic characteristics of your target audience to the type of contents and product they like, you get to know each and everything about them. Moreover, by tracking the bounce rate and CTR (click through rate) of your blog, you also get to know what they like and what they don't.
You can easily use that information for your offline business, and it gives you an almost unfair edge over your competitors.
2. More Traffic to Your Website
Having a business blog for an offline business is not that common. However, having a website (a static one that displays information about you, your local business, and its services) is a very common practice.
If you have such a business website, why do you have it?
I believe it is because a lot of people prefer a local business to have a website nowadays. But do you know that by having an active business blog, you can significantly increase the traffic to that website? A lot of that traffic then translates into new leads and potential customers.
According to statistics, websites with an active blog get 434% more indexed pages with 55% more website visitors. You don't want to miss that, do you?
3. Your Way to Email Marketing Campaigns
It does not matter if you are an online business or an offline one. You need to have a way to stay connected with your customers, right?
Email marketing is the best option you have. After all, among all the online marketing method, it has the best ROI (return on investment). According to a recent study, email marketing gives you $40 in revenues for every $1 spent.
But how do you collect emails from your existing customers as well as your potential leads?
It's simple. Use your blog.
A well-functioning blog is a hub of all your marketing efforts. The idea is to provide extremely useful content to your readers in the form of a guide, reports, ebooks, infographisc, webinars, tools, etc. You can also give your blog readers a series of informative emails or a set of tutorial videos. It is important that you don't charge anything for that content. Just ask your visitors to insert their email information to receive all that content for free.
You can then use those email addresses for your local business.
4. Get Connected with Your Audience
A blog is a bit different than a static website. When blogging was first introduced, it was the way to connect with your blog readers, listen to them, talk to them, and to respond to their comments. And it still is.
For local offline businesses, a blog is the perfect way to get connected with their target audiences, existing customers, and potential leads. They can listen to their feedback, get their requests, and respond to their comments — which is never a convenient task for an offline business.
In Conclusion
The opportunities are truly endless. You can use your blog is more than one ways to capture potential leads and market your offline business to its actual target audience.
The important thing is to have an active blog that constantly provides amazing content to its readers. Once you manage to build a loyal readership, you can then easily announce new products, validate interesting ideas, offer discounts, run contests, etc. All of these tips will help you bring more customers and revenues to your local business.