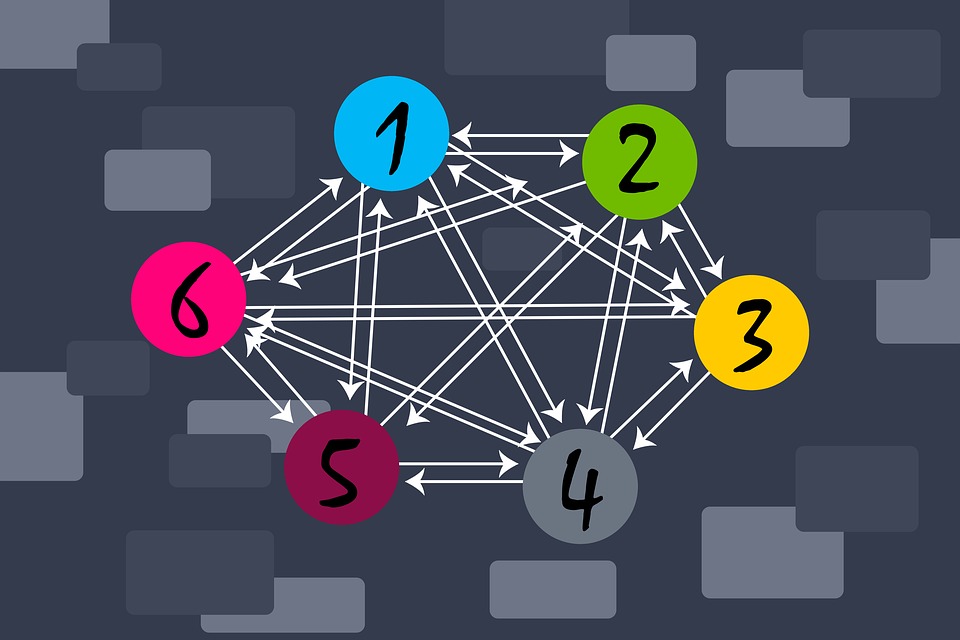 How to local businesses can improve the website's link profile
Links are an integral part of search engine optimisation (SEO). According to experts, links are among the top three search engine ranking factors for Google.
For local businesses, building links is not always easy. Therefore, they should pounce on whatever opportunities they find to improve the website's link profile.
In this post, we share a few tips on how local businesses can build more backlinks and improve their site's link profile.
1. Link-building via competitor analysis
One of the biggest hurdles in generating high-quality backlinks is identifying valid link sources. Getting information is possible, but it requires a lot of research and time.
But if your competitors have already done the hard work, you can just leverage their data and link sources to build backlinks for your own website. Here are the steps you should follow.
See which websites your competitors get links from. You can easily find that information with a backlink analysis tool such as SEMRush or Moz Link Explorer.
Shortlist the web pages on your competitor websites that get the backlinks from those other sites.
Make sure you have better pages on your site in place.
Start a backlink outreach campaign — to reach out to those websites that link to your competitor's websites and convince them to link to your site instead because your web pages are better.
2. Broken links
Websites link to other websites regularly, but things can change over time.
Over a long enough period, web pages get broken or replaced by other pages. During this process, some links turn up as 404.
If a website is linking to your competitor's websites but is linking to a broken 404 page, you can reach out to them, mention that they are sending their users to a broken page, and offer them your web page that they can redirect their users to.
Here is a more detailed step-by-step guide on how to generate backlinks using the broken link method.
3. Get local citations
While local citations may not be as powerful as links, they still help local businesses improve and move up in the search engine rankings.
Try to get as many local citations as possible from as many different online sources as you can. When building citations, however, make sure that you keep a close eye on NAP consistency.
NAP refers to the Name, Address, and Phone number of your local business. NAP consistency is an important factor that can affect the performance of your local business website.
Learn more about NAP consistency and why it is so important for local SEO.
Here are a few sources that you can use to get local citations:
Google My Business
Bing
Apple Maps
Yellowpages
TomTom
Yelp
Foursquare
Data Axle
Localeze
4. Build links via unlinked mentions
Another form of citation is brand mentions. Brand mentions are when other websites talk about your local business on their site without actually linking to it.
If you want to build more backlinks, this is an excellent strategy because you already have your work cut out. The website has already mentioned your local business on their website. Now, they just need to create a hyperlink to your website. And you can make that possible by reaching out to them and asking them to create a link instead of a simple brand mention.
Step 1 — Find brand mentions on the internet.
Step 2 — Reach out to them and ask them to create a hyperlink.
That's it.
Here is a guide by Ahrefs on how to find unlinked mentions on other websites.
5. Improve internal links
While backlinks coming from other websites often dominate the conversion about link-building, internal links are also an extremely important aspect that you should not ignore.
The idea is to create internal links to and from important web pages so you can pass the link equity across your website and prop up all those pages on the SERPs.
Conduct an SEO audit of your website using a crawler tool (SEMRush, ScreamingFrog, Ahrefs, etc.)
Filter pages that have no or very internal links.
Categorize all those pages by content themes and types.
Create contextually relevant links to those pages from other thematically related pages on your website.
Conclusion
Improving your local business website's link profile is a crucial part of long-term SEO success. Use the tips mentioned in this article to gradually improve the strength of your website's link profile.
If you need more help in improving your business's online profile and search rankings, give us a call.