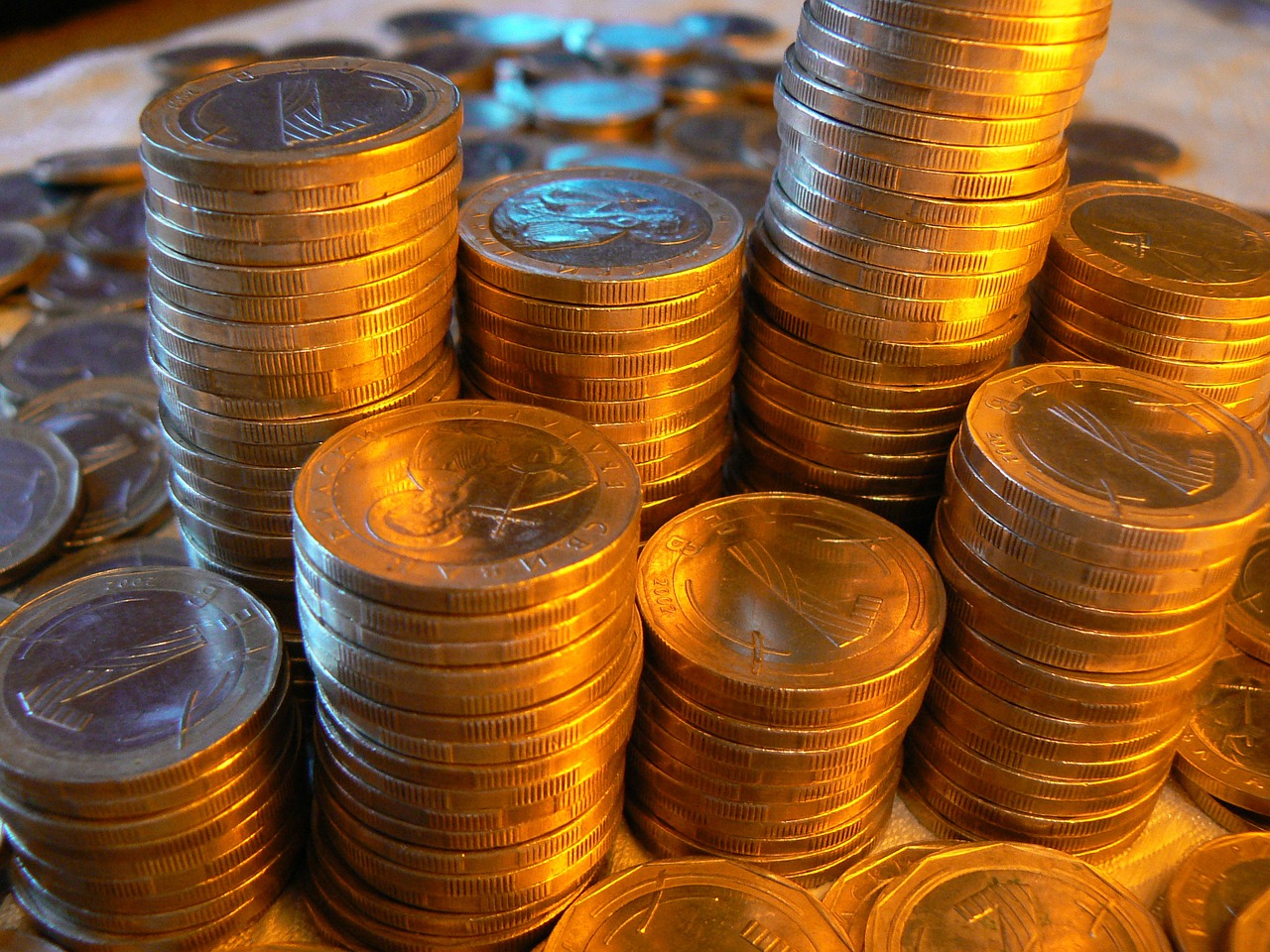 How to Get More Customers Without Spending Any Money
This is a big question, isn't it?
Business people and entrepreneurs the world over want more customers to increase their revenues and profits. But sometimes, they just don't have the budget for a marketing campaign to get their product or service out there.
Is there any way to get targeted customers or potential leads without spending any money? Fortunately, yes, there are a few proven techniques that don't cost you anything other than your time.
If you are one of those businessmen or women, who are a bit tight on their budgets, this post will outline a few methods to get more customers without spending money.
1. Leverage Social Media Websites
Social media is a great platform that allows you to market your products or services for free to potential customers and targeted leads.
Although by spending money there you can reach a lot more people, it still works even if you don't have something to spend. You will just have to work a little harder if you don't have money for paid advertisements.
The idea is to try to go viral on social media websites by using your creativity. Websites like Facebook have a huge database of people across the globe. You can use that data for free.
Here is a neat little trick for you.
Create a Facebook page for promoting your business. Now, create an ad.
No, you don't have to actually run the ad — that will cost you money. But when you start creating an ad, you get lots of amazing data about your target audience. You can use that information — without actually creating the ad — to find more about your potential customers. Based on that information, you can craft your own social media strategy.
Here is an example of the information you will find.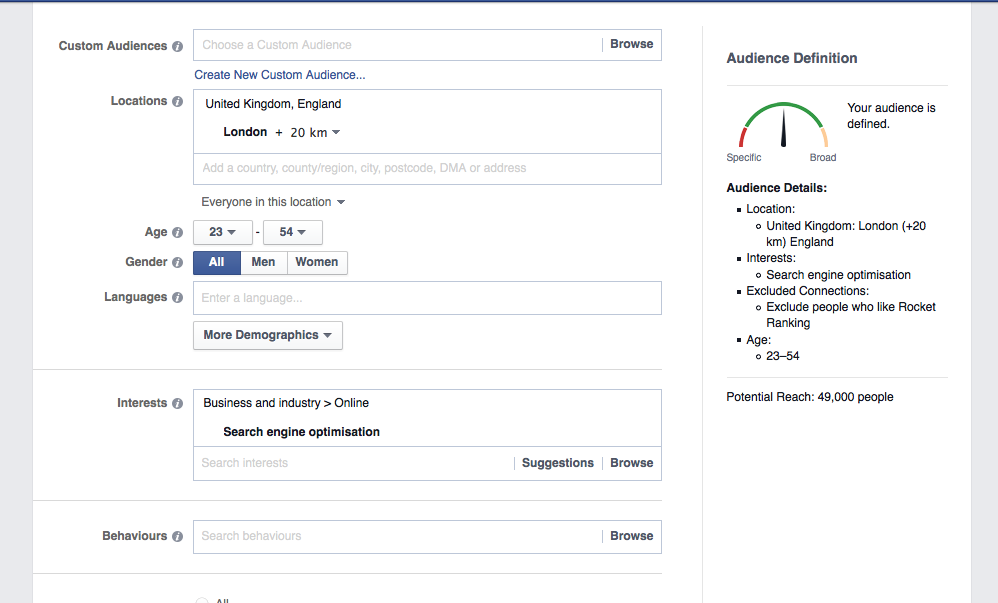 With the Facebook Advert Manager Tool you can find out all sorts of information. In the above example we can see there are 49,000 people in London, aged between 23 and 54 who have expressed interest in SEO.
2. Content Marketing
Not every entrepreneur is a blogger or content creator. But you know more about your business than anybody else.
So if you can't hire a professional blogger or content marketer for your website, it is not the worst idea to give it a go on your own.
Content marketing is a wonderful free technique to get more customers. You can start by having an active blog on your website. Moreover, whitepapers, infographics, reports, and guides also work very well. My advice would be to get started with a blog and develop your content marketing strategy around it.
According to a recent study, online businesses that blog get 67% more leads per month than businesses that don't blog.
Moreover, if you already have a website and managing the blog yourself, it won't cost you anything.
Here are 6 Content Marketing Tools to get you started.
3. Start a Referral Program
Do you have a referral program? If not, I highly recommend to start one right now!
Referral programs are great. They don't cost you anything extra, but they have the capabilities to bring a whole lot of new customers.
The concept of a referral program is a rather simple one. You encourage your existing customers to get you new customers. When they do bring you a new customer, you get your existing customers a certain portion of the profit.
In other words, it doesn't cost you anything extra.
TalentToday reach 1 million users within 3 months. In just 30 months, Kickstarter got 1 million backers.
Remember that word of mouth is a powerful tool. Use it.
4. Guest Blogging
You may not have a lot of customers, and you may not have a lot of money to acquire those customers. But other, more established businesses do have many customers that you can get access to for free!
How? Guest Blogging.
You must have heard about it a thousand times by now, but you should never underestimate its power.
It complements your content marketing and blogging efforts. Furthermore, for many blogs and online businesses, guest blogging is one of the best ways to grow in a relatively short period of time.
Just shortlist a few blogs within your niche. Write amazing posts and get those blog posts published there. As your target blogs would be within the same niche as yours, their readers will be your target audience.
You can create a customised landing page for anyone visiting via your published guest posts to give them something extra (e.g. a free ebook). It is a wonderful technique that almost always works!
Final Words
So here you are.
4 simple tips to get more customers without spending any money.
Feel free to improvise. But even if you don't, the tips that are mentioned above should be more than enough to give your business a good start.