How to Get Long-Lasting SEO Results With Evergreen Content
October 8, 2015
0 comments
Fresh news articles or evergreen content? It has been a matter of debate for far too long in the online world.
If you only produce news articles, now is the time to rethink your strategy. You simply can't ignore the importance of evergreen content.
Firstly, for those of you that don't know, what is evergreen content?
According to Econsultancy "Evergreen content is that which is still interesting and relevant weeks, months or even years after its initial publish date. It doesn't date like news, and the value is that it can deliver traffic, leads, social shares and can occupy valuable search positions for a prolonged period of time".
For many professional bloggers and content marketers, evergreen content generates thousands of targeted traffic visitors every month, month after month, year after year.
If you want to build a consistent stream of organic traffic to your website, creating more evergreen pieces of content is the best path to choose.
See the following image for an example.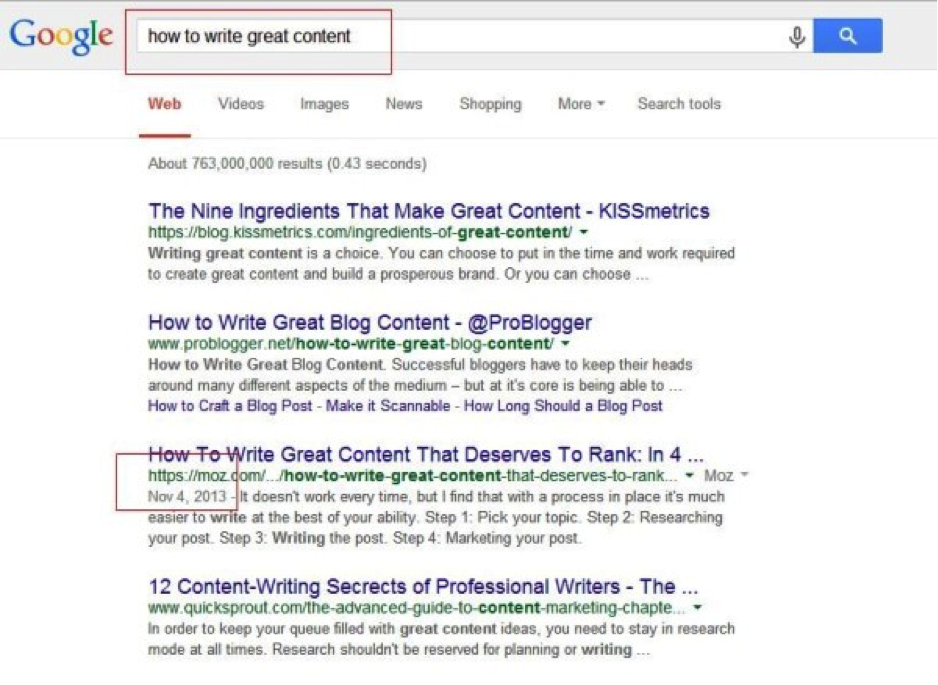 As you can see, Moz's article is still ranking on Google's 1st page, even after 2 years. The interesting part is that it will continue to be there for a long, long time.
But how do you do it? Does every piece of content can continue to perform like this?
It isn't that simple.
You see, a lot of bloggers create evergreen content, but not many of those pieces produce the same result.
If you want to leverage your evergreen blog posts and get long-lasting results from them, there are certain tips to follow. In this post, I'm going to share 5 great tips that will help you getting amazing and long-lasting results with your evergreen content.
Let's get started.
Tip #1: Pick the Right Topics
This is the most important tip.
If you choose the wrong topic, you are never going to get a good mileage from your post. It does not matter how great the content is if its lifespan is a short one.
How do you pick a topic with a long lifespan?
There are several ways to do it, but you will have to partake in some manual research.
First of all, think.
Do you really believe that people will be still searching for your topic after, say, 5 years? Will it still be relevant?
Online marketing trends play a decisive role in the total lifespan of a keyword or topic.
Moreover, don't forget to use Google Trends to see how that keyword has been performing over the past few years. If you can read the Google Trends chart and predict accurately, you can determine the expected lifespan of a topic.
For example, we can easily say that the term "content marketing" is here to say for the near future.
Tip #2: Make it Comprehensive
It is important to make the content as comprehensive as you can. Otherwise, it won't perform as well in the search engines (which should be your main goal) as it possibly could.
Recently, search engines — as well as human readers — are preferring more in-depth and comprehensive content. According to a recent study by SerpIQ, based on a sample of 20,000 different keywords, each of the blog post ranked on Google's 1st page had at least 2,000 words in it.
So, make it as detailed and comprehensive as you can to give it a better chance to rank on Google's 1st page.
Tip #3: Regularly Update It
If you never update the content, it will cease to be useful for your readers and target audience. As a result, they will stop reading it, and search engines will eventually demote it from the top search engine results pages.
You see, every now and then, a new piece of content is going to come to the surface. As a general rule, your evergreen blog post should be always better than the rest of them.
Furthermore, Google counts "content freshness" as an important search engine ranking factor. If it is too outdated, it is not going to be loved.
Tip #4: Keep It Visible On Your Blog
If you don't keep it visible, why would the search engines do it?
It's a handy little tip that can be the difference between a failed evergreen post and a successful one.
The tip is to create a sidebar widget on your blog and add the link of your evergreen post in there, so it always remains visible to your readers. Many of your blog readers would be coming for the first time, so it is essential to promote your content to them.
Here is an example of how Neil Patel does it on his blog.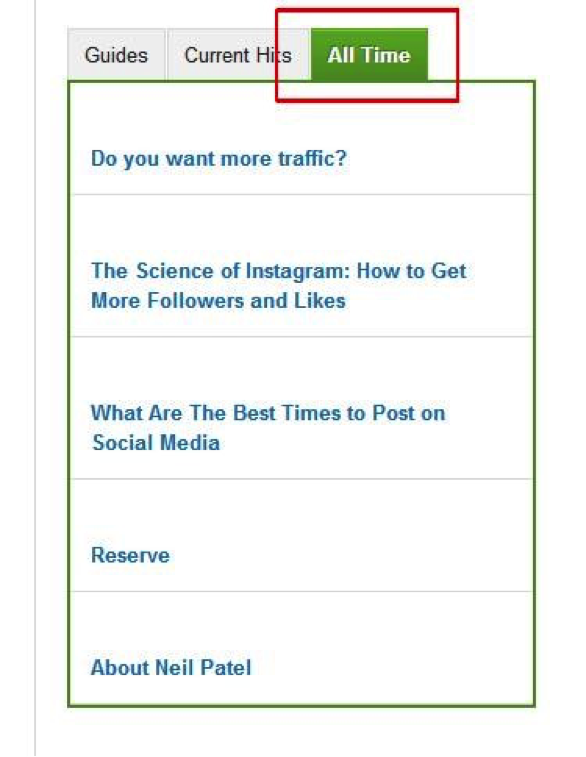 Tip #5: Offer Free Giveaways With It
Last, but not the least, if you want to make your content truly evergreen, consider offering free giveaways with it.
Remember how I mentioned making it very comprehensive and detailed? This also offers you an opportunity to add a summarised version of your post and give it away as a free gift to your readers.
Here is an example of how so many other bloggers are doing it.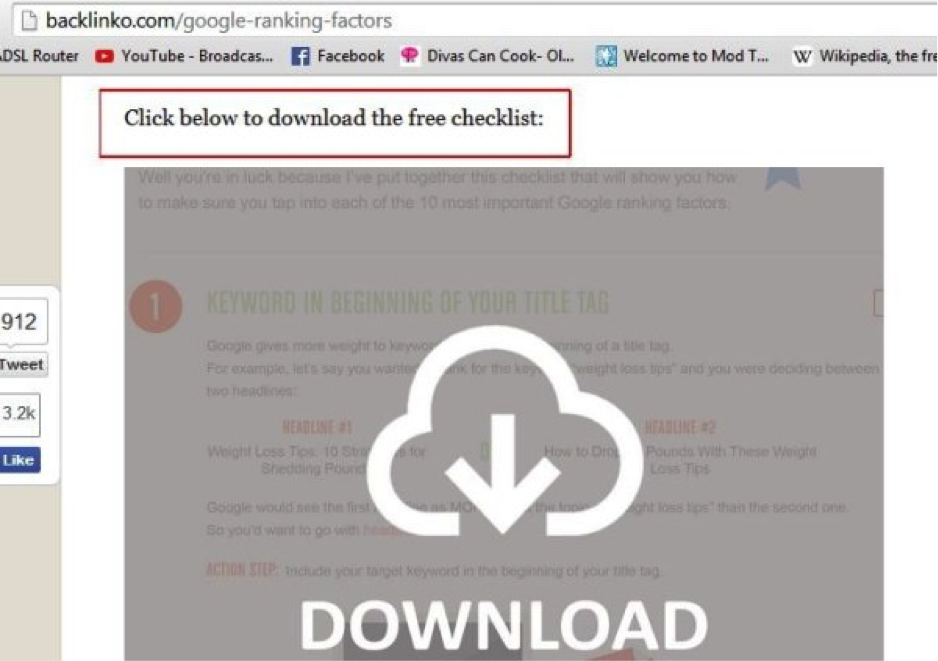 With this technique, you not only keep your evergreen content fresh for your new audience, but you also build your email list. A win-win situation!
That summaries our 5 top tips to getting long lasting SEO results with your content. If you have any questions or queries, or have anything to add to the article do let us know!