Together with @BeckBromFL and @baccarat_hair we would love to know how the #BeckBromFL hashtag has helped you and your business.
We'd like to know the real life stories behind the hashtag and how the #BeckBromFL community has had a positive influence in your life.
Has it helped you discover products and services locally that you require? Has it helped you promote your business and find new customers? Has it helped you make new business connections? Or has it helped in some other way?
We will be compiling your reply's and adding them to one giant blog post to both celebrate the success of #BeckBromFL and help grow the community further for everyone's benefit.
Please share your stories with us on Twitter or simply leave a comment below with your story.
We look forward to hearing from you!
---
Contributors so far include;
Josh Hamit
Free ebook: "Most Comprehensive Local SEO Guide: 2020 Edition" (Valued at £99)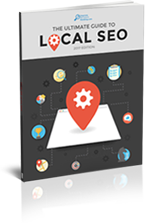 This free ebook will teach you, step by step, how to improve your Local SEO so you can start generating more traffic and sales for your business.
---
100% Privacy. We will never spam you!