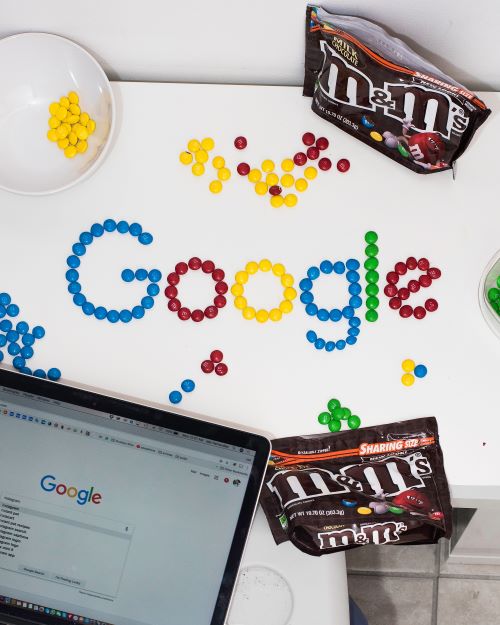 Google to make Core Web Vitals search engine ranking signals
Google has recently announced quite a significant change about how it would measure search engine ranking signals. According to the announcement, Google's core web vitals will become ranking signals.
Page Experience signal
A new ranking signal — Page Experience signal —  will combine the existing user experience on a web page with the Core Web Vitals, which would help Google evaluate the overall user experience on a page more comprehensively and effectively.
The Page Experience signal will have seven components.  
Here are the four current metrics:
Mobile friendly

Safe browsing

HTTPs

No intrusive interstitials
Now, in addition to these existing metrics, the signal will also have the three Core Web Vitals:
Loading

Interactivity

Visual stability
The reason for this change is that Google considers the Core Web Vitals as a key indicator of the overall page user experience. 
In the announcement, Google said:
"Core Web Vitals are a set of real-world, user-centered metrics that quantify key aspects of the user experience. They measure dimensions of web usability such as load time, interactivity, and the stability of content as it loads (so you don't accidentally tap that button when it shifts under your finger – how annoying!)"
New focus: Great page experience
Google has been focusing more and more on an excellent web page experience. This is another step in that direction.
With this change, Google is now encouraging website owners to pay extra attention to building pages that users enjoy visiting and navigating. A page that offers a higher-quality experience to the visitors will likely have a better chance of ranking higher in the SERPs.
However, this does not diminish the importance of content relevance in any way. No matter how great the page experience is, the content must be relevant if you want to rank higher.
"A good page experience doesn't override having great, relevant content. However, in cases where there are multiple pages that have similar content, page experience becomes much more important for visibility in Search," said Google.
Core Web Vitals in Google Search Console
Google is also rolling out the Google Search Console with a new Core Web Vitals report to help webmasters measure the performance of their pages.
You can also use Google PageSpeed Insights to analyze the Core Web Vitals.
After the update, the blue annotation represents the Core Web Vitals in the PageSpeed Insights report.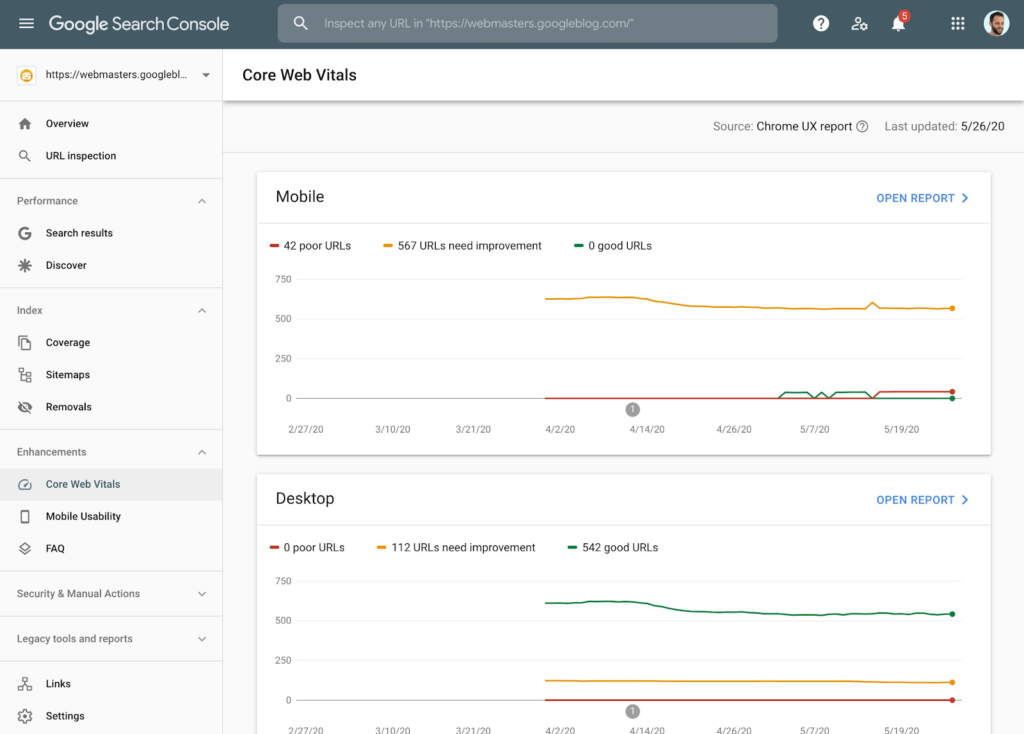 To read the full announcement by Google, click here.