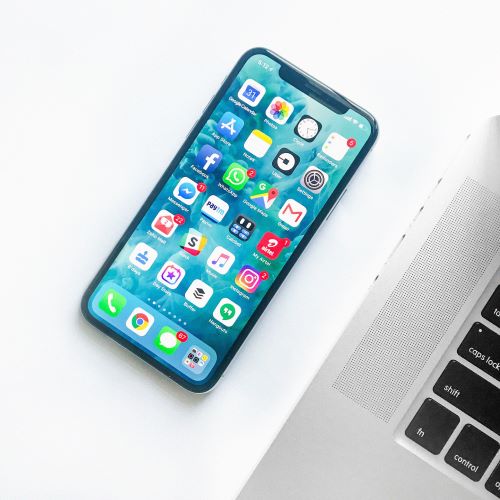 Google Polls reveal that SEOs' workload is up during COVID-19
COVID-19 has changed the outlook for businesses, online marketing, advertising, and consumer behavior. However, contrary to common assumption, SEOs' workload has actually increased during the COVID-19 period so far. 
This information was revealed after Google's Gary Illyes posted a Twitter poll. The poll results were discussed in Google's Search Off the Record podcast.
Here is the poll that Gary Illyes started on Twitter.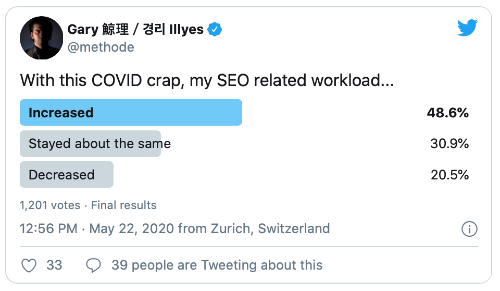 Nearly 50 percent of SEO professionals have claimed that their workload has increased after the Coronavirus outbreak. The result of the poll was shocking even for Gary Illyes.
"I was very surprised by the results. I was surprised because SEOs' workload actually increased instead of decreasing, which I can't yet explain. We have some theories why this would happen and it could be, for example, that more businesses moved online and then they need the extra help from SEOs."
What's more interesting is these results in the context of the second poll that Gary shared.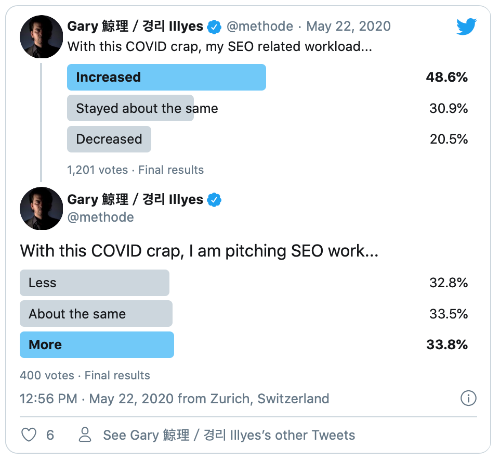 The second poll was about whether SEOs are going after more clients and additional work. This was a reasonable assumption to make because COVID-19 may have affected SEOs' financial situation, which may have prompted them to seek extra work. In that situation, the increased workload would have only been logical.
However, the second poll didn't show any such indication.
"A second poll shows that SEOs are not quite pitching more for businesses. That roughly stayed the same.
That's also an interesting fact because I would have expected that people have to pitch more to stay afloat, to have more business, to have more income, or to maintain their income.
But I would have been wrong if I said that. The poll shows that it stayed roughly the same for them."
Seeing the results of these two polls in context suggest that SEOs' workloads have increased, but not necessarily because they're pitching more work.
What's more logical is that COVID-19 and the receding global economy have cut down advertising and marketing budgets for many businesses. Instead of spending more money on ads and SEM campaigns, businesses are investing more in SEO.
If you have an online business, it would be a good idea to revisit your SEO strategy and have a renewed focus on it.
You can listen to the full episode of the podcast here.