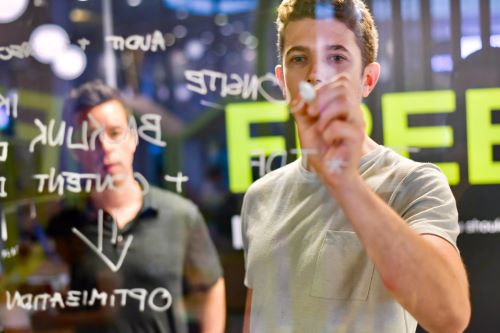 As Covid-19 batters the UK economy, the question remains: what will this do to the property market and what adaptations do estate agencies need to thrive in "the new normal?" Data suggests a shift to digital marketing for estate agents and online alternatives to traditional selling methods. Here is a guide to what you need to go digital.
The pandemic has disrupted economies and entire industries around the world, and one of its casualties are estate agents whose business came to a screeching halt. When the government instituted a lockdown in March to halt the virus' spread, viewings and moving home were specifically banned.
As conveyancers and removal firms ceased to operate, the entire industry was effectively shut down for two months. Property site Zoopla estimated in that period about 373,000 property sales were put on hold, with a collective value of £82bn.
Is the UK housing market on the rebound?
With the UK government easing restrictions to start up the economy again, house moves and viewings were once again allowed in mid-May. Since then, the outlook for the industry has been mixed:
More optimistic predictions see the UK housing market falling at 5 per cent though the third quarter of 2020, and flattening out by the last quarter.
The Centre for Economics and Business Research has forecast a fall of 8.7 per cent this year, citing a reduction in household income and reduced demand driving prices downward.
Despite the gloomy predictions, several changes to consumer behavior suggest a brisk trade starting up again. Within the first hours of reopening, agencies received hundreds of calls about valuations and viewings, and enquiries about sales and lettings.
This demand, according to Zoopla, has shown a June increase in house prices. The average asking prices of sales agreed from the month were 6% higher than the same period last year, leading to speculation that property sales will soon recover to pre-lockdown levels across the country.
Property sites have reported up to 200% surges in the number of visitors.
Taylor Wimpey reported a threefold increase in appointment bookings made in the first week of June, compared the previous week, and 32% more traffic to their site compared to the same period in 2019.
While it's still too early to tell if we're seeing a sustained upward or downward trend, it's clear that there are opportunities for estate agencies that are not caught on the hop.
With any great upheaval, the most successful are usually the first to adapt to the new situation. Across the globe, the industries hardest-hit by the pandemic are finding new ways to deliver their services or changing their business model altogether.
Now that viewings are allowed again, the government has put in place guidelines for conducting viewings and moving house , introducing precautions like pre-opened doors during viewings, periodic disinfection of light switches and doorknobs, and wearing personal protective equipment during the viewing.
While the shift to digital marketing and selling has been happening in the estate agency industry for years, the pandemic will only increase the rate of its adoption, especially when the nature of the customer and their behaviors also change.
To understand this shifting market, let's look at who is now buying:
The median age of first-time homebuyers is 26.7 in London, and 32.1 years for the rest of England.

This data agrees with that collected across the pond, with the 2019 report by the National Realtors Association (NAR) in the US that shows

older millennials and Generation X made up half of all home purchases in 2019

According to the

Pew Research Center

, both generations are the two highest adopters of digital technology, with 93% of millennials and 90% of Gen Xers owning smartphones.

The NAR report showed that 98% of older millennials search online for property information, and 57% of them eventually viewed an open house.

80 percent of all millennials and 78 percent of Generation X found their home purchase on a mobile device.
With the Boomers and the Silent generation ageing out of the housing market, these trends are likely to continue even after Covid-19.
All this data shows what digital marketers have been saying for years– the future is digital.
While there is still value from viewings, outbound calls and referrals, attracting buyers online will result in the greatest number of leads.
Naim
Free ebook: "Most Comprehensive Local SEO Guide: 2020 Edition" (Valued at £99)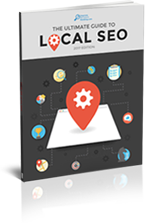 This free ebook will teach you, step by step, how to improve your Local SEO so you can start generating more traffic and sales for your business.
---
100% Privacy. We will never spam you!