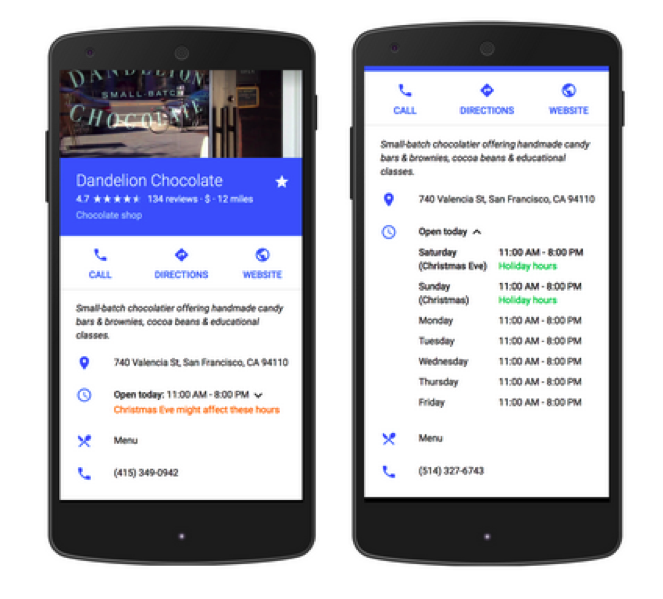 Google My Business: New Features Now Enables You To Show Pre-Set Holiday Hours
November 16, 2015
0 comments
Google has announced a new feature for Google My Business, and it is perfectly timed for the upcoming holiday season.
With this new feature, you can now set holiday hours for your business in advance. Earlier, if you wanted to set specific holiday hours to your Google My Business page, you had to do it on that day and change it back right after.
However, you don't have to do that anymore. As Google's latest feature allows you to set pre-set holiday hours. It's a great relief, especially if you think that the holiday season is just around the corner.
Here is what Google has to say about this new feature:
"The holiday season is fast approaching and with it customers looking for last-minute gifts. They are wondering when they can visit your business and counting your business information to be correct on Google."
It all makes a lot of sense, doesn't it?
Here is a screenshot of how the hours will be displayed on your business's profile.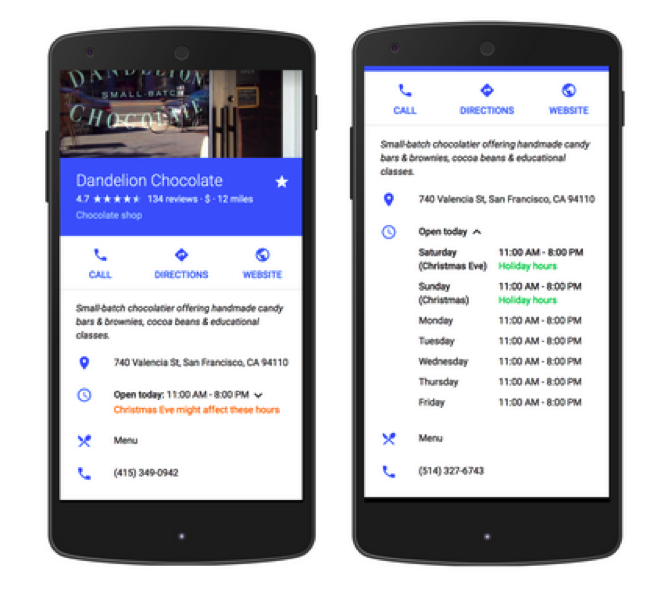 As you can see in the preceding image, the special hours are highlighted so your users may see that these are not your usual opening hours.
Another good news about this feature is that you aren't limited to using it only on holidays. You can also use this feature to mention whenever your business might be running on unusual hours.
In short, it isn't exclusive to be used on this holiday season.
For information about how to add these special hours, use this official guide by Google.