November 22, 2019 by Naim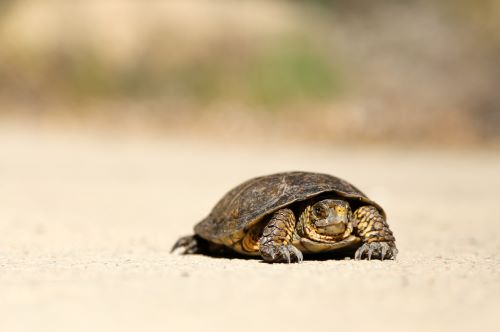 It is no secret that Google has been focusing on and prioritizing the loading speed of websites. Apart from presenting relevant search engine results to online searchers, it is also equally crucial for Google as a search engine to present websites that offer a good user experience.
Slow-loading websites that take forever to load does not provide a good user experience.
To further force website owners, developers, and SEOs to improve the loading speed of their websites, Google Chrome may soon put "a badge of shame" for websites that load slowly in Google Chrome.
According to a blog post by the Google Chrome team, "[In the future], Chrome may identify sites that typically load fast or slow for users with clear badging. This may take a number of forms, and we plan to experiment with different options to determine which provides the most value to our users."
At the moment, the exact method has not been identified, but Google indicated that it might be in the form of a splash screen.
Take a look at the following example.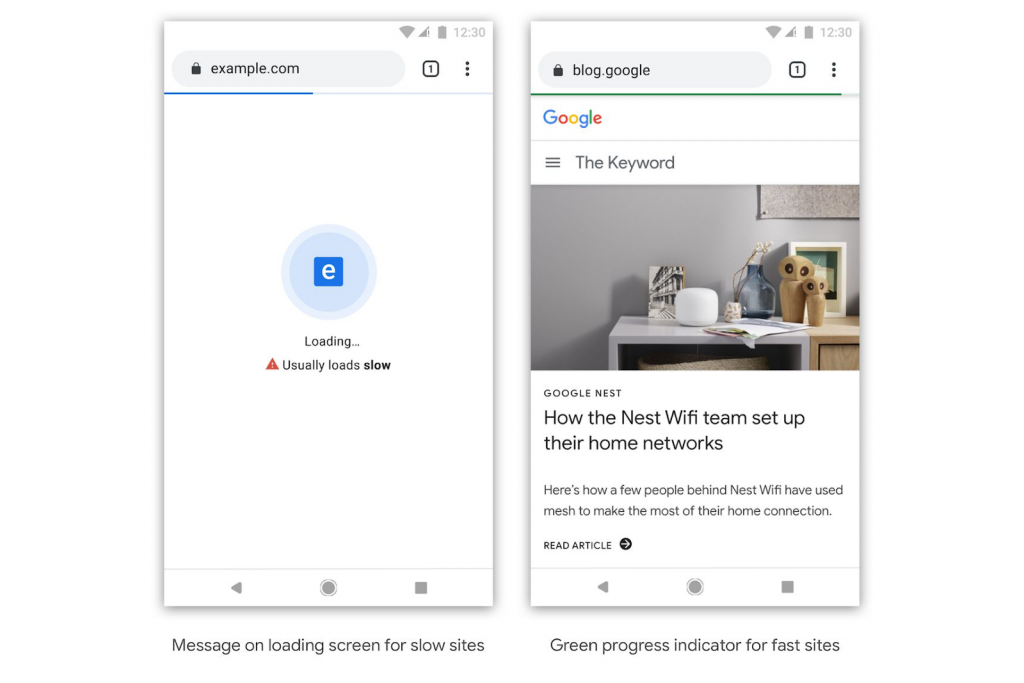 Apart from the unmissable badge on the splash screen, Google Chrome may also identify slow- and fast-loading websites with a progress bar on the top.
As you can notice, the blue progress bar just under the URL will indicate a slow-loading website, while a green progress bar will indicate a fast-loading website.
With these techniques, Google wants its users to be aware of websites that might take a few more seconds to load and not offer the best user experience available out there. At the same time, it is also about penalizing slow-loading websites and rewarding websites that load quickly.
According to the announcement blog post, "We think the web can do better and want to help users understand when a site may load slowly, while rewarding sites delivering fast experiences."
Conclusion
As we mentioned earlier, Google hasn't yet decided what form it will take. But it is pretty much confirmed that Google is looking into some form of "badging" to differentiate websites on opposite spectrums of user experience and loading speeds.
Google also mentioned in the announcement blog post that its "long-term goal is to define badging for high-quality experiences, which may include signals beyond just speed."
For website owners, it is another reminder of the importance of a fast-loading website. Use our free guide on website speed optimisation to make sure your site is loading as fast as possible.
Naim
May 28, 2019 by Samwise Diamond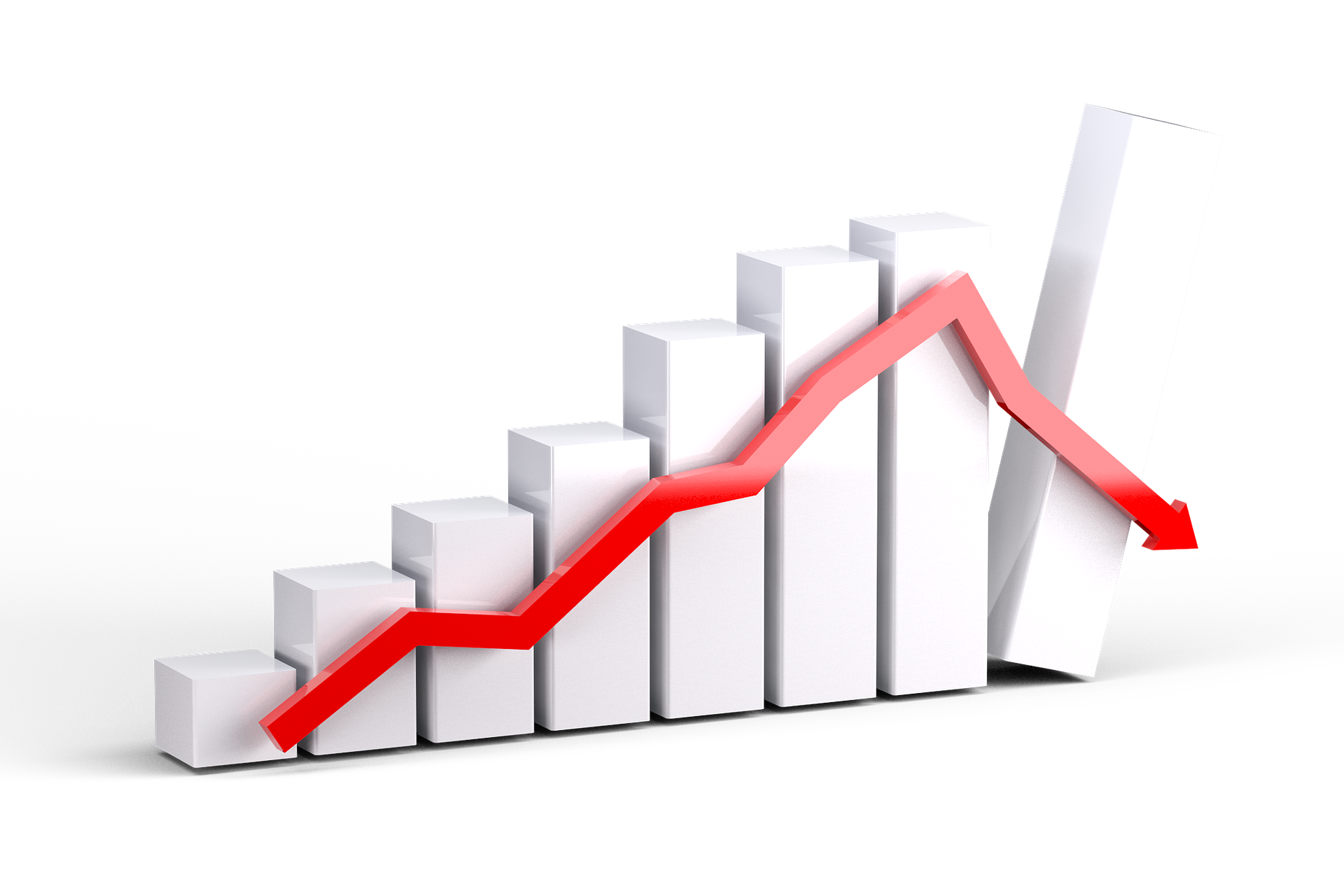 However good your website and content is, you may still lose search engine rankings and traffic. After all, there are so many factors involved — from content quality to performance of competitors and algorithm changes — that may have an impact.
When that happens, it is important to identify the reason so you can take the necessary steps and resolve the problems.
Here are five big reasons why your traffic might drop and what to do about it.
1. Lost backlinks
Backlinks not only help websites gain better rankings in the search engine results pages, but they are also often responsible for driving referral traffic.
If you lose a bunch of important backlinks, your website may lose a lot of valuable traffic, because:
The referral traffic coming from those backlinks will stop, and
A drop in the number of backlinks may also result in your website losing search engine rankings. For instance, if your website moved from 1st page to the 2nd page in the SERPs, you are likely to lose a substantial amount of organic traffic.
Use an SEO tool like Ahrefs or Moz to identify if there has been a drop in backlinks. When it comes to regenerating those backlinks and more, make sure you only target relevant and high-quality backlinks for your website.
2. Changes in search algorithms
Google regularly changes and improves its search engine algorithm. Depending on that update, you may gain or lose some traffic.
In all honesty, there isn't much you can do to avoid a drop in traffic if it is because of a change in search algorithms. Just continue following Google's best practices and guidelines, and your site is unlikely to be negatively affected by algorithm updates.
In case your website does get affected by an algorithm update, learn more about the algorithm. An algorithm update usually targets a specific aspect, e.g., the relevancy of backlinks, user experience, content quality, etc.
You can take appropriate steps to resolve those issues once you learn what causes a drop in traffic.
3. Manual penalties
A sudden drop in search engine rankings and traffic may be a result of a manual penalty. Manual actions are not a result of an algorithm update.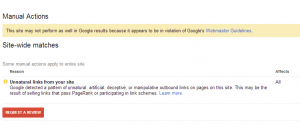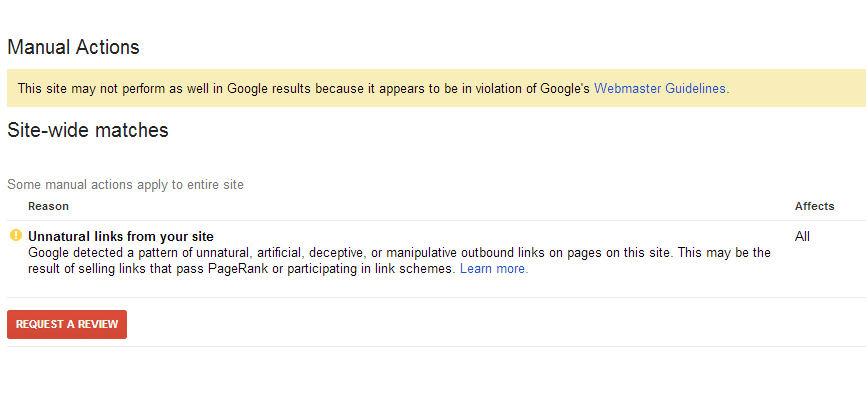 Another sign of a manual penalty is that your website will lose traffic from one search engine and will continue to perform well in others.
Your goal should be to get that penalty removed as soon as possible.
Log in to your Google Search Console account and check the notifications. The Manual Actions section will contain all the details you may need in case any of your webpages does not comply with Google's guidelines. Follow the suggestions mentioned there to fix the problem.
4. Competition from other websites
There are only so many websites that can appear on Google's first page. It means that if other competitors improve their content and websites, they may overtake you and push you to the next pages.
That will result in a loss of traffic.
When that happens, know that the loss of traffic may not be a result of a manual action or a search engine algorithm. It just means that your competitor(s) outdid you.
Run a detailed analysis of what your competitors are doing, what type of content they are creating, what's their website loading speed, how is the user experience on their websites, and more.
Then compare those metrics with your website and try to improve on the fronts you are lacking.
5. Website loading speed
The loading speed of a website is although a relatively newer but very important search engine ranking factor.
Over time, websites tend to get slow because of more resources, images, and plugins. If your website becomes too slow, you may lose higher search engine positions and, therefore, a good amount of traffic.
Make sure to keep track of your website's loading speed of your website over a time to see if it's slowing down. You can use free tools like Pingdom, GTmetrix, and Google PageSpeed Insights for that.
For more information on how to improve the loading speed of your website, read our free guide on speed optimisation.
Conclusion
When you lose rankings and traffic, it is easy to get panic, but that doesn't solve anything. Instead, take it step-by-step and identify the main reason.
Once you know the reason, you can easily take the appropriate steps to resolve those issues and get your traffic back.
Samwise Diamond
September 27, 2017 by Josh Hamit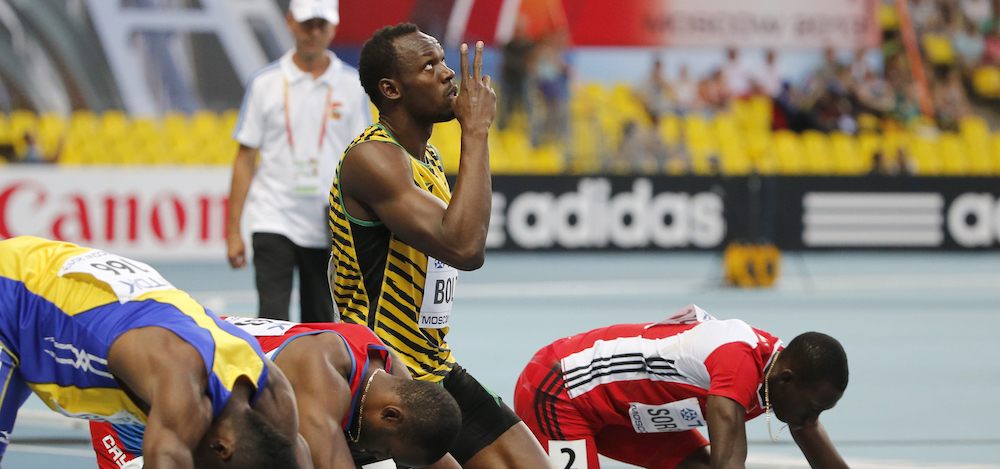 *Unfortunately, Usain wasn't available to write this guide so we had to do it ourselves.
---
Welcome to our 7 chapter, 4,000+ word guide to Website Load Speed Optimisation. We believe this is the most comprehensive Website Load Speed Optimisation guide on the 'net.
Please read through at your leisure, or download the PDF version of this guide here.
---
Table of Contents:
Chapter 1: Introduction to Website Load Speed Optimisation
Chapter 2: What exactly is Page Loading Speed?
Chapter 3: The Importanance of Website Loading Speed
Chapter 4: The Negative Impacts of a Slow-Loading Website
Chapter 5: Common Mistakes That Prolong Website Loading Time
Chapter 6: How to Improve Website Speed for Achieving Better Engagement and Sales
Chapter 7: Final Words
Josh Hamit
Signup for our newsletter