November 24, 2017 by Josh Hamit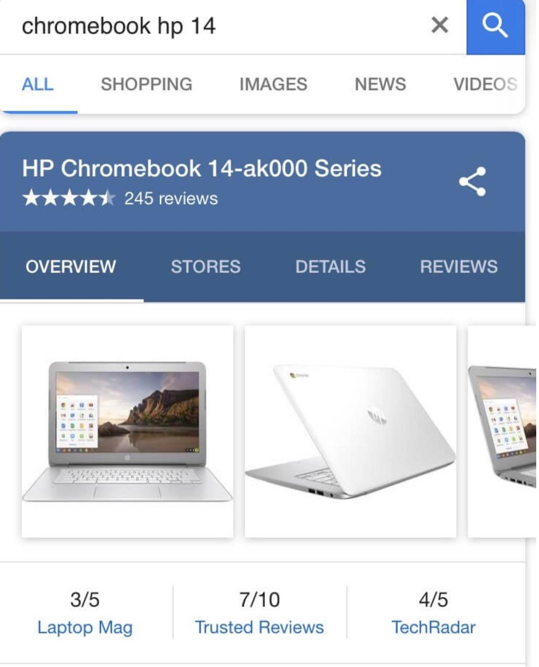 As mobile traffic and mobile search volume continue to increase, Google is constantly evolving and making necessary changes to improve the mobile user experience.
The product-oriented knowledge panels are the latest ones to be updated by Google.
As per the latest Google update, the knowledge panels, where products are shown whenever a mobile user searches for a product, now display a lot more information about the product, including the overview, third-party ratings, user reviews, and editorial reviews.
As you can see in the following screenshot, the knowledge panel now has a blue header and a new carousel which separately segments the product details and reviews. Moreover, there is also a 'Stores' tab. (more…)
Josh Hamit
Signup for our newsletter