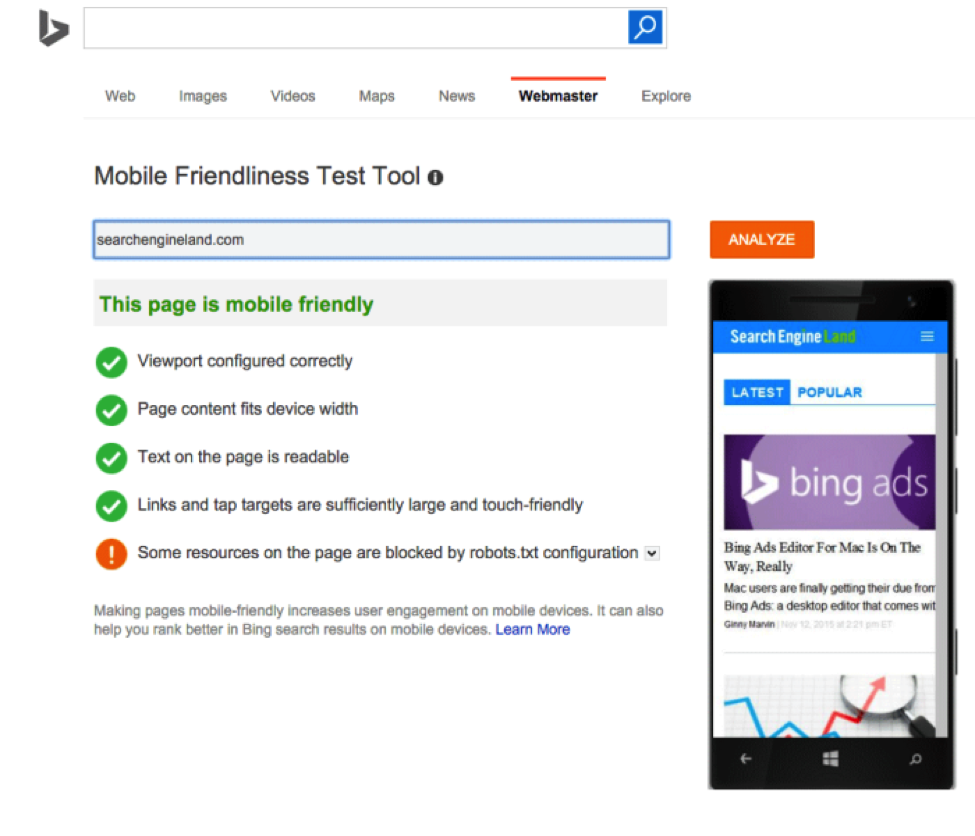 Bing Releases Its Mobile-Friendliness Testing Tool
November 23, 2015
0 comments
Ever since Bing started focusing on its own mobile-friendly algorithm, a mobile-friendliness testing tool was always on the cards.
And now it has finally arrived.
A Little Background
In fact, Bing officially promised the tool in May 2015. And now, after 6 months, it is here.
It all started with Google's introduction of the mobile-friendly algorithm update, which was also commonly referred to as the "mobilegeddon". It made quite a fuss in the mobile search market, and some businesses also got hit by it.
On the other hand, Bing announced its own mobile-friendly algorithm update. However, they said that it won't be anything like the supposedly "mobilegeddon", and the update will be more accommodating and gradual.
Anyway, that was then.
Today, it is all about the new mobile-friendliness testing tool by Bing.
Let's have a look at it.
The New Mobile-Friendliness Testing Tool by Bing
The new tool by Bing evaluates a web page's mobile-friendliness on the basis of 5 different factors. These factors are listed below:
The overall width of the page content
Readability of text on the web page
Viewport and Zoom control configuration
Use of incompatible plugins
Spacing of links and other elements on the page
Just like Google's mobile-friendly testing tool, Bing's version also gives you a final verdict whether your page is mobile-friendly or not.
Here is the testing tool in action. As you can see, the presentation by Bing is done very neatly.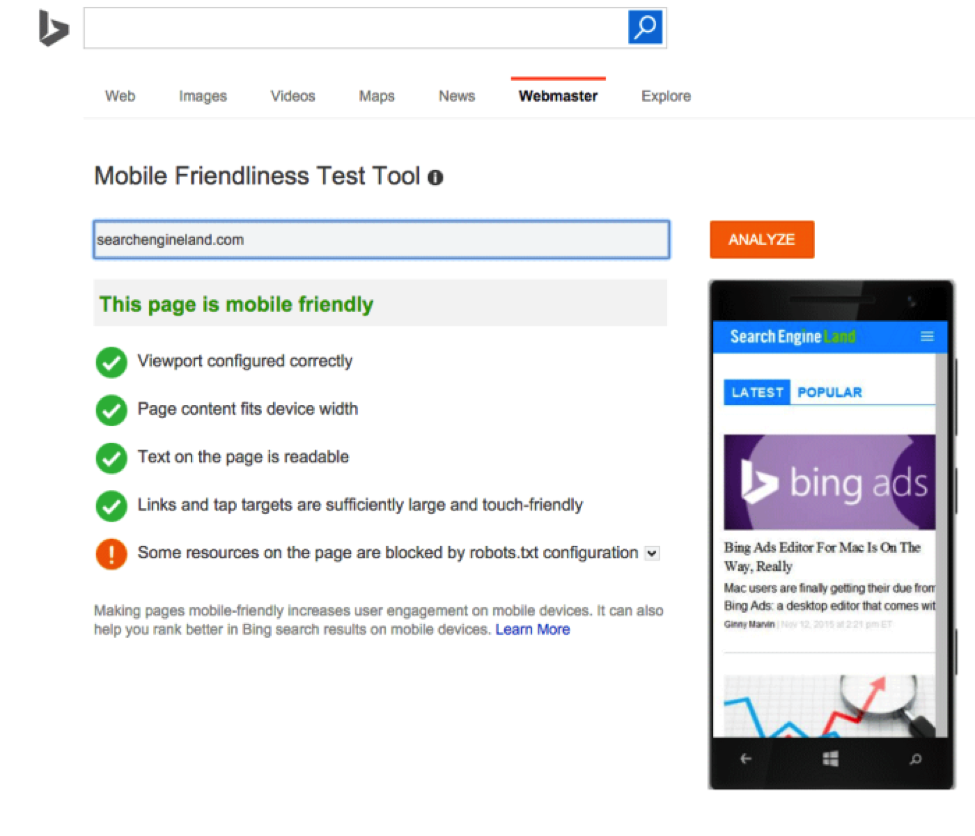 Our Verdict
As far as accuracy is concerned, we found that both Google's and Bing's mobile-friendly testing tool are very good.
They provide you valuable feedback and pretty much pick on the exact same things. However, we found that Bing's new tool was slightly faster than Google's.
Our verdict is that you can go with either of the two tools. Both of them are very good and very accurate. However, if you prefer a slightly better speed and good presentations, Bing's new mobile-friendliness testing tool would be a good choice for you.