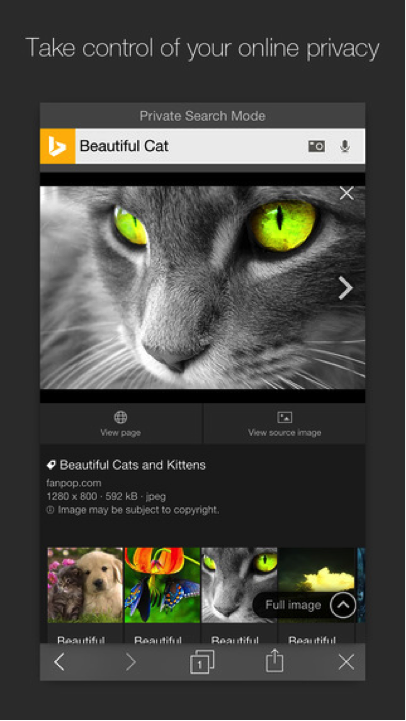 Bing iOS App Gets a Refresh and New Updates
September 10, 2015
0 comments
Over the past few months, Bing has been constantly updating and improving its search engine algorithm and desktop and mobile overall search experience. To follow the same trend, Bing has now refreshed its iOS app, which includes several new updates and features.
One of the main features of this refresh is the introduction of the recently released smart tags. These smart tags or labels helps users find related content or stories on the web.
Furthermore, you can now also personalise the content you get. In other words, you can now track stories that seem most interesting to you. This "content personalisation" feature is made possible via the new "Bing Interests" feature.
This is how it looks on the Bing's refreshed iOS app.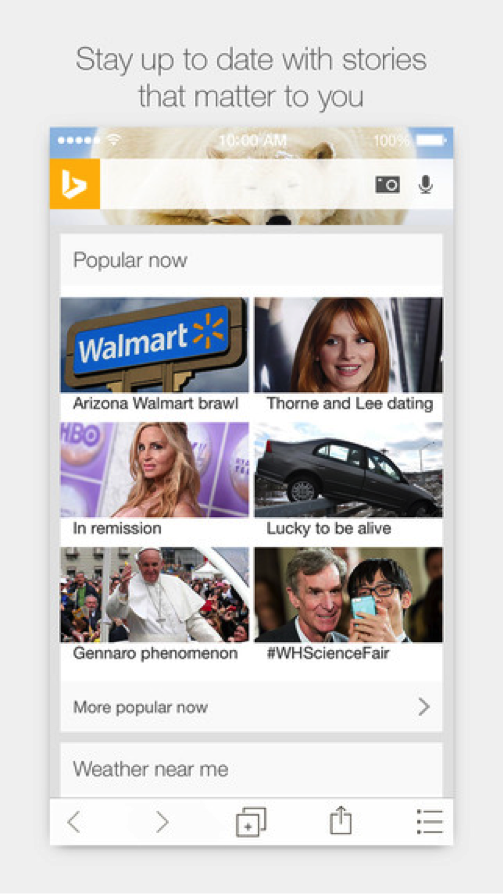 The new updates also introduce a new at-a-glance version of its "Popular Now" content for the Apple watch. This at-a-glance feature lets Apple watch users keep track of all the trending news items that they might be interested in.
It's a handy little update that makes Apple watch more practical and applicable.
Here is an image of the feature in action.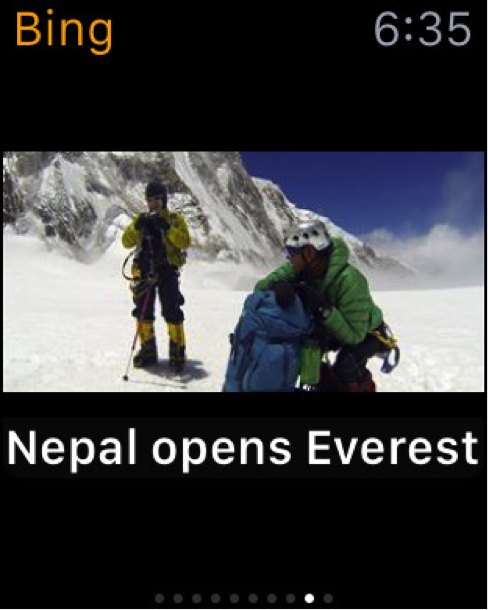 Last, but not the least, Bing's latest iOS app refresh has also made it significantly easier to turn on its private search mode. The latest update has added a toggle switch to the Bing search box, which allows seamless transitions to the private search.
Here is an image of Bing's iOS app in its private search mode.
As mentioned earlier, Bing has been updating its search algorithms, desktop search, and its mobile app. And it's a good sign, too.
We do hope that they have more things in store for us, and that we get to see them soon. For now, iPhone users can enjoy the latest Bing features by upgrading their Bing app on iPhones and iPads.