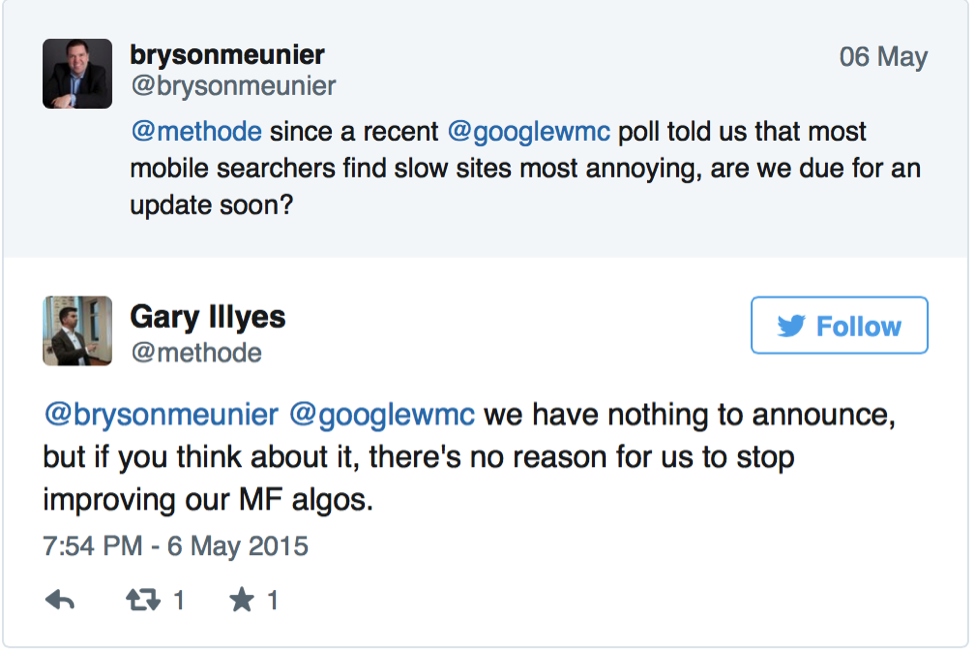 Are We Done with the "Mobilegeddon"? According to a Google spokesperson: Not Exactly.
The April 21st mobile-friendly update by Google was one of the biggest recent updates.
It created a lot of fear buzz in the SEO, blogging, and digital marketing world.
A lot of websites owners were really concerned about this update and the potential loss of traffic it could cause.
Since April 21st Google has reported an increase of 4.7% mobile-friendly websites.
But has the dust settled?
Well, not exactly.
Despite Google saying that the update has now been "fully rolled out", we haven't seen the end of it … not yet. There is a lot more to come.
According to Bryson Meunier of Search Engine Land, the "mobilegeddon" is just beginning, not ending.
As you can see in the following chart, the latest mobile-friendly update by Google continues to change the amount of mobile traffic a website receives.
The above analysis is done by SEO Clarity, and although the results are now becoming more stable, the difference is still noticeable in the overall percentage change.
Now, the more important question is that are we done with the update?
The simplest answer would be a big NO!
Google may have rolled out this update on April 21, but this will continue to affect "mobile-unfriendly" websites in future. They have mentioned — somehow — that they will continue to tinker with the update and encourage more websites to come within the mobile-friendly zone.
Google's Gary Illyes also echoed the same thoughts on Twitter.
As you can guess, there is no reason to stop now.
Google knows that the future is all about mobile devices, tablets, wearables, and smartphones. So they will continue to tweak their mobile-friendly factors and introduce new algorithms to make websites more mobile-friendly.
Final Words
The bottom line is that if you haven't seen any drastic results after the 21st April update, don't think it is over.
If you want to survive in this competitive online world within the top 10 Google results, you will have to make your website mobile-friendly and in complete compliance of the latest mobile-friendly updates. There is no other option.