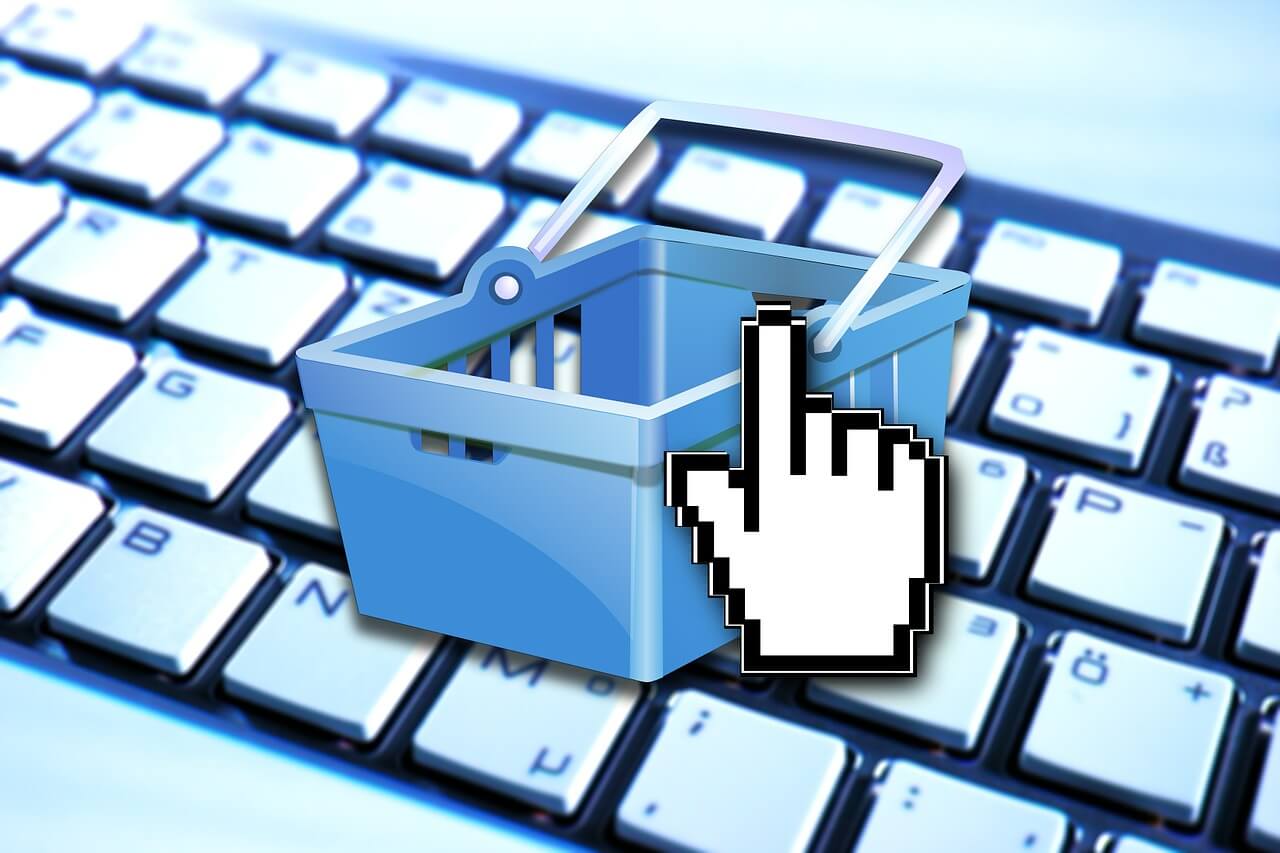 6 Ways to Avoid Shopping Cart Abandonment This Holiday Season
February 2, 2017
0 comments
The holiday season is in full swing. Every year, this is the perfect time for small business owners to up their sales, conversions, and profits.
But there's always a problem, isn't there?
In the digital marketing world, the holiday season stands for more sales and growth opportunities, but it is too often marked with cart abandonment.
Since every consumer has a lot of buying opportunities all over the web, they are more prone to abandoning carts at the last moment.
How can you avoid that and convert most of your customers?
In this post, we discuss 6 efficient ways to avoid shopping cart abandonment this holiday season.
1. Strategically Placing Images
This technique works especially well for e-commerce websites.
Strategically placing images right when the consumers are about to hit checkout is a great way to reinforce their buying decision.
When you place images of the products they're buying near the checkout button, it reinforces the idea of buying and pushes users through the buying process. It is especially important in case of online shopping because when someone clicks on a product and orders it, they don't get to see it again until they receive their order — which can easily take a couple of days.
To avoid breaking that connection between the buyer and the product they are purchasing, it is a great idea to place images of those products near the checkout button. It can drastically decrease shopping cart abandonment.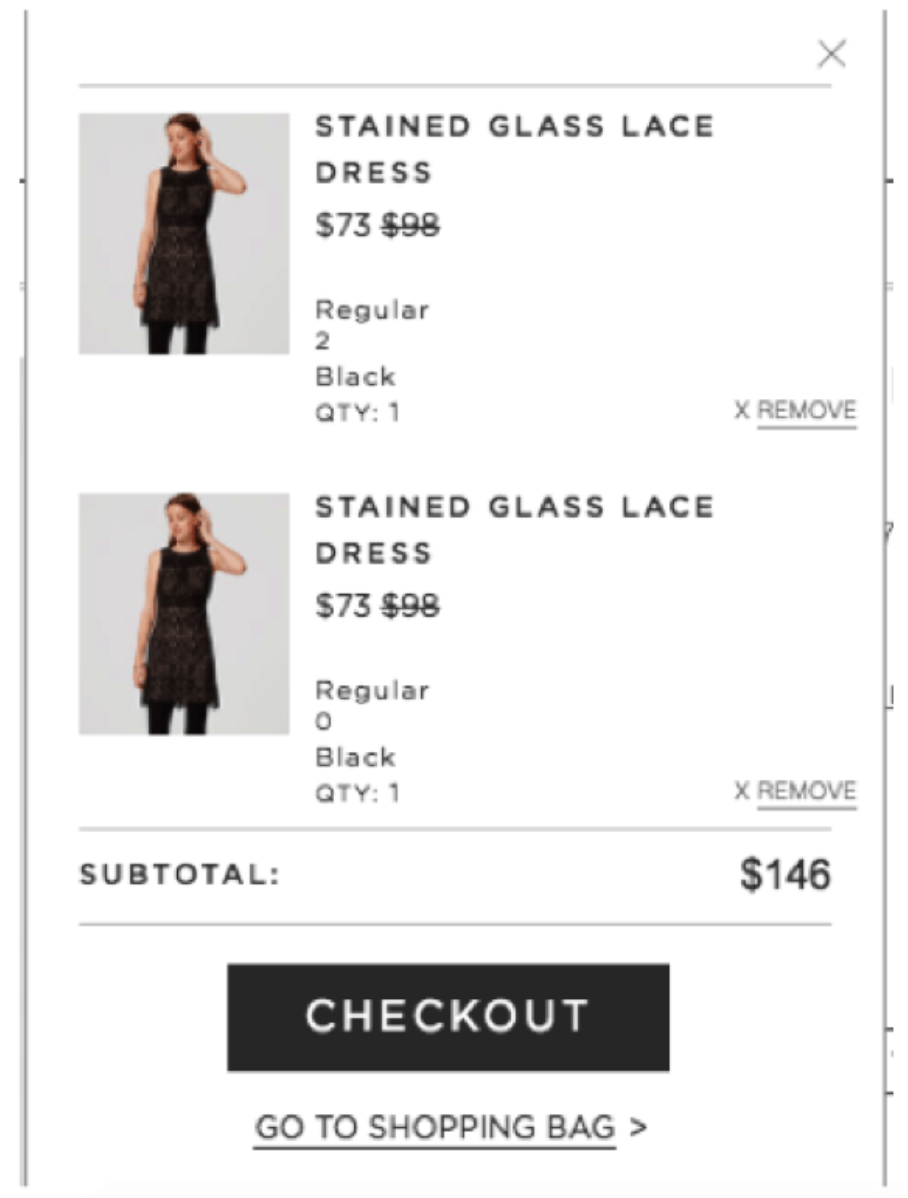 2. Simplify the Checkout Process
An overly complicated checkout process is one of the biggest reasons for shopping cart abandonment. Therefore, it is your job to make the checkout process as simple and easy as possible.
Make sure that you are not asking for a lot of information.

The checkout button should be very clear and accessible.

You can also consider adding a "checkout as guest" option to make the process even faster and simpler for your potential customers.
3. Promote Urgency
Do you remember those ads that say "Buy whenever you want to. There's no hurry"?
No.
Correct, because there aren't such ads. And there will never be such ads, because urgency is a very important part of selling. If you are not displaying urgency, users don't feel compelled to make their buying decision right away — and you want them to make up their minds quickly.
If they wander off, they may never come back again. This eventually leads to a high shopping cart abandonment rate.
So promote urgency whenever you can. Here is a wonderful example.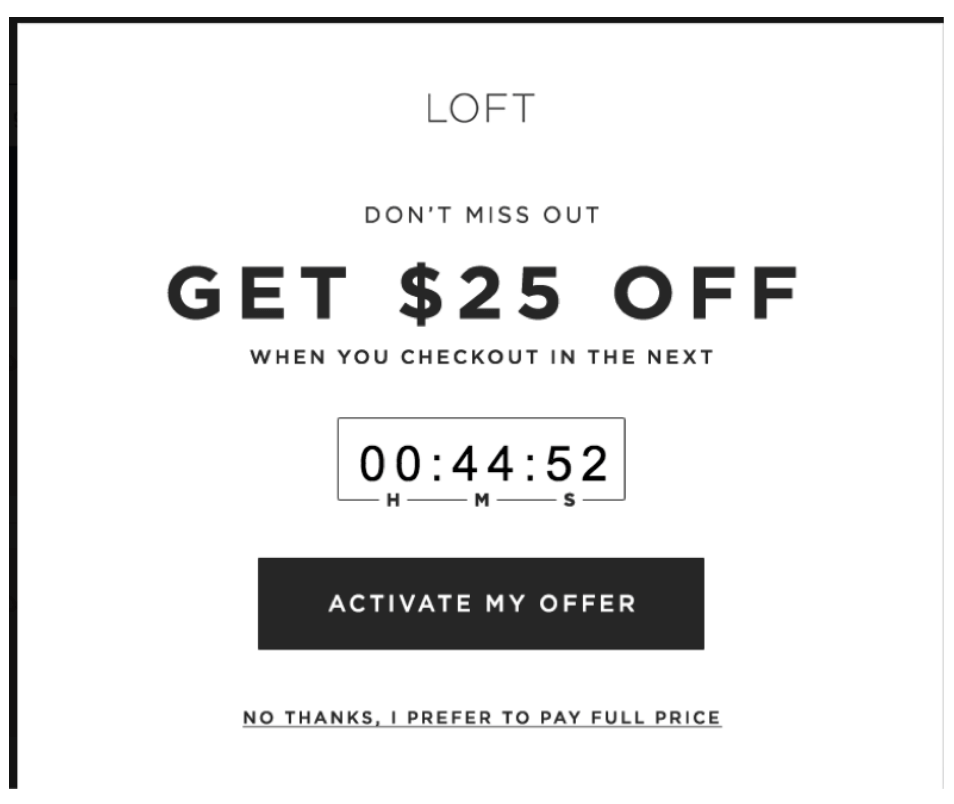 4. Make Your Website Responsive
Gone are the days when people used to shop using only their laptops and desktop computers. Now people shop online using their laptops, tablets, and smartphones.
So if your website is not 100% responsive to these mobile devices, the users will have a bad user-experience. It will invariably lead to a high cart abandonment rate.
5. Be Transparent
A very high number of people abandon shopping carts because there isn't much transparency in the way people advertise their products and services.
For instance, if you are running Google AdWords ads to promote a product, make sure to display all the right information. Do not mislead or trick user into clicking it, because it will only lead to a page or cart abandonment.
The same rule applies when it comes to optimizing your meta tags and meta descriptions for organic results.
6. Use Remarketing
It does not matter how much traffic are you getting or how good your landing pages are converting, you must use remarketing.
It is probably one of the best techniques in digital marketing to significantly increase your sales and conversions. In simple words, remarketing refers to displaying targeted ads to people who came to your website but abandoned the shopping cart.
You can show them targeted ads with limited-time exclusive discounts to come back and buy that product.
Final Words
The holiday season is a tough phase to buy as there always is a lot of competition. But it also brings a ton of new business and growth opportunities.
You work so hard to get traffic and potential customers to your website. It's a complete waste if they abandon buying your product at the last moment.
So use these 6 techniques to avoid shopping cart abandonment this holiday season and grow your business.