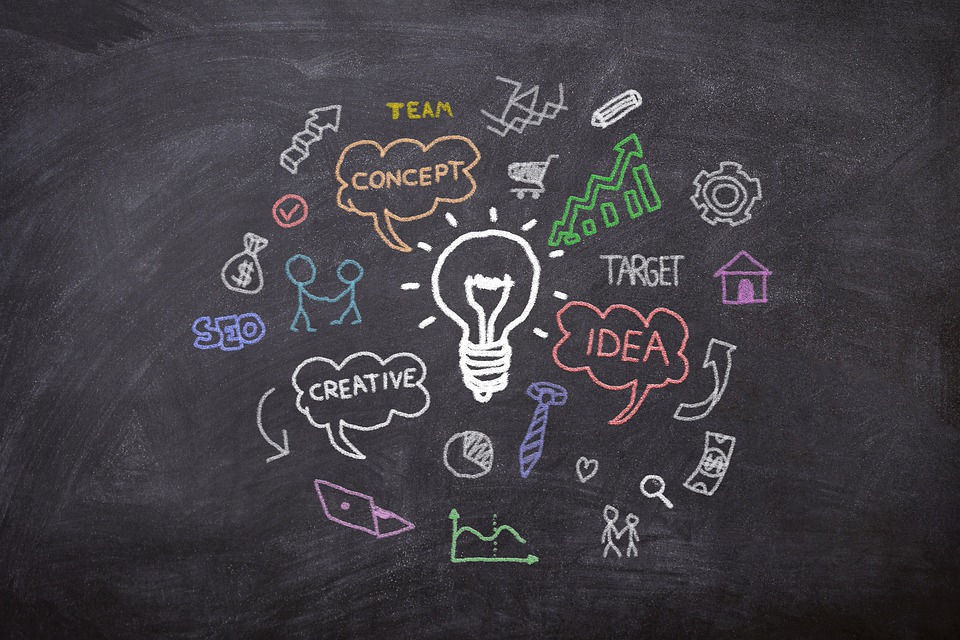 5 types of content that can help local businesses
April 25, 2022
0 comments
Depending on the industry you are in and the competition you are facing, local SEO can be a tough nut to crack. Moving up in the search results for the right keyword phrases is not always a simple and straightforward task. You not only need to continuously follow the best on-page SEO practices, but you also need to establish a strong backlink profile for your website.
That comes by regularly publishing high-quality content on your site that search engines and website visitors would like.
By creating targeted and well-thought-out local content, you can increase organic visibility, rank for important and relevant business keywords, and give website visitors the information they need.
But what type of content should you create to achieve all those goals?
There are many, many options available for you. However, here are five types of content that can really help local businesses with engagement, credibility, backlinks, and organic visibility.
1. Town-specific landing pages
Ranking for local keyword terms without a dedicated location web page can be extremely tough. If you are a business that operates in multiple cities, it makes sense to create city-specific landing pages — one dedicated landing page per city that your business operates in.
This strategy of creating town-specific landing pages can enable you to rank for location-based long-tail search terms. Moreover, you also cater to the local audience more effectively.
One challenge with multiple city-specific landing pages for the same product, service, or business is avoiding duplicate content. You can make each city-specific landing page unique by adding unique local images, rewriting the copy, talking about local landmarks, and including city-specific details on the page.
2. Regional landing pages
If you have a country-wide business, it can be overwhelming to create specific landing pages for each city. In that scenario, it might make more sense to create regional landing pages.
If you have limited resources, it is also a good idea to start with regional landing pages first and then work your way down to city-specific landing pages.
This tactic allows you to cover every base, prioritize pages in the context of your limited resources, and create a logical website architecture that can lead to a robust internal linking structure in which each regional page is linking out relevant city-specific landing pages and vice versa.
Here is an example of Airbnb's Miami webpage.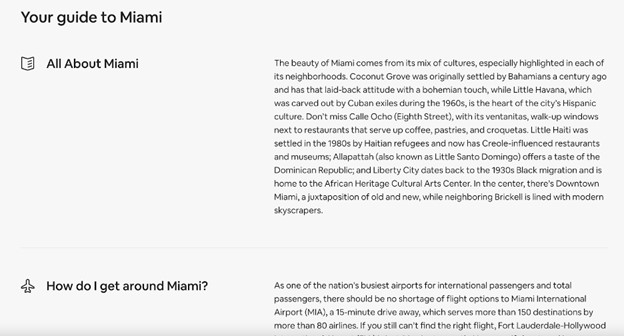 3. Informative content
If you do not have an informative blog section on your local business website, you are likely missing out on a ton of valuable traffic and potential customers.
Most people on the Internet are looking for solutions to specific problems. You can cater to that audience by creating informative content on your website. Moreover, this also allows you to target a wide variety of keywords and capture organic traffic that you would otherwise miss out on.
4. FAQ pages
FAQ pages are great for SEO. If dominating search engines is a priority for you, you should definitely spend some time and resources on creating FAQ pages.
When you are creating FAQ pages, you can choose to create FAQs about:
Your specific products and services, or
General information
We recommend both.
The first group of FAQs will be extremely beneficial to existing and potential customers. The second group will allow you to capture even more visitors who may or may not be familiar with or interested in your offerings.
Moreover, FAQs are also more likely to be picked by Google's Knowledge Graph and Featured Snippets. And they can also be optimised for voice searches.
5. Local events
Last but not least, you should also create web pages for announcing any local events you may be hosting.
Many local businesses host local events and announce those events only on social media — they do not create a blog post for that announcement. That is a missed opportunity.
Blog posts announcing local events can gather a lot of traction among local communities as well as among other bloggers, influencers, and news agencies in your area or industry.
That can lead to content virality as well as backlinks that strengthen the link profile and domain authority of your website — which is crucial for long-term SEO success.
Content is King!
Content is king and can play a crucial role in improving your local search rankings.
From creating city-specific landing pages to publishing blog posts with announcements of local events, there are many opportunities for you to leverage content marketing that, in turn, boosts your local business's SEO stocks.
We recommend that you include these five types of content in your content strategy the next time you revisit it.