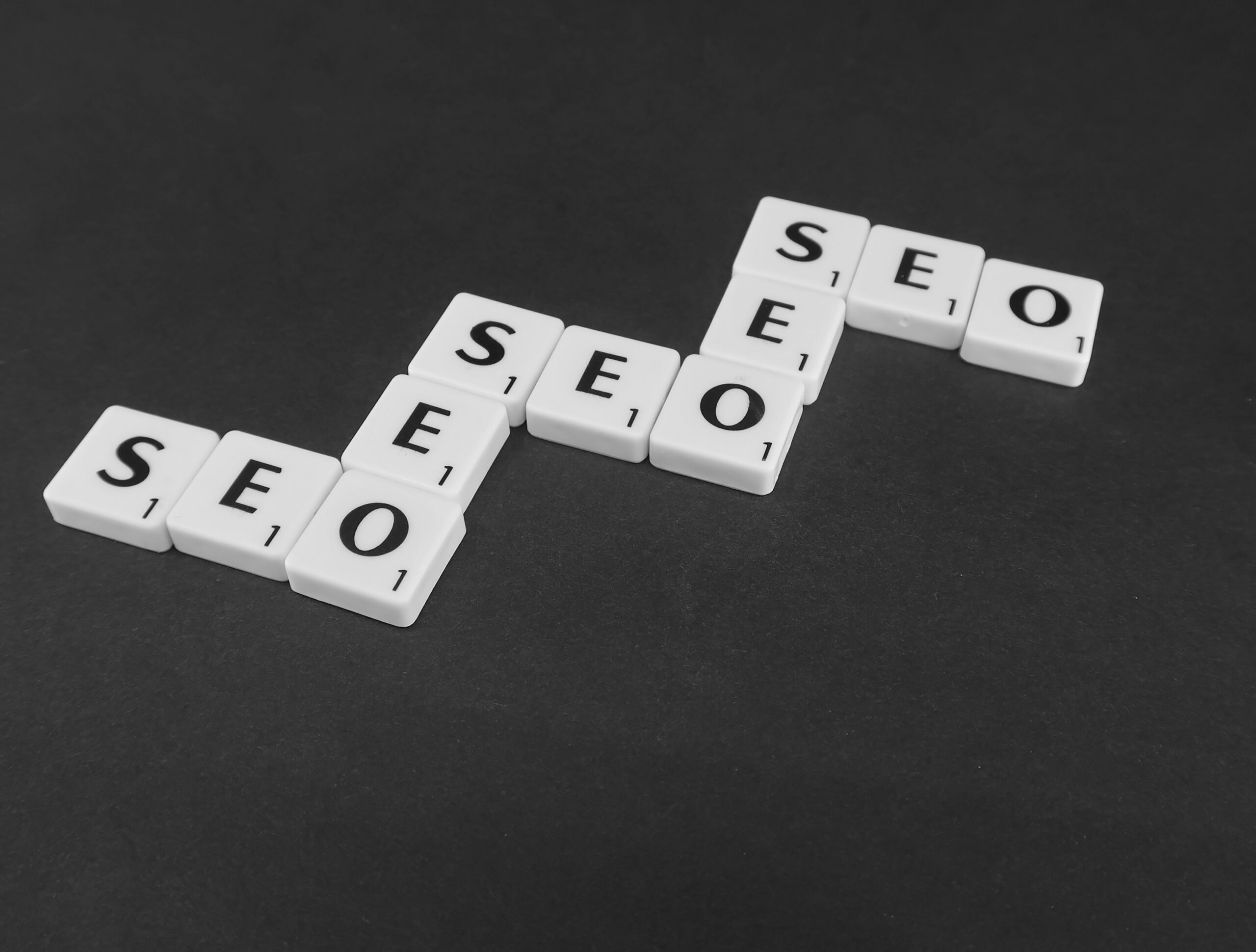 5 recent changes to Google search quality rater guidelines
August 12, 2022
0 comments
On July 28, 2022, Google updated its search quality rater guidelines.
This was the first update in over nine months — the last time Google updated the search quality rater guidelines was back in October 2021.
In this post, we will take a look at what changed in the latest update and what content creators and local businesspeople should know when it comes to creating websites and content that meets Google's guidelines.
What changed?
Google documented five big changes in the recent update.
The language was refreshed to align with the newly published guidelines.
Google refined YMYL, refreshed existing examples, and added a new table of examples.
Elaborated and added clarifications to low and lowest page quality sections.
Refactored language to be applicable across all device types.
Removed user location when irrelevant, removed or updated outdated concepts and examples, updated screenshots, and made other minor changes.
What does it all mean?!
We know. Some of it may not make sense.
So here is a brief explanation of what it actually means for you and what you need to do about it.
Changes to YMYL
YMYL stands for Your Money, Your Life.
What it means is that Google is more sensitive about certain topics than others. After all, some topics have the potential to affect and influence other people's lives in a more significant manner.
For example, a gossip website may not have the same impact on someone's life as a blog that shares health tips. Google wants these website categories to be more responsible with the information they share.
Makes sense, right?
In this recent update, Google has updated how it defines YMYL and who is affected by it.
Previously, Google used to break down YMYL topics into the following categories:
Health and safety
Shopping
Finance
Civics, government, and law
News and current events
Groups of people
Other
In this July 2022 update, Google has removed these categories completely. Instead of categories, Google is evaluating YMYL — and asking content creators to think about YMYL — by the four types of harm that online content can cause to individuals and societies:
Health or safety
Financial security
Society
Other
Google has also shared this new table that further drills down into the topics that Google considers or does not consider YMYL.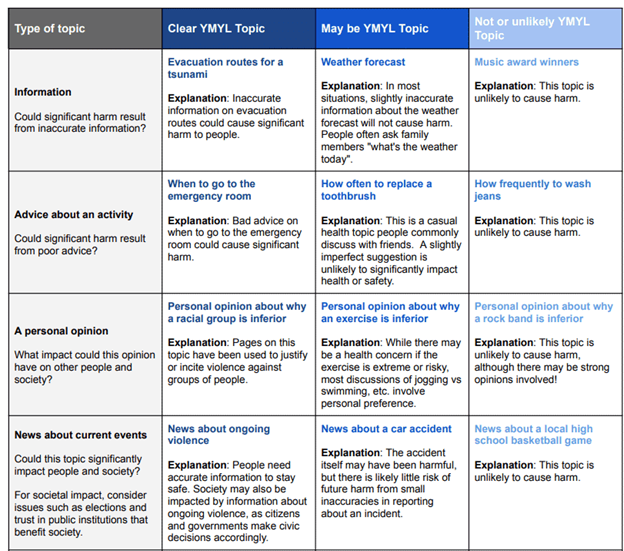 Changes to low-quality pages
What does it mean to have a "low-quality" web page? Google has updated its definition of low-quality pages.
Before July 28, 2022, the lack of sufficient expertise of the content creator might play a part in determining the quality of the page. That is no longer the case. Instead, Google has now expanded the role of E-A-T in determining if a page is low quality or not.
Here are the important points you need to know:
Content creators do not need to provide information about themselves for topics that only require everyday expertise.
The level of E-A-T required for the page depends completely on the topic and purpose of the page.
Low-quality pages can exist on any type of website, e.g., academic site, government site, nonprofit website, etc.
Lowest quality pages
A new section was added to the "lowest quality pages", suggesting that even expert and authoritative sources can publish harmful content.
The authoritativeness of a website does not guarantee the quality of the content. Pages with harmful, untrustworthy, spam, or deceptive content requires a "lowest quality" rating.
Expertise, Authoritativeness, and Trustworthiness (E-A-T)
E-A-T is critical.
Apart from the aforementioned changes to the E-A-T, Google also added the following line of text to the E-A-T section:
"Informational [main content] on YMYL topics is mildly inaccurate or misleading."
That would help when determining whether a page is low quality or not.
New document on Search Quality Rater Guidelines
In addition to the aforementioned changes, Google also published a new, comprehensive resource on Search Quality Rater Guidelines.
This document explains how search works, how the Search Quality Rater Guidelines work, how to improve search, the quality rating process and how it works, who the raters are, and more.
Conclusion
We recommend going through the updated guidelines in detail and making necessary adjustments to your content strategy accordingly. E-A-T, in particular, is of utmost importance, and it is crucial that you take it into account when creating and publishing content on your site.
You can check out the updated guidelines here.
Please reach out to us if you have any questions.