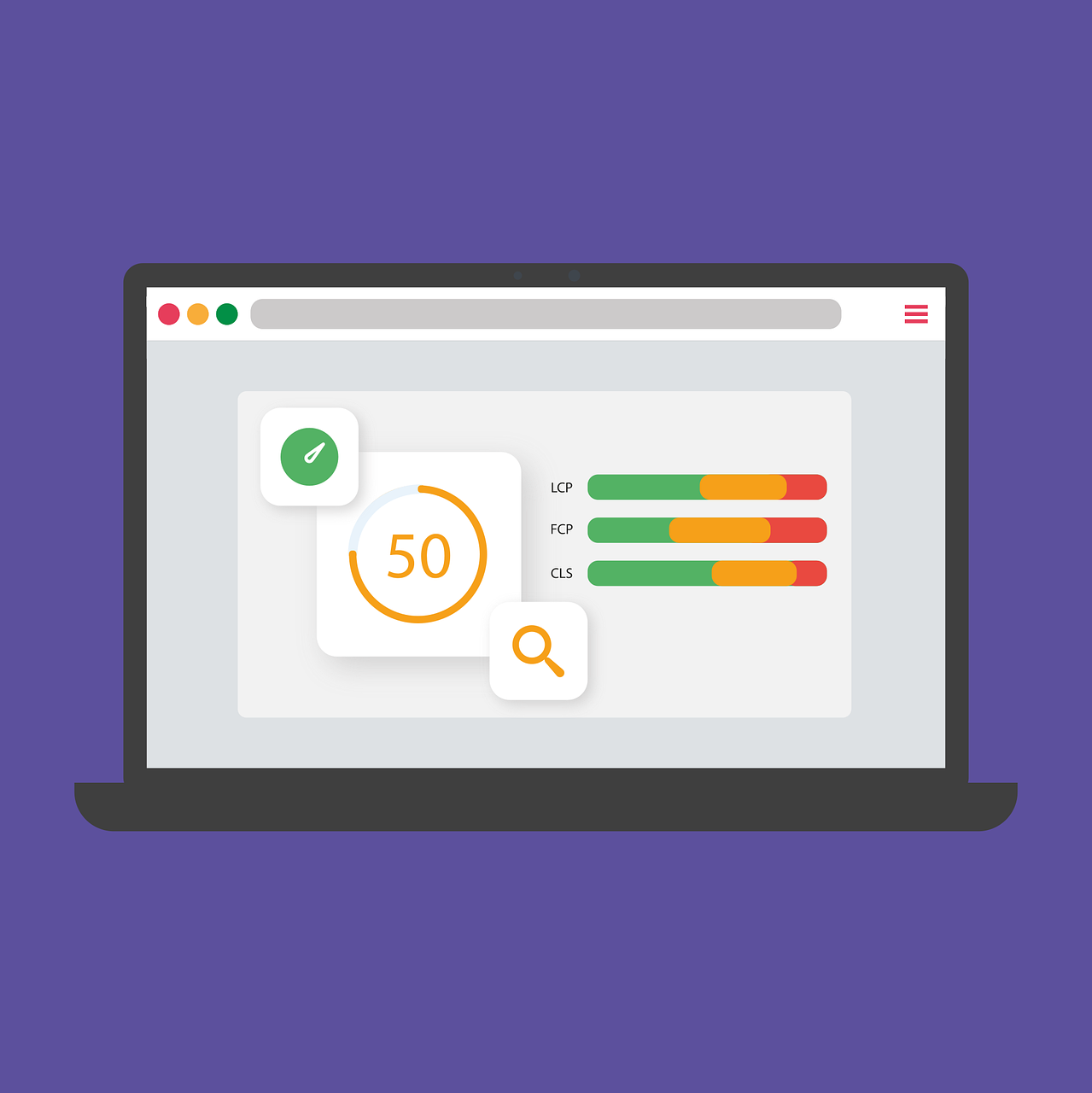 What local businesses should know about Core Web Vitals
March 28, 2022
0 comments
Google announced page experience signals as a search engine ranking factor in 2021. One of the biggest parts of those page experience signals is Core Web Vitals.
Core Web Vitals measure the quality of the user experience on a website and then have a direct impact on the search engine rankings of the website.
Poor Core Web Vitals represent a poor website user experience, which Google then uses to decide if the website should be dropped in search engine rankings.
This can be detrimental to local businesses — especially small local businesses — that are trying to compete in the search engine results pages (SERPs).
Beyond just content
Core Web Vitals and Page Experience are relatively newer terms in the world of SEOs, but they have always been important.
And before we dive further into the technical nitty-gritty details of what core web vitals are and how local businesses can improve on that front, it's crucial to understand the underlying philosophy of why they are now important.
SEO is now more than just selecting the right keywords and optimizing your website content for those keywords. That's just one part of the puzzle, while there are several other factors that lead to a good user experience.
And user experience is what Google is after.
Google does not just want to rank a web page at the top of the SERP that optimizes keywords well. It wants to rank a website that offers the best overall experience to online searchers who just Google.
Therefore, no matter how good your web content is, all the other parts of your site need to support it and provide an excellent experience to website visitors. These other "parts" or factors may include:
Ensuring that your website is safe to browse (SSL certificates)
Ensuring that your website does not take more than a couple of seconds to load
Ensuring that your website is mobile-friendly and responsive
Ensuring that your website has a good user-friendly design
Ensuring that your website visitors are not disturbed with interstitial ads and pop-ups as soon as they land, etc.
Now that you know the underlying concept of why Core Web Vitals and Page Experience are important factors, let's discuss what they are and what you can do about it.
What are Core Web Vitals?
Core Web Vitals are metrics that help Google understand the user experience on your website. Here are the three metrics.
1. Largest Contentful Paints or LCP
Largest Contentful Paint or LCP measures how quickly the biggest content blocks load and render on the visible screens. It does not include below-the-fold elements.
LCP is especially important for local businesses that sell products or services online because the slow-loading of content blocks directly impacts website conversion rates.
LCP less than 2.5 seconds is considered ideal and should be the goal.
2. Cumulative Layout Shift or CLS
Ever noticed that when a website is loading, certain UI elements shift positions on the screen? That's what Cumulative Layout Shift or the CLS metric measures.
If UI elements shift between two frames, it can directly affect click-through and conversion rates and, therefore, the total revenue potential for online businesses.
CLS less than 0.1 should be the aim.
3. First Input Delay or FID
First Input Delay or FID measures how long it takes for the different site elements to register and respond after a user's input.
High input delays can frustrate users and negatively affect conversion rates.
FID less than 100 milliseconds should be the target for website owners.
Core Web Vitals report
Business owners can easily see Core Web Vitals performance reports in the Google Search Console account.
The Core Web Vitals report is available in the left sidebar menu under Experience > Core Web Vitals.
Are local businesses struggling with Core Web Vitals?
Whitespark recently conducted a study that analysed 4,500 Google Business Profiles and analysed the landing pages of the top search engine ranking results.
They picked businesses from 15 different industries and Google Business Profile categories.
According to their findings, only 3 percent of local businesses received good mobile performance scores, and 83 percent of local businesses have an average LCP of 9.5 seconds (when it should be less than 2.5 seconds).
Google revealed that 53 percent of mobile website visitors abandon the web page if it takes longer than 3 seconds to load. Considering that so many local businesses take longer to load, it is evident that they are leaving a lot of money on the table.
Make sure that you are not one of those local businesses.
Improve the page experience on your website — improve Core Web Vitals, bounce rates, and conversion rates — and increase the revenue-generation potential of your website.
If you need help with your local business SEO, give us a call.