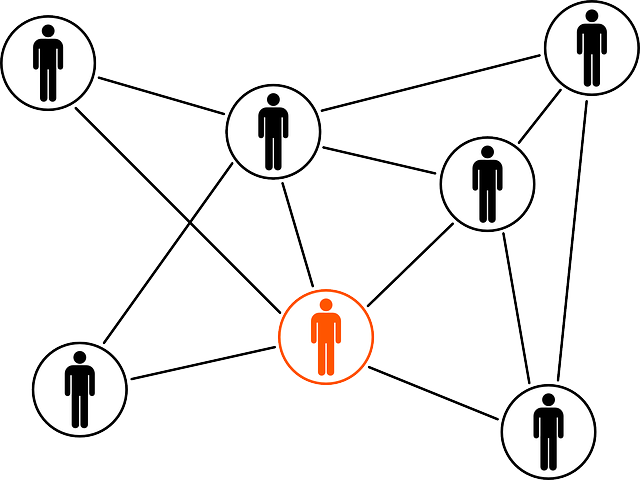 How to utilize internal links for improving your website's SEO
October 23, 2020
0 comments
Links play an important part in search engine optimisation (SEO). 
Before we jump into the more technical stuff, though, let's first explain the two different types of links:
External links

Internal links

The first category, external links, can further be subdivided into categories: outbound links that we create to other sites on the internet and backlinks that other websites create to our site.
Contrary to external links, internal links do not create links to or from other websites. As the name suggests, internal links are created internally — from one web page of your site to another page.
When we talk about links, our mind almost instantly jumps to backlinks — which refer to links created by other websites to our web pages. While backlinks are a very important search engine ranking factor, internal links also help with SEO.
In this blog post, we will see how we can utilize internal links to improve SEO on a website.
Let's first start with two important concepts regarding internal links:
Click depth
Click depth generally refers to how many pages your target page is from the home page. 
As a general best practice, no web page on your site should be more than three clicks away from the home page. It is because the deeper the page is, the harder it makes it for Google to crawl to it.
In case of internal links, you should consider creating groups of relevant pages to reduce click depth and make it easy for search engine crawlers to access thematically related web pages on your site.
We'll talk more about it later in the article.
Anchor text
The second point to keep in mind is that the anchor text you use to create the internal links is also of some value.
Instead of creating generic anchor texts, such as click here or read this article, create more keyword-rich and descriptive anchor text.
This will help search engines understand the semantics, context, and themes of your web pages.
Now, let's jump into how to find internal linking opportunities and utilize them to improve SEO on your website.
Finding internal linking opportunities
Here are a few ways you can try:
1. Missed opportunities
The easiest way to find lots of internal linking opportunities is to use a free SEO software called Screaming Frog.
Step 1

. Download the software. It's free.

Step 2

. Identify the page that you want to create internal links to. For example, let's assume that you want to optimize the category "men shoes" for search engine traffic.

Step 3

. Go to Configuration > Custom > Search, and use the custom search option.

Step 4

. Enter a relevant query — for example, men shoes — into the column. This will shortlist all the pages on your site that use this exact phrase.
That's it. 
Now that you have a list of pages that mention a very relevant keyword phrase, it's time to start adding links.
However, be mindful of:
Pages that are already linking to your target page, and

Irrelevant pages that shouldn't link to your target page
2. Broken links
Run an SEO audit report on your site and identify all the broken links and pages it has. Sort the list by pages with the most number of backlinks and get to work!
There might be two fixes here:
If you accidentally deleted a page with lots of broken links, you might want to restore it.

Otherwise, just find a relevant web page to redirect the URL to.
3. Minimizing redirects
Here is another trick for you.
A lot of times, a page links to another page that itself is being redirected to a third page. It happens all the time — especially if you have redesigned your website a couple of times. You will have many pages with multiple redirections.
However, you can cut out the middle page by changing the internal link path to the target page instead of the page that redirects it to the target page. Decrease the page depth and reduce the extra work for Google crawlers.
4. Focus on indexable pages
Unless a link is very important to navigational purposes, it should be directed to an indexable page, instead of a non-indexable page. The link equity is wasted on a page that is not even allowed to be indexed by search engines.
When conducting your internal link audit, see if there are any opportunities to redirect high-quality internal links to indexable pages only.
5. Reduce the number of orphan pages
Lastly, do not leave any page without any links. Pages without any links are referred to as 'orphan pages'.  And Google crawlers have a tough time finding them.
You can and should use internal links strategically to reduce the number of orphan pages.