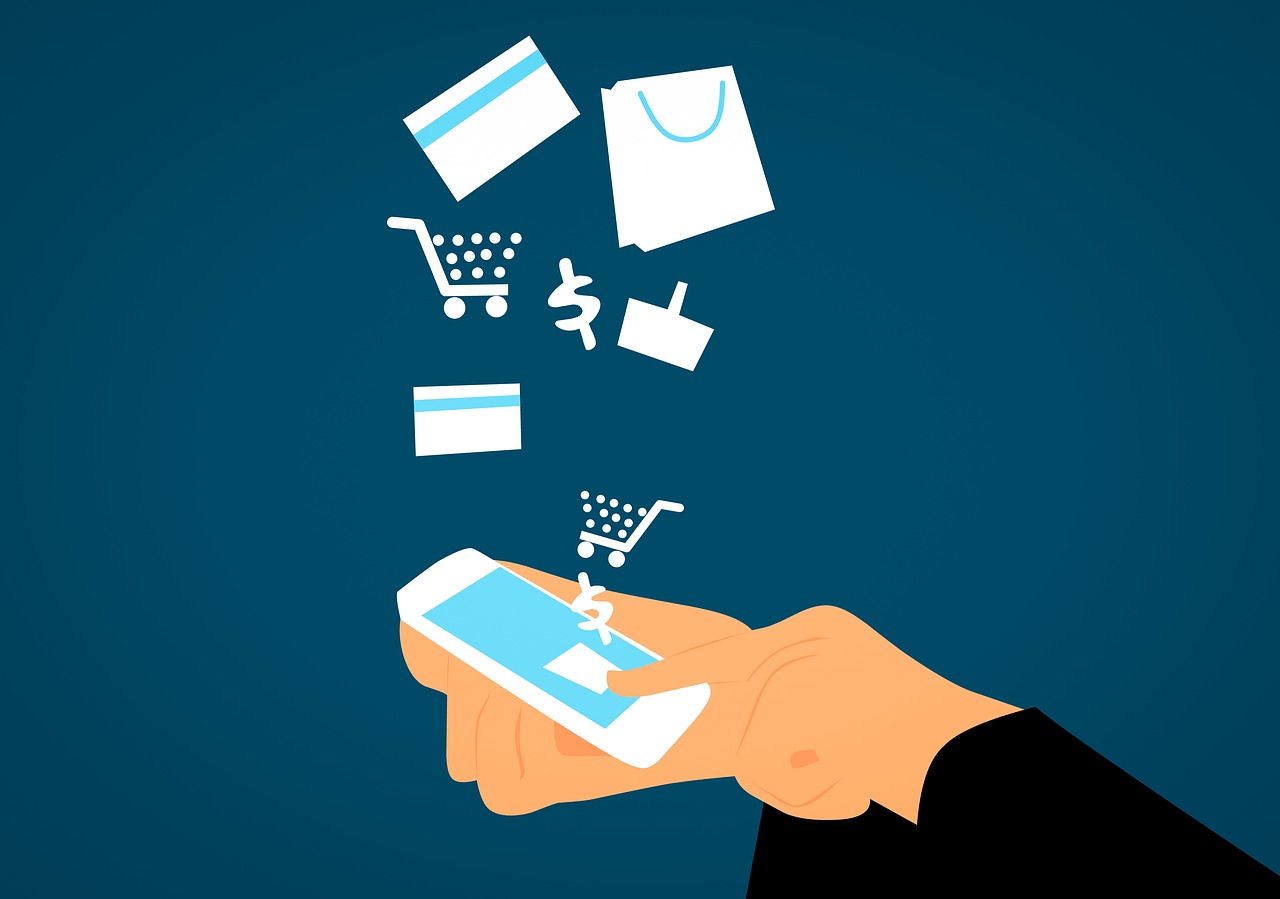 My Top Tips To Creating a Landing Page That Converts!
February 5, 2018
0 comments
My top tips to creating a landing page that converts!
Let's set the digital marketing scene … you've finished optimising your website and the SEO is as good as it possibly can be, all your images are well optimised, your text content is spot-on with good keyword placement throughout and your analytics is setup and running, ready to track your website visitors – great you might think, and you would be right to think that, but … what next? What happens now?
The answer – landing pages!
---
Why do I need a landing page … or pages?
You may think that creating a website that looks perfect and is well optimised is the start and finish, but landing pages play a hugely important role in the long-term effectiveness and conversion rate of a website. Landing pages will bring your business visibility in areas you may not otherwise be found in.
For example, if you are a Beckenham based business, chances are (and with a SEO push) your website will rank well, due to your location, address, postcode and so on, but what happens if you want to also rank / be seen in other areas?
Let's take Dartford for example – whilst it's still in 'Kent' and not too far from Beckenham the postcode is different to your location and you have no presence in the area, so this is where a killer landing page that converts comes into play.
Building a landing page that focuses your business and main service within the area is what's needed here, but not just that, you also need to think about how to create landing pages that will not only look attractive and engaging but will also convert website visitors into customers!
If you follow our rundown to creating a top-quality landing page below, you're sure to see some great results!
---
Clear Call-To-Action!
When customers first hit your landing page, the top section you see first before scrolling down the page – (also known as 'above the fold' content) is critical. Here you should display a beautiful image with enticing call-to-action message that clearly explains the product/service you are offering in a short and snappy message, and a reason for your website visitors to explore further. Adding buzzy call-to-action buttons that create interest and excitement are key here, words such as 'Sign Up Now!' or 'Try Now For Free!', or even 'See Our Video' as everyone loves to watch a good video! Make sure that, whatever you do, the message is C-L-E-A-R!
---
Explain the offering
The next step down is your explanation – but make sure you don't ramble on … and on … and on. People are always in a hurry and want to get to the punchline – and fast, so in about 400 words or thereabouts, explain your product or service, what makes you or your business different and unique, any other unique selling points and any other 'trust signals' – (a trust signal is an accreditation or award, a mention about your years in business – for those of us who have been established for many years, or even things like security on your website, so customers can feel safe purchasing your products and/or services).
---
Consider the conversion
When you are trying to woo your customers, and get them to buy from you, think about how you would feel if you were in their shoes, looking at your website and deciding whether (or not!) to buy something from you.
Make sure your call-to-action is displayed at least once in a visually distinct position, with a bright colour that is complementary to your website in an obvious button – spell it out to your customers 'CLICK HERE!!' – don't turn it into a Mensa-style game of logic and expect the website visitor to spend time working out where they need to click – keep it simple!
Using visual cues such as arrows and subtle animations also helps your website visitors figure it out quickly. If you have multiple call-to-action buttons on the website with some that are less important than others, identify the main call-to-action and ensure that its prominent over the others.
Finally, its always wise to repeat the call-to-action down the landing page, making it super easy for website visitors to quickly convert into your next customer!
---
---
Offer them something
Customers always like to think they are getting a freebie, and this is especially the case with landing pages. Giving your website visitors something in exchange for getting them to do what you want always sweetens the deal.
Consider a free gift promotion, free service or product trial, a discount off their first order with you, a free downloadable guide or even a choice of gift – there are loads of options here. To create a sense of urgency, you could also include a timed special offer or deadline to signup or enquire to help spur your website visitors into action.
---
Don't overdo the choices
The best, most effective landing pages will convert based on a narrow focus. Don't give your website visitors too much to think about or too many options. Your landing page should focus on one offer / promotion / service only and not digress into other products or services – keep them for separate landing pages.
Things like navigation bars and excessive links can be counter-intuitive. If it's not needed – get rid of it and focus the minds of your prospective customers by ONLY including essential links in the top section of the landing page.
Don't ramble on about how good your company is, how long you have been in business, how many awards you have – you have already mentioned this in your 'trust signals' section by way of icons and 1-2 lines of accompanying text, so to start writing chapter-and-verse about it now is a big no-no. Keep the text short and sweet and focused on your landing page offer!
If you need to capture website visitor information, put some thought into it – don't make them fill out 15 form fields – is it really needed? Keep it to the essentials – name, email and contact number is usually sufficient. Remember that the more people have to fill out the more stressful the whole experience becomes – so let's keep things serene and succinct!
---
Use beautiful visuals
Images are not only important to give visual interest to a page and for the purposes of SEO, but they also serve as excellent visual cues for customers. Carefully choose your images to be impactive and relevant. Usually 2-3 images are sufficient for a landing page.
---
Whitespace to rest your eyes
Whilst a landing page is all about converting your website visitors into new customers, they also need to be well balanced design-wise. Overdoing it with colours, trying to cram as much in as possible, making the page too long or trying to pour your business heart out is not going to work.
Having intentional areas of white space (either side of the page for example, or as breaks between content sections) is helpful to the reader and means that their eyes can fall to a rest within these spaces. Keep the content focused with careful use of colours, images and icons, and allow breathing space around it.
---
Show the love … show your reviews
Do you have lots of great reviews from existing customers?
If so, great reviews are one of the best ways to convince a new customer that you are the right choice for them.
Include widgets to your review channels within your landing page or link to external review sources. Customers love to buy based on the experiences of others, so feature your reviews prominently within your landing page.
---
Think of your audience
This point goes back to text content, but it is an important consideration; when you are writing your content, remember to consider your audience.
Be mindful of who you are looking to target, and the message you are trying to convey.
Remember that no 2 customers are the same, so instead or churning out generic landing page content, try creating several variants of the same landing page, focused to different/specific audience groups to see which version of the landing page is most effective.
---
Share your landing pages
Another great way to help bring attention to your new landing pages is to share them.
Once they are live, its all well and good waiting for Google to index them but sharing your landing pages on Social Media can help to drive more traffic through to them.
---
Key takeaways and final thoughts
Landing pages pay a huge and significant part in both an SEO strategy and company growth, and if you remember to include the right content – the sort of content that you would want to read, with consideration given to other key elements like trust signals, imagery, reviews and your product or service offering, then you can be sure in the knowledge that you will produce landing pages that work for you and your business.
Think about the summary below:
Are my clear call-to-actions clear and spelling out my offering to my customers – does my call-to-action make them want to CLICK?!
What images am I using? Are they the best they possibly can be? Do they show off my product (or service) as well as they could?
Do I have positive reviews? If so, how can I prominently display these?
Who are my target audiences? Is the content I have created geared towards them? Do I need to test my landing pages with multiple versions to discover which is the most popular?
Do we offer an incentive? If not, should I think about doing this? What would I offer? A discount on our product(s) or service(s), or a free trial period?
Consider the above, and in no time, you will have customers beating a path to your virtual door! Good luck!
I enjoy writing articles and blogs on the subjects of web design and online marketing, covering a wide range of topics, providing how-to guides, hints and tips that help our readers and clients to understand web design and online marketing in easy to understand terms.