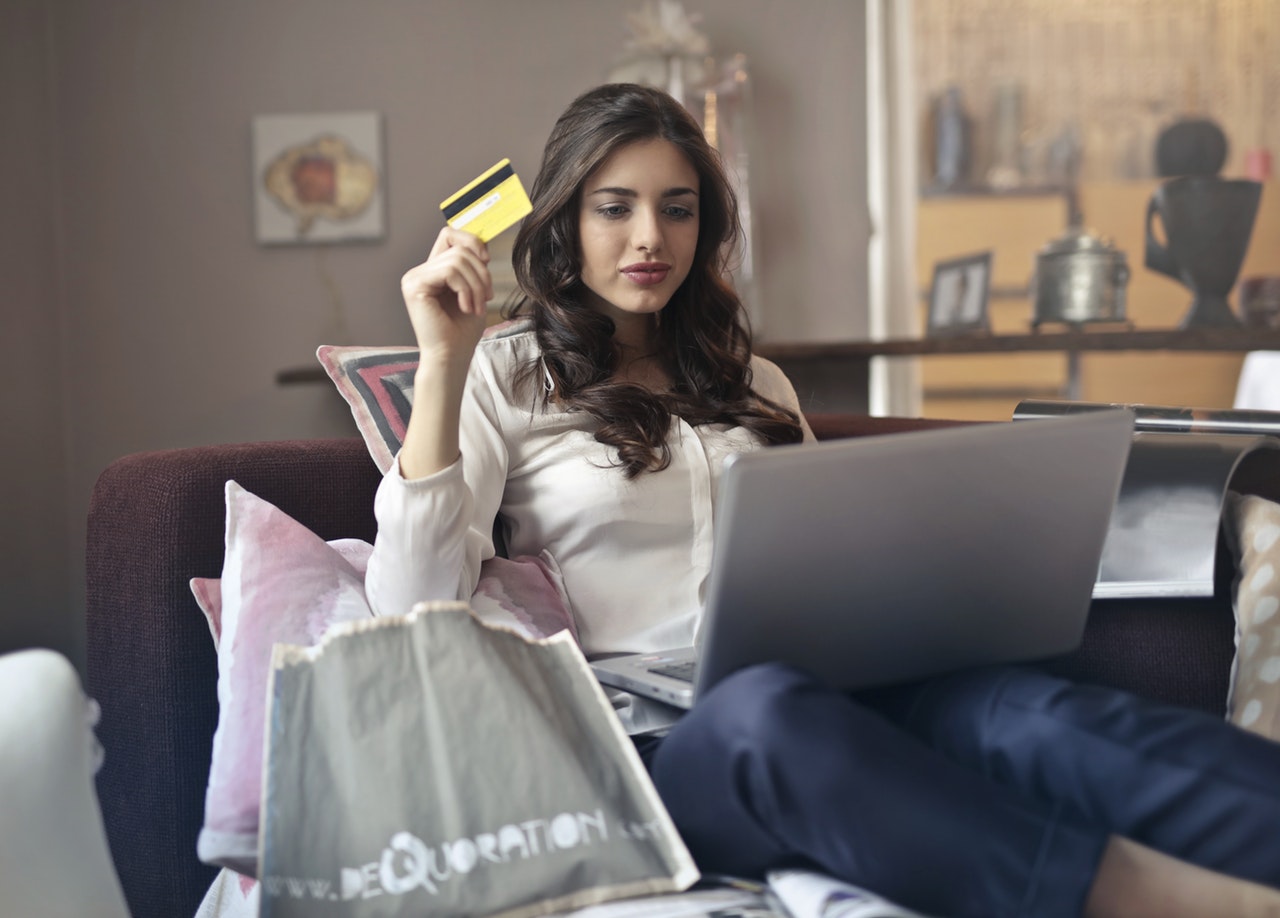 Tips For Converting Free Plan Users Into Paying Customers
November 22, 2018
0 comments
Most businesses now offer some sort of a free trial plan to users in order to generate more leads. There is so much competition online that without a free trial, it is hard to attract potential customers and convince them that you have got the right product.
However, offering a free trial can also sometimes backfire. While you may generate many leads by offering a free plan, you may not be able to convert a lot of them into paying customers.
In the end, paying customers and the revenue you generate from is all that matters.
In this blog post, we are sharing a few tips on converting free plan users into paying customers so you can increase your revenue.
1. Monthly plans vs. Annual plans
Before we dive into actionable steps, it is important to have a solid strategy in place.
Take a good hard look at the type of plan you are offering. Is it a monthly plan or an annual one?
While an annual subscription plan does have its charm and can be much more profitable, it will undoubtedly have a lower rate of conversion. People are often afraid to commit for the long-term, and this may get in the way of converting free plan users into paying customers.
Take a look at the following chart to see how these two plans have different conversion rates.
If your product/service is good, people will like to continue using it.
Therefore, asking for an annual service right away may not be a brilliant idea.
If you are getting a good conversion rate, by all means, stick with it. If not, you should try shifting to a monthly offering, and the conversion rate may increase.
2. A comprehensive lead-nurturing strategy
Lead generation is a step-by-step process, and lead nurturing is an important part of it.
You need to have a solid and comprehensive lead-nurturing strategy to convince your leads that they should subscribe to the paid plan.
Email is the perfect medium for it.
Craft a series of drip email campaigns that takes a step-by-step approach and drives potential customers through the sales funnel. Even a simple three-stage sales funnel would do the job:
Awareness
Research
Consideration
Based on this model, each email should belong to one of these stages and drives the user forward.
3. Case studies
Case studies can make or break an onboarding or lead nurturing campaign. These case studies emails usually come in later when potential subscribers are researching or, ideally, considering to buy the product.
Make these case studies work as a final push.
Any case study that is backed by real testimonials and numbers is expected to work better. Therefore, make sure to include photos or videos of your customers, if possible. Use lots of numbers and showcase how your product managed to improve their lives or businesses.
Pro tip: It is highly recommended that you have a series of questions prepared when you are creating a case study. These questions to ask your existing customers should cover every base you'd need to create a solid case study.
4. Message personalization
Message personalization is another important aspect that unfortunately a lot of marketers do not truly understand.
First of all, it is much more than addressing your email subscribers with their first name, i.e., %%firstname%%.
Message personalization is about understanding who your audience is, at what stage of the sales funnel they currently belong to, what are their needs, preferences, and concerns, and how your product and messaging can help them.
For example, if you are trying to convert free trial users into paying customers, know that these are the people who are already using your product. Depending on the time for they have used your product, they may be familiar with most of its features.
Your job, therefore, isn't to inform them how your product works. You can skip the entire 'awareness' stage of the sales funnel here.
At this stage, your job would be to convince them of all the other benefits they would get if they choose to subscribe to a paid plan. Upselling.
By personalizing the message to fit their current needs and mindset, you will be able to score a better conversion rate. The following graph highlights the most effective email marketing tactics. As you can guess, personalization tops the list.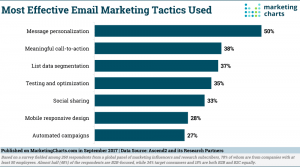 Apart from the aforementioned tips, there are a few other ways that you may increase the conversion rate. Those tips are:
Focusing on list segmentation and targeting the right people.
Creating engaging and meaningful calls-to-action.
Having an excellent pricing page that clearly focuses on the benefits of your paid plans.
Testing and optimization are key elements to success. Keep testing and optimizing your marketing campaigns, marketing emails, website design, and landing page elements to see what works best for your audience.