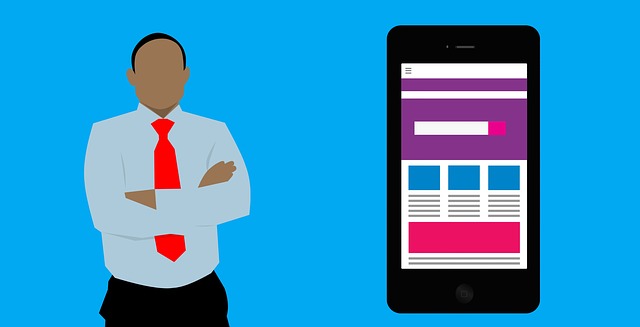 Optimising mobile landing pages: 5 tips you should remember
The trend is shifting significantly from desktops to mobile and handheld devices. Smaller screens are no longer a hindrance, as people are getting more and more comfortable with them.
They use their smartphones to surf the internet, stay connected with their friends on different social media websites, and even do online shopping.
And although people are now much more familiar with using mobile devices, there are still issues that an online business owner needs to resolve.
In short, the mobile landing pages — where mobile users land to take actions, such as signing up for a form or purchasing a product — need to be highly optimised for mobile devices and users.
In this blog post, we share with you 5 tips for successfully optimising mobile landing pages and increasing conversions and profits for your business.
Let's begin.
1. Content placement
Content placement is always important when you create landing pages — whether they are to be viewed on desktops or smaller handheld devices. However, when you are creating content and landing pages particularly for mobile users in mind, you have to be extra careful with content placement.
The screen size for mobile landing pages is extra crucial. You need to use it very strategically and efficiently.
Determine the real estate you have to grab the visitor's attention. Then strategically use that real estate to craft the perfect content — in terms of quality, impact, length, and size.
Avoid overloading large chunks of text on a mobile landing page. That rarely contributes to better click-through rates or higher conversion rates.
2. Easy-to-use navigation
If your landing page does not offer a simple and easy-to-use navigation system, mobile users are going to jump to another website.
Navigation — especially on mobile devices — should be very intuitive, predictable, and simple.
You don't have to go all creative when creating a navigation system for mobile landing pages. Use elements that mobile users are already familiar with — so they do not spend extra minutes trying to figure out where they should go and how.
All the important links should be easily viewable and accessible. The links and buttons should have enough padding around them to avoid accidental clicks on other buttons or links.
Moreover, try to keep everything as simple and minimalistic as possible on mobile landing pages.
If you can do without a link, so be it.
3. Different screen sizes
One of the most important things to remember is to have your web pages responsive to all the different screen sizes.
Different online users will be using different devices with varying screen sizes, i.e., Apple iPhones, Android devices, Microsoft smartphones, tablets, iPads, etc. You can learn more about your traffic audience and the type of device they use with Google Analytics.
If you have a responsive website — which you always must — you will have no problem catering to website visitors with different devices. In other words, every website visitor, even with different mobile devices, will see the landing page the way you intend them to.
4. Make sure they don't have to zoom
Although it does seem a pretty obvious tip to highlight, you'd be surprised how many people completely neglect it.
They assume that if the content of the landing page feels small to the user, she will pinch zoom to adjust it.
However, no website visitor likes to do that.
If you rely on them to pinch zoom and make your landing page readable — instead of making sure it already is easily readable for everyone — you are going to lose a lot of traffic and potential revenue.
Make the content easily readable, choose the right font and font size, and display the most critical information at the top of the landing page at an appropriate size.
5. Mobile landing page speed
A slow-loading web page — whether it is on desktop or mobile — will have negative effects on your brand authority, engagement rates, as well as conversions.
Mobile users are even more particular about page speed than desktop users. Since they are on mobile and can search on the fly, they expect almost instant results.
Therefore, the loading speed of your mobile landing pages is of utmost importance. Slow-loading web pages not only affect conversion rates, but they also lead to a demotion in search engine results pages, since mobile page speed is officially a search engine ranking factor by Google.
Conclusion
When you are creating landing pages for mobile devices, you have to be extra careful.
You have lesser real estate to work with, more easily frustrated users that require instant results, and less time to grab your potential buyer's attention.
Make sure that your pages are loading quickly and the content is easily readable, accessible, and strategically placed on the landing page.