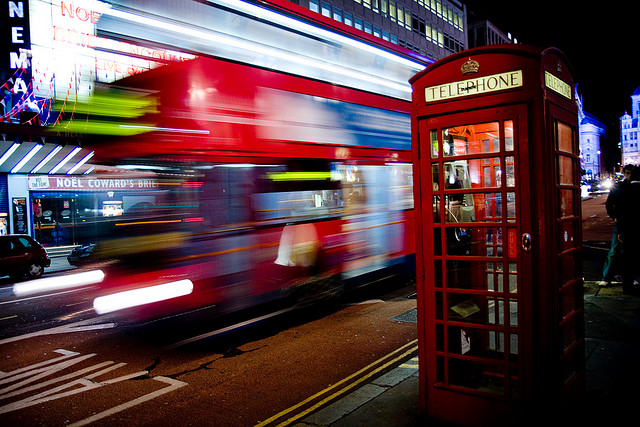 How Does Google Rank Local Businesses?
As you know, search engines are constantly evolving and getting smarter. As they keep getting better, they are also improving ways to rank websites and businesses in the search engine results.
Over the past few years, there have been quite a bit of development in how Google ranks local businesses in local search. Had you asked us this question a few years ago, we would have mentioned 'keywords optimisation and 'backlinks' as the most important ranking factors.
But things have changed now.
In comparison to web-based businesses, Google uses a slightly different approach when it is ranking businesses in local search.
And in this post, we take a look at some of the other important factors that Google frequently uses in ranking a business in local search results.
1. Distance
We believe that 'distance' has become an important factor in Google's local search engine ranking algorithm. And it definitely has to do something with the rise of mobile search and mobile usage.
When someone uses a mobile device to search for a local business, it is often safe to assume that the person wants to visit that business. Keeping that in mind, Google often shows the nearest places first.
It especially comes into play when the searcher doesn't specify a location. In such a scenario, Google automatically calculates and displays the nearest businesses in the SERPs.
For example, look at the following screenshot. Google displays the closest shops to me first when I don't specify a location.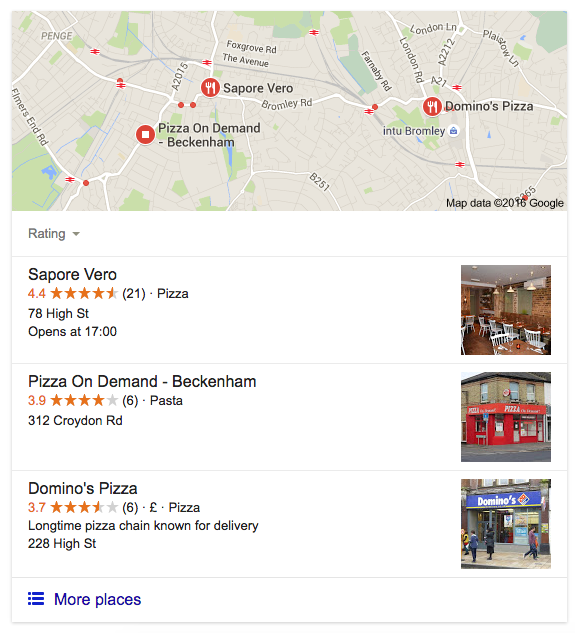 2. Relevance
Another important factor in local search is relevance.
After all, Google doesn't want to show me nearest swimming pools when all I want is to eat a delicious pizza.
Of course, that's an exaggerated example, but you get the point, right?
Google evaluates the relevance of the keywords and then filters its results on the basis of that. Make sure that you have used the right keywords to match the most commonly used keywords.
If the keyword that is being searched by the search engine user matches your local listing, Google will display your list. Based on its own understanding, Google will try to show the most relevant results first.
3. Prominence
Apart from relevance and distance, Google also uses another very important factor to filter its local search, i.e., prominence.
In my experience, prominence is a culmination of many different sub-factors. While calculating the 'prominence' of a local listing, Google evaluates the total number of reviews a business, total positive reviews, backlinks, and overall organic ranking of the business.
What About Traditional Factors?
The above-mentioned 3 factors have become crucial in local search optimisation. However, having said that, some traditional factors still matter.
For instance, pay special attention to the domain authority of your website, your overall backlink profile, the quality and authority of the inbound links to your domain, and the click-through rate (CTR) you get from search results, as well as the important on-page SEO elements.
All these factors will play an important role.
Final Words
The best local SEO strategy would be to combine some of the traditional ranking factors that are still effective with these 3 relatively modern ranking factors that Google now pays attention to.
What's your strategy?