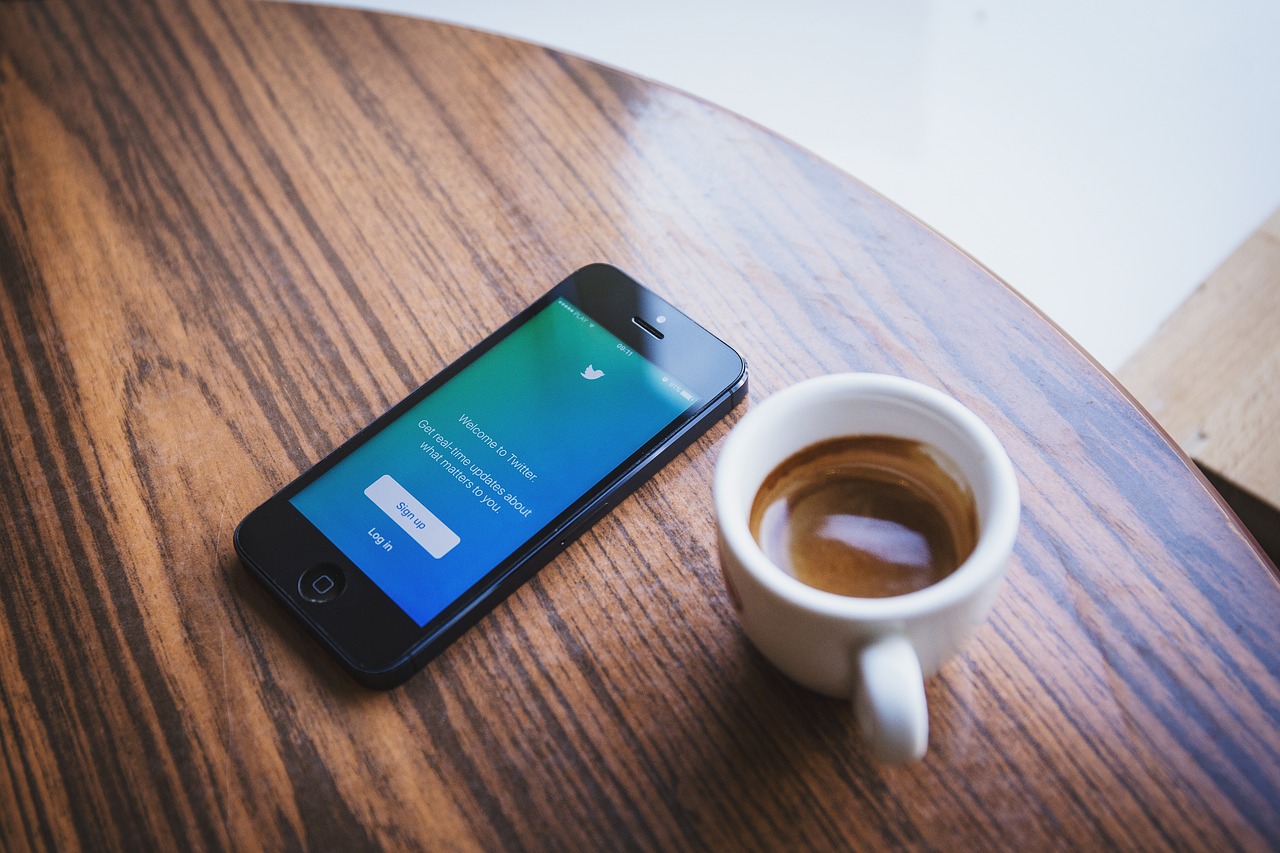 Here's What You Need to Know About Twitter's New 280-Character Limit
October 3, 2017
0 comments
Yes, you have heard it right.
After years of speculations, suggestions, and feedbacks, Twitter has finally decided that it is time to up their game and increase the Twitter character limit.
Right now, Twitter has a character limit of 140 characters. Anything beyond that, and you have to split your message into multiple tweets. That has always been the way.
However, it has been now confirmed that Twitter is doubling the character limit and is now testing tweets with 280 characters.
In this article, we share everything we have so far regarding this news.

Why the Change?
As you might know, people have been asking for the option of longer tweets for quite some time now. So this change isn't entirely surprising. We all knew that Twitter would be increasing the character limit sooner rather than later.
However, there are a number of different reasons why Twitter is now finally increasing the character limit.
Reason #1: The 140-Character Limit Wasn't a Permanent One
Jack Dorsey, who is the founder of Twitter, recently explained that the 140-character tweet limit wasn't a permanent one anyway.
He explained that the character limit was there to accommodate the 160 character SMS limit that mobile networks had. So the 140-character limit was an arbitrary choice.
After then, however, Twitter exploded with success — which was especially based on its brevity. Moreover, the shortened messages and tweets were the USP of Twitter, and this is what made it different from Facebook and other social networks.
However, now that Twitter isn't bound by SMS character limits anymore, they have decided it's time to double the character limit.
Following is a screenshot of Jack's tweet.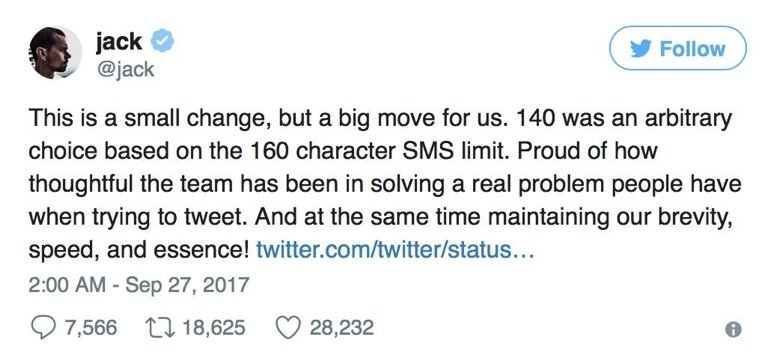 Reason #2: More Tweets
Twitter believes that by increasing the tweet character limit from 140 to 280 would result in people tweeting more than ever before.
They must obviously have some data to back it up (we hope, at least).
Aliza Rosen, who is a product manager at Twitter, says that people tweet more in languages — like Japanese, Chinese, Korean, etc. — where they could say twice the things in a single tweet.
More tweets would be a welcome sight for SEOs, content marketers, e-commerce store owners, and digital marketers.
Reason #3: More Users
The numbers are dwindling for Twitter, and they really want to become relevant again.
People who were put off by the 140-character limit of tweets might now consider to sign up and start using the social networking website.
Twitter is pinning their hopes on people's ability to send longer messages will translate into new signups and more users — which would also be good news for online marketers and e-business owners.

Twitter is Still Testing
Don't panic if you can't yet see tweets allowing you to write 280 characters. Twitter is still testing the new feature with a small group of people, and the final decision will be made based on the results of that test.
We'll keep you updated, though, as soon as the newly upgraded character limit is available to everyone.