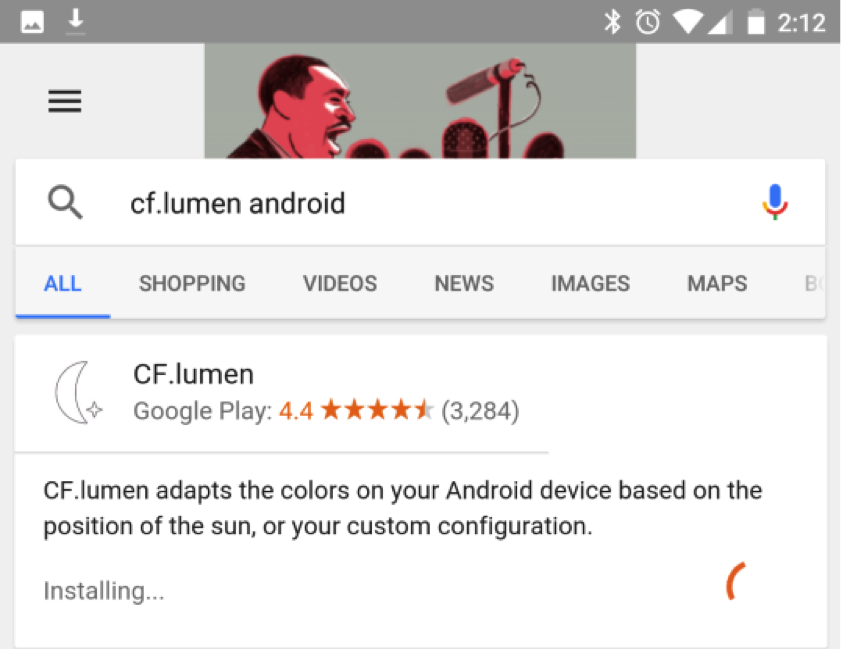 Google's Search Results Now Allows Direct Installation of Android Apps
February 5, 2016
0 comments
In another attempt of making Google mobile search experience more user-friendly and integrated in the Android environment, Google has made another important step.
It is being reported that some users can now install Android apps directly from Google mobile search results. As you can guess, this new update bypasses an entire step of visiting the Google Play store and downloading the required app from there.
The news was first reported by Artem Russakovskii. He shared the following image that shows the installation progress of the Android app CF.lumen.
While it may seem a relatively smaller update, I believe it is a very important step towards integrating the Google search experience with its Android apps and Play Store.
Despite several years, Google has yet to make it a very seamless experience. Specifically speaking, the Google mobile search results leave a lot to be desired. It is not very different than the Desktop results by Google.
However, mobile searches should be more "interactive" and action-oriented. It should allow you to make reservations right away, see movie timings, book tickets online, and, of course, download and install mobile apps without first visiting the Google Play store, finding the right app, and downloading it.
With this update now rolling out, we can hope that the Google mobile search results will become more like the one we expect it to.
Furthermore, it is also great news for Android app developers, as it will increase the total number of downloads they usually get.