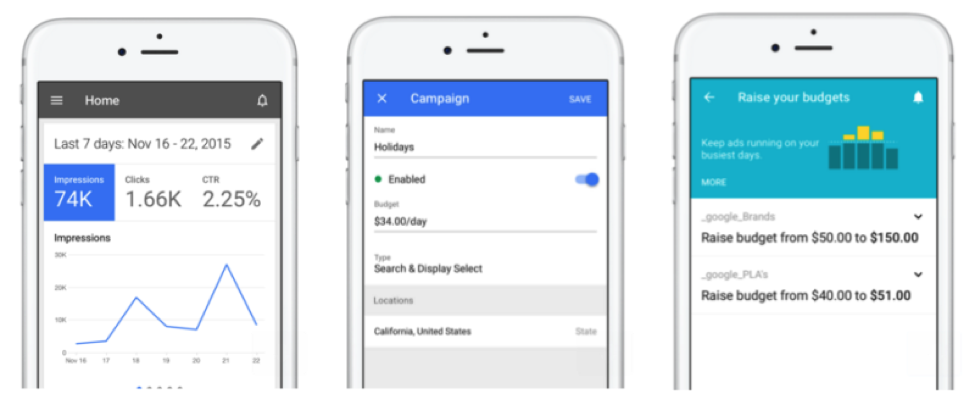 Google Announces AdWords App for iPhone Users
February 12, 2016
0 comments
Great news for iOS fans. Google has announced a new AdWords app for iPhone users. The announcement was made last Thursday, and the app is now globally available for anyone to use.
If you remember, Google also invited advertisers to join the beta program for the same AdWords app. It was during the holiday season last year and now they have released the app's full version.
Like all other mobile apps, the main purpose of launching the iOS app is to allow advertisers complete freedom and mobility. You now no longer need your laptop or desktop computer to monitor your stats or make necessary adjustments to your AdWords campaigns.
Advertisers will be able to thoroughly view their campaign performance stats through the new mobile app. They will be also able to change budgets and bids on the go. Apart from these basic features, you can also take actions on suggestions and get ad status or billing notifications from the app. In case you need any support, you will be also able to call an AdWord rep with your new mobile app.
Here are a few screenshots of the new AdWords mobile app for iPhone.
With the release of this app, the set for AdWords apps is now complete. It means that there are now AdWords app for both the major mobile operating systems: Android and iOS.
If you have not already tried it, I'd recommend giving it a go. You can download the new iOS AdWords app from the Apple App Store.