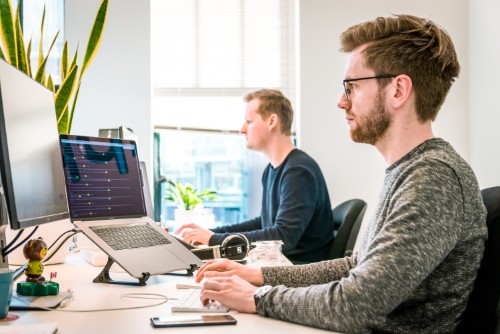 Google's John Mueller explains do-follow links, rankings, and SEO misconceptions
April 21, 2020
0 comments
Are dofollow links necessary for rankings? Can nofollow also be useful, or should those links just be discarded?
Google's John Mueller recently clarified some common misconceptions about dofollow links, nofollow links, search engine rankings, and more.
In a Google After Hours Office Hangout, a webmaster asked the following question:
"Everyone knows that a dofollow link will help to gain rank besides many other signals. So no one is linking to me with a dofollow link as it costs some link juice for them as well. So how can a newbie like me grow my website if no one is willing to give me dofollow links?"
The website owner continued by mentioning the nofollow policies of some popular websites. He added:
"And many big sites have implemented sitewide nofollow policies, so it's just next to impossible for me as a newbie to get a dofollow link from a big site.
How can a newbie grow in 2020, or should they write content and wait indefinitely?
Is Google's system the same like others who favor only big players? Or will Google come up with new rules for links that will not differentiate between the type of links?"
Dofollow and Nofollow links
In his response, John Mueller confirmed that nofollow links are considered as an SEO signal.
Mueller answered:
"I think we're already in that state we're using nofollow as a signal. It's not the case that we completely always ignore those links.
Especially in some locations, we've seen that a lot [of] new websites are only linked with nofollow links, and it would be a shame for us not to be able to discover those links and to show them in search.
That's something where we do try to use nofollow more as a signal."
The bigger picture
The biggest takeaway here is that the publisher was focusing on the wrong thing. 
Instead of blaming the lack of dofollow links for lower search engine rankings — which is not a factor as Mueller explained — the publisher should have looked into other factors and how to improve search rankings without only relying on external links.
John Mueller also echoed the same thoughts. He further added:
"In general, though, I think it's also worthwhile to think about the bigger picture when it comes to the web and not just to assume that you need to always just get links, and then you'll be shown in search."
John also compared opening up a website to opening and operating a regular physical business. In both cases, you need to make your business stand out and be different from other businesses. Moreover, you will also need multiple ways to bring traffic to your business, without solely relying on recommendations (links) by others.
As John said, "Essentially, opening up a website it's kind of the same as opening up a business, and you need to do various things to get the ball rolling. And at some point, if you're doing really great work, if you're doing something that's really fantastic for people, then you will get recommendations from various folks.
And those recommendations could be in the form of dofollow links. They could be in the form of nofollow links."
Conclusion
This is very important information. If we are to summarize this, we will highlight two main points:
Dofollow links aren't absolutely necessary. Google will also look at nofollow links and count them as a link signal.

Online businesses should not just rely on backlinks and recommendations. Focus on other factors. For example, making your business different and providing value to your customers, and links may follow in the form of dofollow and nofollow.