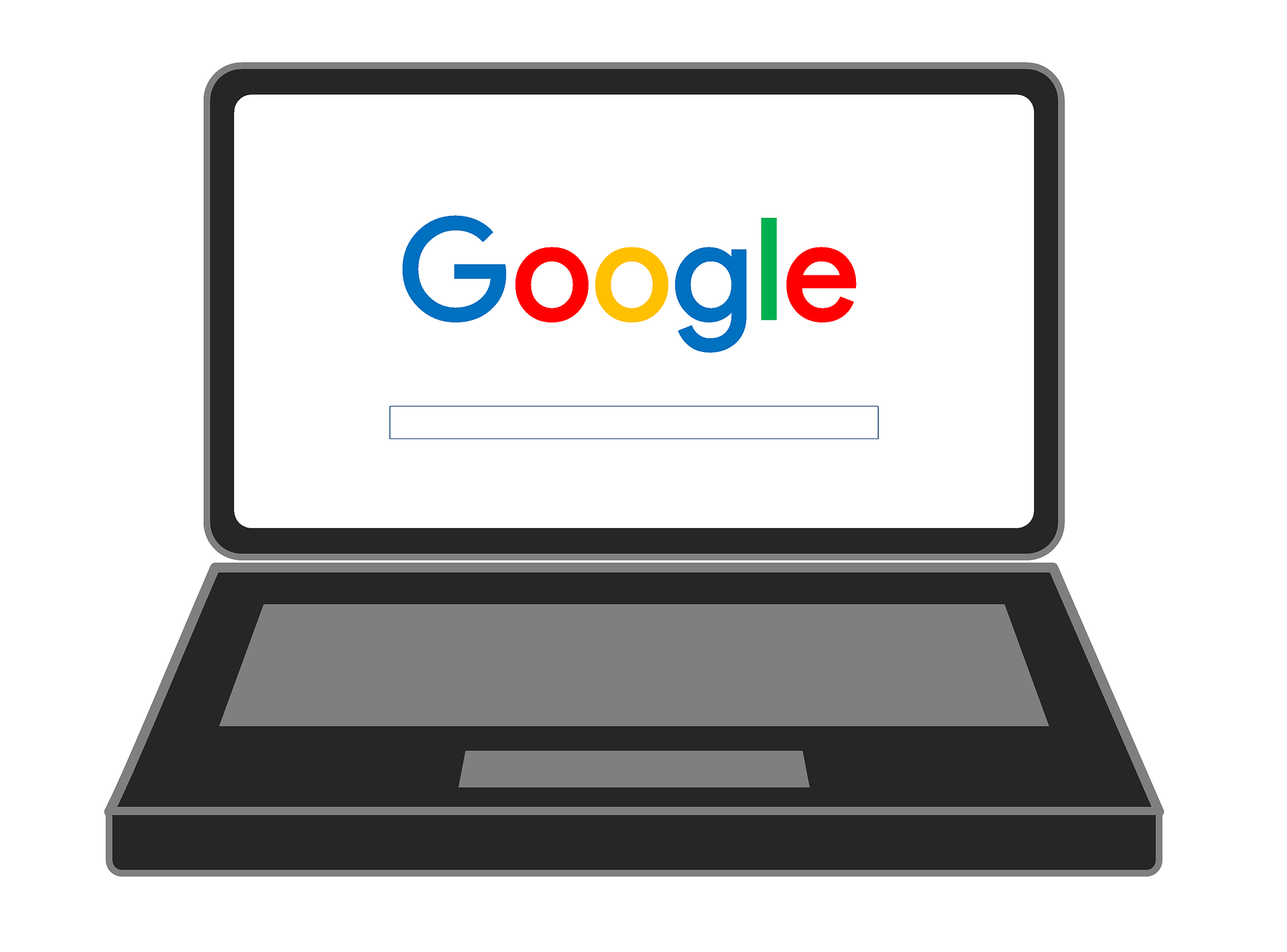 Google introduces new search features to facilitate virtual healthcare
April 22, 2020
0 comments
Because of the COVID-19 pandemic, many people across the world are locked down in their homes. Among other things, they are struggling with seeking medical advice from doctors.
To make it easier for people across the globe to connect with healthcare providers, Google is introducing two new features in Google Search and Google Map results.
These features will make it easier for people to stay at home and play a key part in reducing in-person visits by allowing them to find virtual healthcare options on a local, regional, and national level. 
Here is how the two features will work:
Healthcare providers, such as doctors, mental health professionals, clinics, and hospitals, will now be able to add a virtual care offering in their Google My Business profile. When people search for, say, a hospital, they would see a new "Get Online Care" link that would take them to the healthcare provider's virtual care website.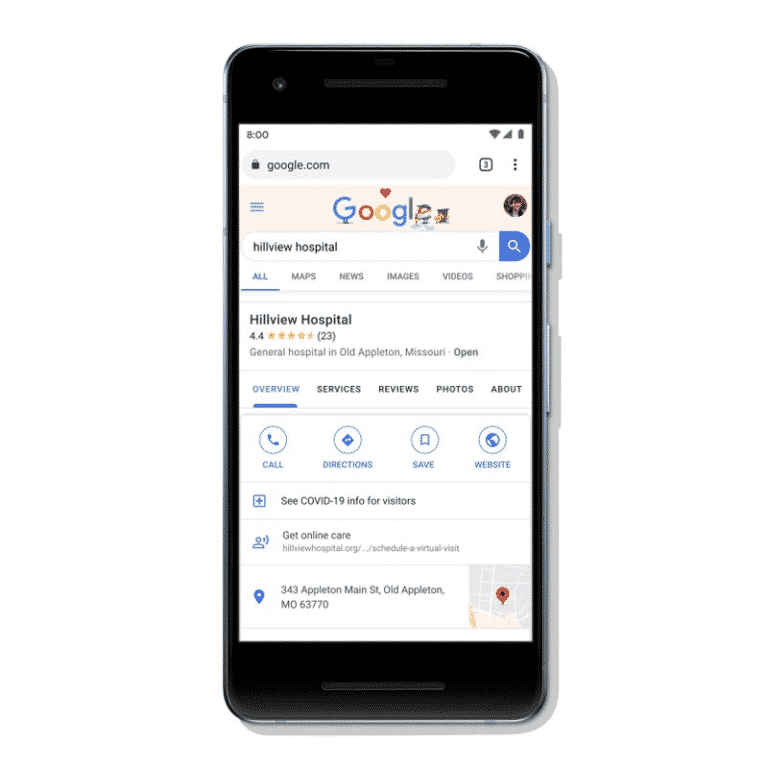 Google also laid out several best practices that outline how healthcare providers should update their websites to provide COVID-19 information on Google My Business and any changes in the operating hours and walk-in visit policies.
Apart from the aforementioned changes in the Google My Business profile, Google is also introducing changes in the Google Search as a pilot project. This new feature would show virtual care platforms directly in Google Search so people can easily access virtual visits. At the moment, this pilot project is only functional in the U.S.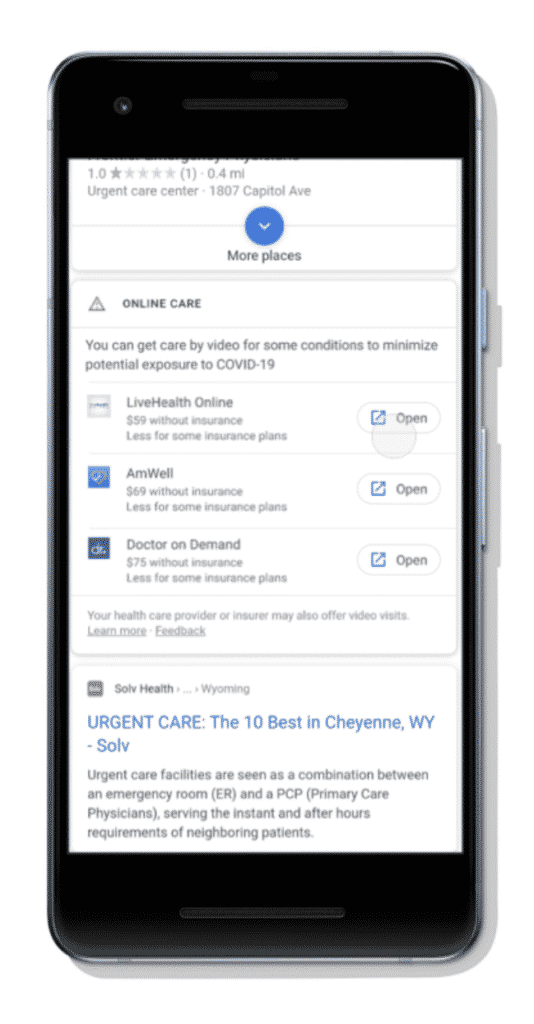 Google explained this pilot project in the following words:
"For example, when people search for "immediate care", we'll be able to also present available virtual care options and related information such as the out-of-pocket price charged for a visit (for those without insurance) and an easy way for people to directly connect with the virtual care platform."
It is important to note that Google will only play the role of a facilitator. Once connected, the healthcare provider and the patient can meet on the provider's preferred platform.
After the COVID-19 pandemic, interest in virtual healthcare and online appointments has increased significantly. With these features, Google is making it easier for people to stay at home, practice social distancing, and minimise in-person visits.
For more information on how Google is helping people connect with virtual healthcare options, read this official blog post.