Google Suggests 33-Character Limit in ETA Headlines to Avoid Truncation
August 12, 2016
0 comments
ETAs or Expanded Text Ads allow advertisers to have 2x longer headlines in Google AdWords ads. However, as more and more people started using ETAs, they noticed that sometimes the headlines are being truncated.
Google AdWords social media team came forward and suggested a 33-character limit solution to avoid any possible headline truncation.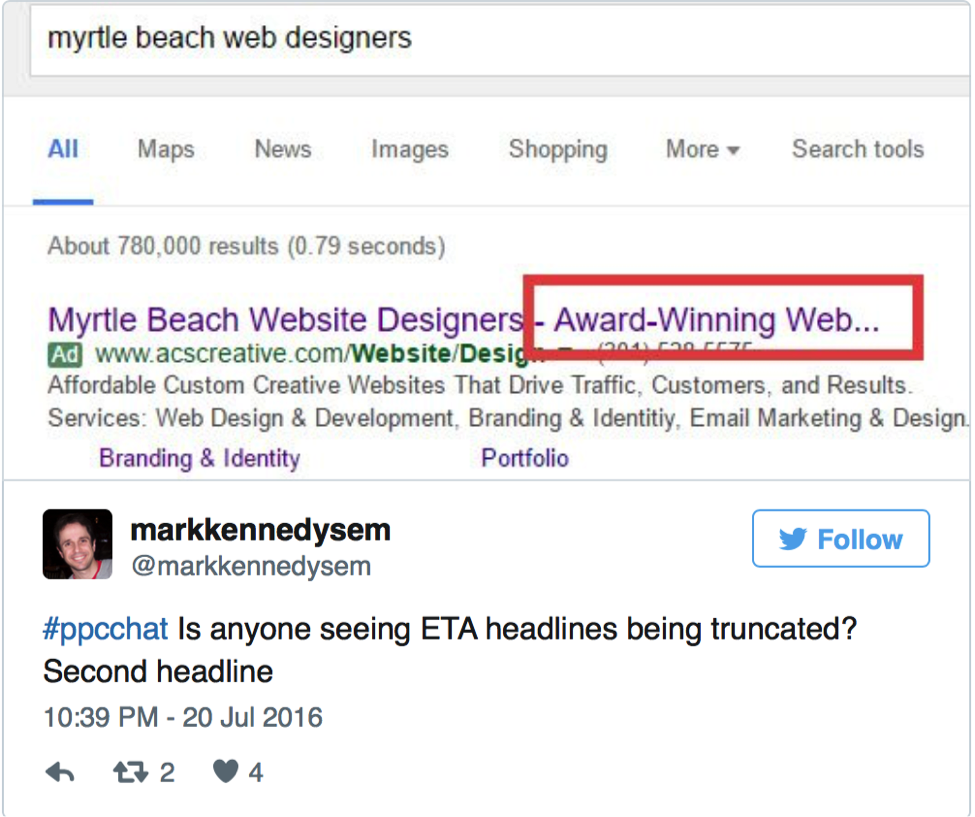 In one of their Tweets, they suggested:
"Keeping the character count at 33 across headline 1 & 2 generally stops truncation."
Following that Tweet, Google also came up with an official confirmation of why this happens and what can be done to avoid this. Google's Cassie Hartt said:
"Advertisers who must adhere to strict legal or regulatory ad requirements should consider creating headlines with 33 characters or less to ensure all of their ad text shows — even on the smallest devices. These advertisers should also take into consideration the size (and language) of these characters. For example, an 'M' takes up more space than an 'i.'"
Furthermore, Hartt also mentioned that if the Ad Preview Tool shows the full headline, it will most probably not be truncated. So advertisers should aim to take full advantage of the maximum characters and use the Ad Preview Tool to see how their ads are being shown.