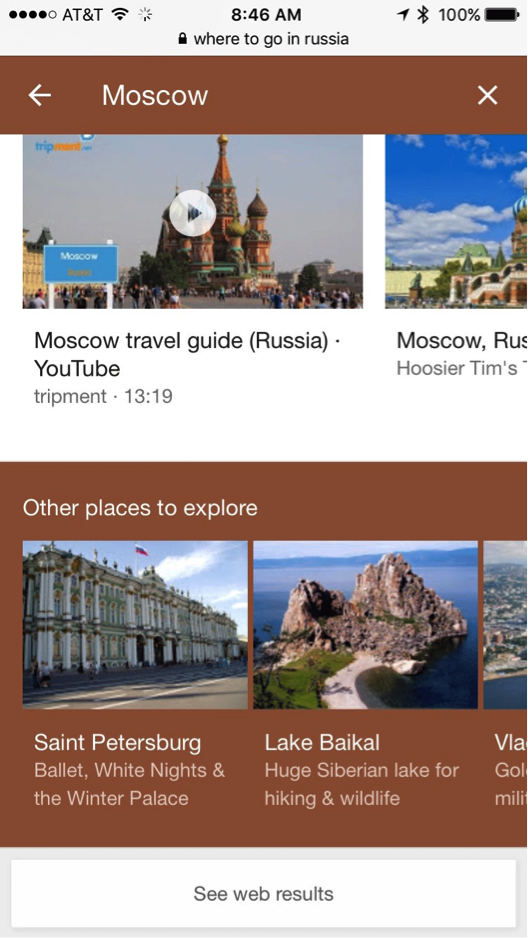 Google Revamps Mobile Travel Search Results
February 17, 2016
0 comments
Google has taken yet another step towards making mobile search an almost exclusive experience for mobile users. This time, Google has revamped the mobile travel search results for people who are looking to travel to a certain destination.
Let me explain myself in more detail…
Google has drastically changed the mobile user interface for travel-related searches. One important thing to note here is that Google did without any announcement or notification.
Although the new ramped travel search experience is definitely a huge improvement for users who are actually looking to travel, it is becoming quite a nuisance for people optimising their travel-related search results. The main reason for that is because the revamped search results makes it extremely difficult to going back to web results.
Here are the screenshots.
When you start searching, Google shows you a couple of relevant destinations with an option to find 'more destinations' if you click the big blue arrow at the end of it.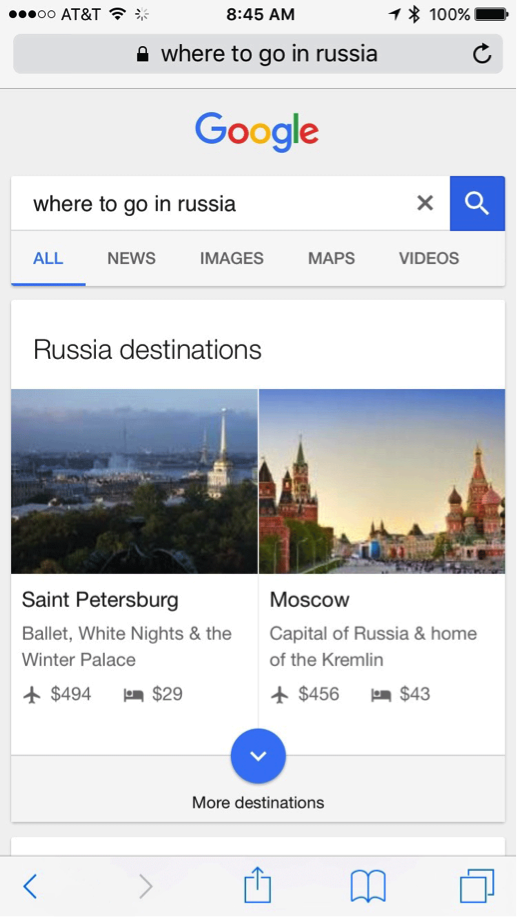 However, when you click the 'more destinations' button, you get deeper and deeper into the new search experience, which includes more destinations where the user would like to travel, detailed information regarding a specific city in the form of a Knowledge Graph, and travel ads for flight options.
As you can see in these screenshots, there is no link to fall back to web-based search results. And this is what makes it extremely difficult to optimise travel-based mobile search results for online businesses.
However, having said that, this new feature may turn out to be a very user-friendly experience for the end user.
By the way, at the end of the knowledge graph cards, you will see a small greyish link that says 'See Web Results'. See screenshot below.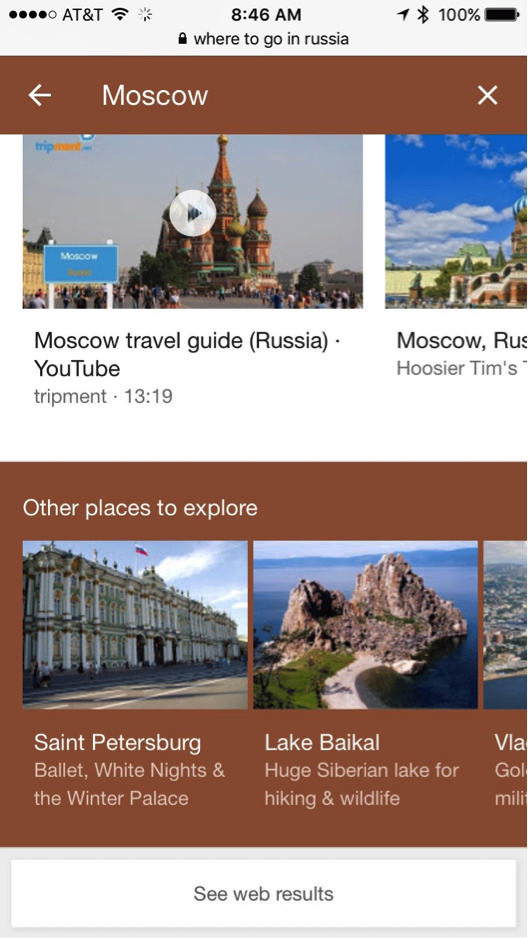 This link is not as prominent as the 'more destinations' link was because, maybe, Google does not want the users to click on this link.
Perhaps, Google is more interested in keeping the users within its own new interface and search experience.
We'll continue to track this type of search result and see what Google's implements next.