Google Releases the Much-Awaited Landing Page Mobile Assessment Tool
September 15, 2017
0 comments
Poorly designed and out-of-place landing pages can significantly damage a website's conversion rates. This effect only accentuates in the case of mobile devices — because of the shorter attention span time and the users' need to get the best experience without any extra effort or dead end.
To make the mobile browsing experience even better, Google announced a new landing page mobile assessment tool that would allow digital marketers and business owners to determine which landing pages need to be improved for mobile.
After some time, Google has finally released the much-awaited mobile landing page assessment tool for online marketers and business owners.
Following is a screenshot of the new Landing Pages tool.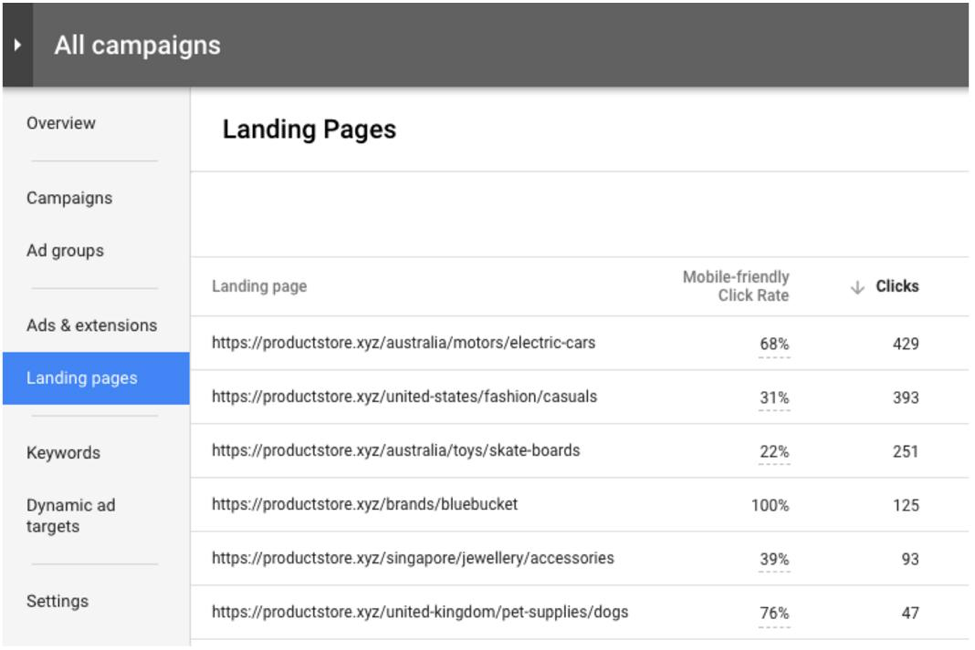 Now, how is the Landing Pages tool any different from other tools released by Google that evaluate and determine the mobile-friendliness of a website?
The recently released tool by Google is different from the other assessment tools because Landing Pages does not tell marketers how effective their website is on mobile devices. Instead, the new tool identifies the landing pages (or URLs) that are driving the most clicks and engagements. Moreover, it also informs marketers and business owners about the MFCR or Mobile Friendly Click Rate.
What is the MFCR?
It is the percentage of mobile clicks coming from mobile smartphones that land on a mobile friendly web page.
What is more important is the action that marketers can take with this information — which isn't possible with the tools Google previously released.
Online marketers will be able to identify two important factors:
The mobile friendliness of each URL or landing page (not the entire website)
And the number of clicks or engagements that the top landing pages are driving
Therefore, this new tool will enable online marketers to identify web pages that drive a lot of traffic from mobile devices, but are not exactly mobile friendly.
As a result, they can start making those pages more mobile friendly and, therefore, increase conversions.
Pretty useful, right?
Users will be able to use the Landing Pages tool for search, display, and video campaigns. For now, however, the MFCR data is only available for search campaigns.