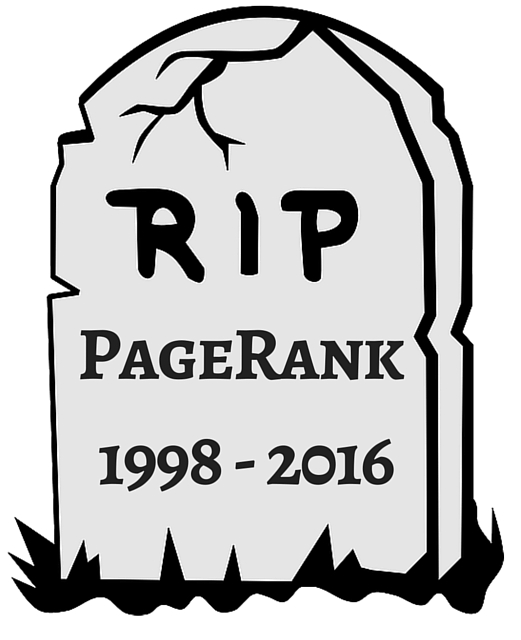 Google PageRank Is No More
March 19, 2016
0 comments
Welcome to a PageRank free web.
Google has confirmed that they will never update the PageRank again. PageRank is now completely dead.
Not too long ago, Google PageRank (PR) used to be one of the most important search engine signal for many bloggers and website owners. People used to obsess about the PageRank their website would wear.
Inbound links were largely dependent on the PageRank of websites. Because of the fact that PR (or PageRank) was directly associated with the authority of a website, it was frequently leveraged by link-sellers for exploitation purposes.
Another common phenomenon was the buying and selling of external links for SEO purposes. Many website owners and professional bloggers used to buy high-PR links in order to take over their competitors in the search engine results pages (SERPs).
However, all that fun is now obsolete. What used to be a huge factor in the search engine optimisation world is now a mere chapter in SEO's history.
It is interesting to see how Google will adjust its strategy to weight inbound links as search engine ranking signals. It may end up becoming a part of the overall search engine ranking algorithm — with no explainable definition. But until we have a clear confirmation, we will keep our fingers crossed.
Let's see how webmasters — who once used to obsess over the quality of inbound links coming from websites with different PageRanks — react to this news.