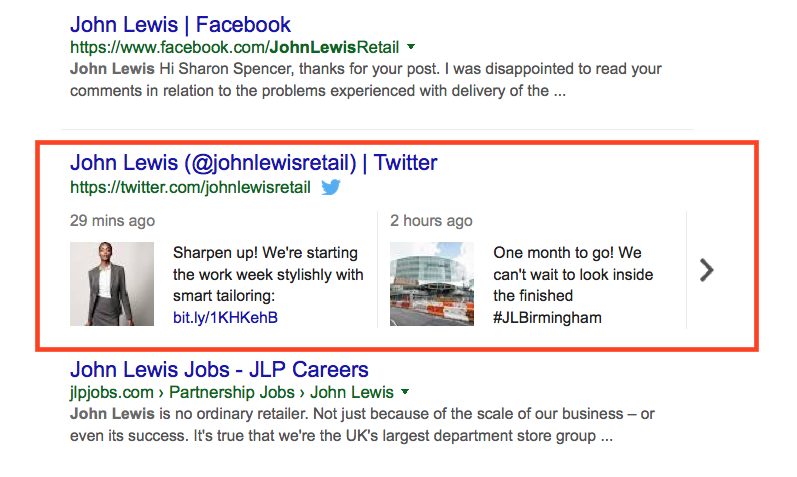 Google is Bringing Twitter into Desktop Search Results
August 25, 2015
0 comments
Until now, Google was only displaying Twitter results into its mobile search engine results pages.
However, according to recent indications and developments, Google may be bringing Twitter into desktop search results as well.
Take a look at the following image:
As you can see in the above image, Twitter results are being displayed in the desktop search engine results. However, for now, it is only limited to famous celebrities and big, recognizable brands.
We first stumbled upon this development when searching for Debenhams in Google UK.
Since our find, officials at Google confirmed that yes, the company has been experimenting with bringing Twitter results into Google desktop search engine results for a month now. They also added that they do not have anything more to announce at the moment.
Have you seen this change to Google in action?