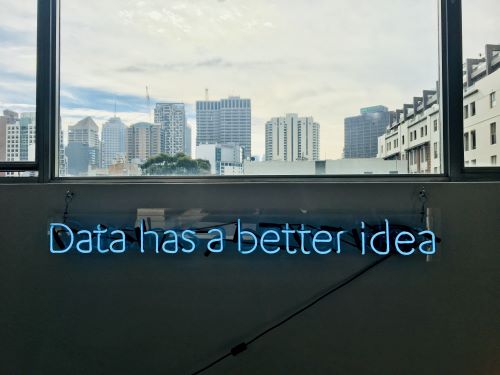 Google clarifies the role of Structured Data in affecting search engine rankings
January 20, 2020
0 comments
We all know that it is a recommended practice to include structured data whenever possible. The assumption is that it helps improve search engine rankings, but is it really the case?
After a recent controversy on social media, Google's Danny Sullivan joined the conversation and clarified the possible impact, if any, of Structured Data on a web page's search engine rankings.
Here is what happened.
Recently, a food blogger tweeted about a potential issue and Google recommendation to include Structured Data in a blog post.
The last sentence, "We recommend that you fix these issues when possible to enable the best experience and coverage in Google Search" is particularly interesting and might have sparked the controversy.
This looks more like a suggestion — not a requirement — by Google. However, the tweet blew up and may have lead others to believe that Structured Data is a mandatory requirement to get the best coverage in the SERPs.
That's when Danny Sullivan responded and clarified Google's position. He said:
"Yesterday, a concern was raised that calorie information was required for recipes to be included in or to rank well for Google Search. This is not the case. Moreover, structured data like this has no impact on ranking in web search." 
He further added, "Content owners can provide structured data as an optional way to enhance their web page listings. It has no impact on ranking. Using it may simply help pages that already rank well appear more attractive to potential visitors."
Danny Sullivan also mentioned that Structured Data is also used to enhance the search snippet — which may lead to an increased click-through rate (CTR). But, as mentioned earlier, it is completely optional and not a requirement.
Some time ago, Google's John Mueller had also clarified that web pages do not get a direct boost in search rankings because of Structured Data. However, Structured Data does make it easier for search engines to understand and index a web page, which may lead to improved rankings and better traffic.
This is what John said earlier, "There's no generic ranking boost for SD usage. That's the same as far as I remember. However, SD can make it easier to understand what the page is about, which can make it easier to show where it's relevant (improves targeting, maybe ranking for the right terms)."
Despite this, you should try to include Structured Data whenever it is possible. It not only helps search engine crawlers, but Structured Data also leads to rich snippets, which may lead to increased CTR and organic traffic.