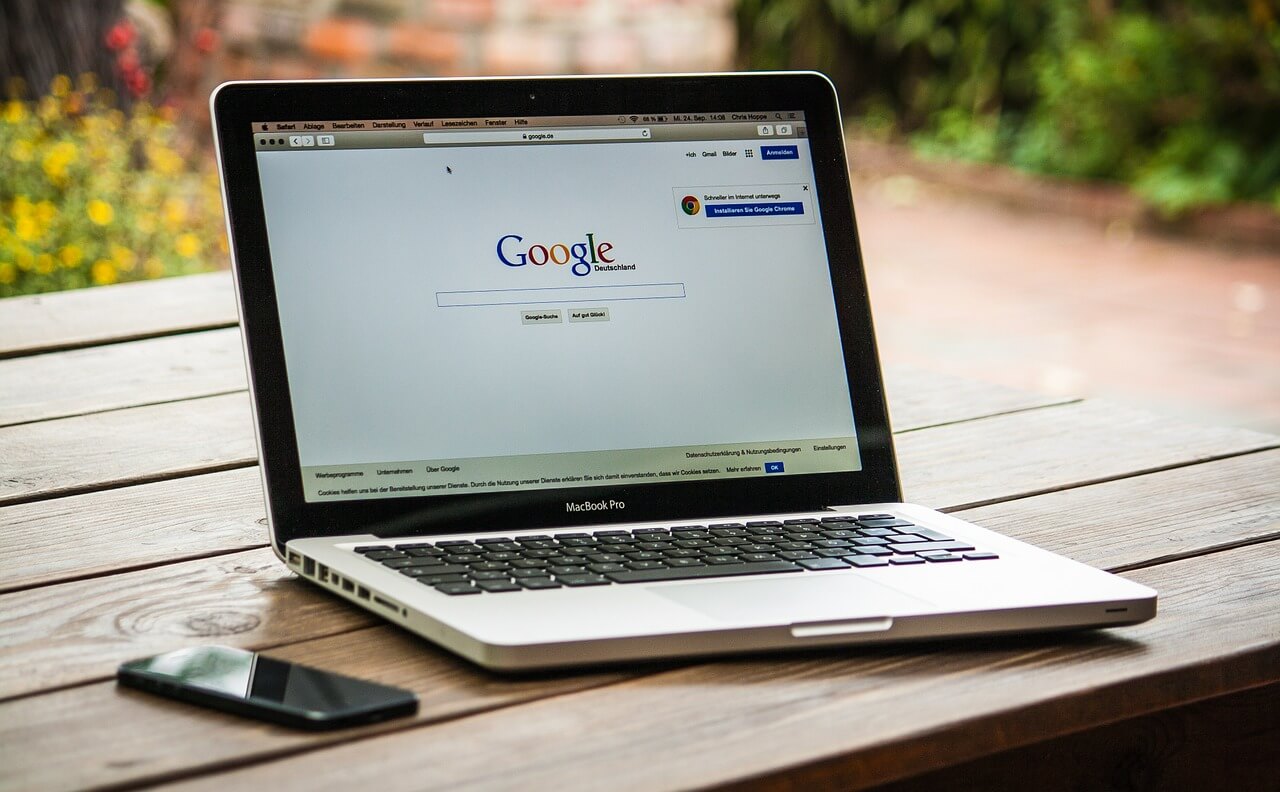 Google AdWords New Click-to-Text Feature Will Be Soon Live
November 1, 2016
0 comments
Google AdWords call extension has been around for long. It allows potential customers to directly call a business to seek information or to buy its advertised product or service. Now Google has another feature for all call-phobic people.
Google has been testing a new click-to-text feature for several months. New reports now suggest that this feature will be now coming out of beta very soon.
How will this new call-to-text feature incorporate into Google AdWords' existing features?
The new message extension will allow users to send a text message to a business. It can be understood as another option to connect with businesses. We expect that it has the potential to become the more popular option among general public.
Having a click-to-text feature will be beneficial in the following circumstances:
It will appeal to call-phobic people who are never entirely comfortable in picking up the phone and dialing a random business number.

It will be quicker.

People who are usually on-the-go will prefer the text option.

To people who likes to avoid getting put on hold when the call is being transferred to the "right person", a click-to-text feature will be the preferred option.
Following is an image that shows the new click-to-text feature in action.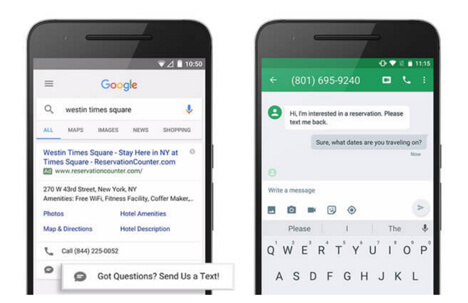 As you can see, mobile users will have an option to directly text a business and place their order or seek further information. This option will be shown right next to the Google AdWords call extension.
Businesses will be able to use a call-to-action of their choosing — whichever they believe will increase their engagement rate and CTR. Moreover, whenever a user clicks on the click-to-text extension, their mobile phone's default SMS app will launch automatically.
Furthermore, here are a few things that businesses would find helpful:
Click on these text extensions will be charged as a regular click on a headline or call extension.

Message extensions can be micro-managed to appear during certain hours or periods of the day.

Businesses can set the message extension on a campaign or ad group level.

Businesses will be also allowed to use autoresponders to let their potential business prospects know when they should expect a reply.

At the moment, there is no good way to track engagement for the message extension. Businesses may have to come up with their own methods to track and measure value of the message extension.

Advertisers will be able to set an initial that users can either directly send or edit. This would be a great opportunity for advertisers and businesses to increase engagement rates. If advertisers can get that text right, it can directly increase the engagement rate.
Google AdWords' message extension will be rolling out globally over the next few weeks. In the meanwhile, read Google's best practices.