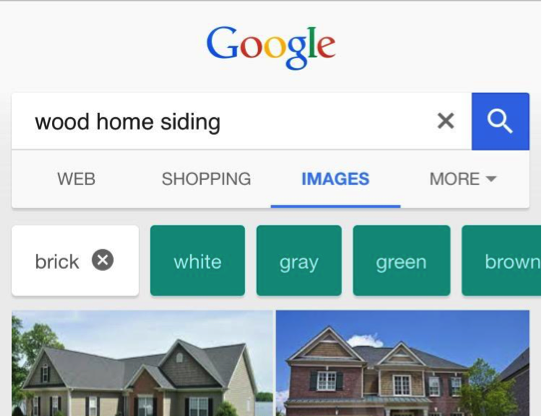 Google Adds New Image Search Filter Buttons on Mobile
September 2, 2015
0 comments
Google's mobile image search just got a lot more powerful.
Google officially confirms that they have added the new filter buttons on mobile image searches … and it isn't a test. It is a permanent change in the mobile search world. A very welcome change, indeed.
You may or may not have the new functionality in action, but some people have. Moreover, as the officials from Google have already confirmed the change, you will be getting the new functionality even if you haven't by now.
Here is how the new image search filter buttons work on Google mobile search.
Google Image Search Filter in Action
You will have to conduct a search on your mobile phone with Google Images. For our example, we are using the search query "wood home siding".
When we do search it with Google Images, we not only get the usual search results in the form of many images, but we also see large filter buttons to narrow down our search in an excellent way.
Here are some screenshots to help you understand its functionality.
As you can see, there are many filter buttons available to help you narrow down your search to a more specific version. The buttons are designed really well, and they are very easy to tap on the mobile screen.
Furthermore, when you filter your results by clicking one of the above buttons, you get even more options to filter your search further down the road.
In our example, we tapped on the "brick" button and that brought more filter options to help us find what we really need.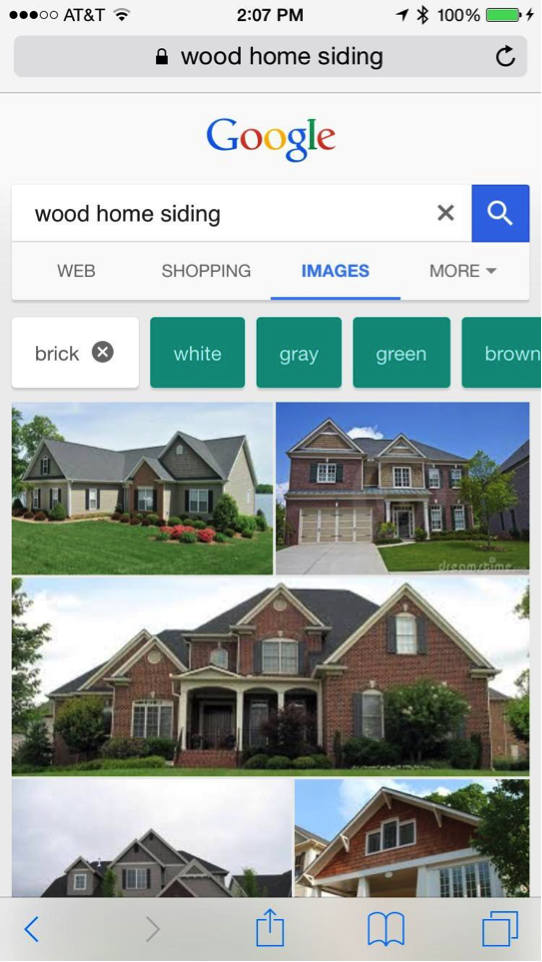 Like any other search function, you can hit the "cross" button anytime to discontinue with your current filter. It works in a really efficient way throughout the search process.
Some users claim that Google took the idea from Bing's desktop search while others claim it is more like Pinterest. And while it does look like Google has take a lot "inspiration" from these two sources, it is a welcome change nevertheless. With these new filter buttons, searching images on Google mobile has got a lot easier and efficient.