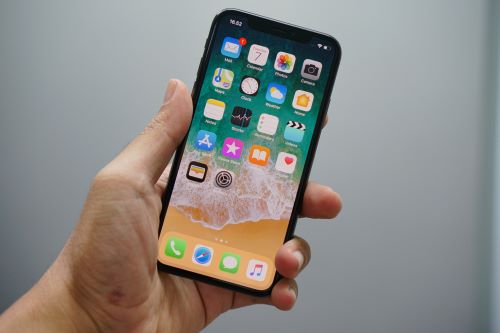 How to fix stagnated content
You may have worked very hard on your website and its content, but that does not guarantee a consistent stream of organic traffic.
Web pages get stagnated all the time — for a variety of reasons. If you have pages that never fulfilled their organic potential, it is time to revisit them and try to revitalize those content pieces.
Here are a few ways to fix stagnated content.
1. Build internal links
One of the easiest ways to fix stagnated content is to leverage internal links and transfer some of the SEO juice from more well-established pages on your site.
Links are an important part of search engine optimisation. Just like with external backlinks, internal links can also boost your content. Furthermore, internal links can also help Google search crawlers find your content more easily.
When building internal links, follow these two tips:
Build internal links that are relevant to the topic of your target page.

It is recommended to build backlinks from pages that have many high-quality external backlinks.  This will help transfer more SEO juice and boost your target page quickly.
2. Revisit on-page SEO
Sometimes, pages don't perform well organically because they follow poor on-page SEO practices. Before trying all the different tactics, it is recommended to revisit on-page SEO and double-check if everything is in order.
This process includes analyzing the following elements:
Keyword selection

Keyword optimisation and density on the page

Heading tags

Meta title

Meta description

Internal links

Outbound links

Word count

Alt text for images
Make sure your page is well-written and well-structured with appropriate, keyword-rich heading tags. The meta title and description should be engaging, unique, descriptive, and keyword-rich.
Moreover, the word count also matters a lot. 300-word blog posts do not work as well. Instead of relying on shorter blog posts, create long-form content that discusses a topic in more depth and detail.
3. Technical SEO
There is more to SEO nowadays than just keyword optimisation. Technical SEO is an aspect that many SEOs still ignore — however, it is a major search engine ranking factor now.
Technical SEO encompasses several things: mobile-friendliness, website loading speed, image optimisation, clean website code, etc.
Make sure your page checks all those boxes.
Web page loading speed, in particular, has become a big search engine ranking factor. The median page loading speed for Google's top 10 results is 1.65 seconds.
Check your web page loading speed with Google PageSpeed Insights and identify any areas of improvement.
4. Backlink campaigns
Many pages just never rank on Google's first page because they do not have enough backlinks from unique, relevant domains on the web.
Link-building is one of the most important search engine ranking factors. If you want to fix your stagnated content, it is worth the effort to try and build some high-quality backlinks from relevant websites.
Here are some tips you can try:
Google Alerts

.  Set up

Google Alerts

for brand mentions and relevant keywords.  Google will alert you whenever someone mentions those keywords. You can then reach out to them with a personalized pitch to get them to create a link to your page.

Broken links

.  Try to find pages with broken links. A Google Chrome extension, such as

Check My Links

, can help you quickly identify broken links on a page. Shortlist all such relevant broken links and reach out to them for a backlink.

Better resources

.  Use tools like

Ahrefs

to identify pages that create backlinks to content similar to yours. If your page is objectively better than those other content pieces, you can reach out to the author of the post and present your page as a better alternative to link to.
5. Merging multiple pages
It is not uncommon to find 10 pages on a topic on the same website. Some content marketers actually prefer having multiple pages on the same topic instead of having one definitive, in-depth blog post.
The problem with that approach is that those pages end up competing against one other in the SERPs. Some pages are so similar that they even use the same keywords — which leads to a problem we call keyword cannibalization.
To overcome that problem, it is recommended to identify such pages and merge them together into one big resource. By empowering that one page, you put it into a better position to rank higher in the SERPs and compete more effectively.
Conclusion
An online business or blog creates hundreds of content pieces every year. Many of those posts get stagnated and never drive any organic traffic.
You can, however, fix those pages with the techniques mentioned in this article, and get more out of each page you publish on your site.