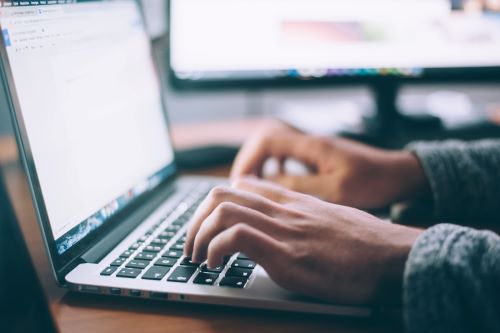 Bing announces new penalty to address "inorganic site structure"
November 22, 2019
0 comments
Bing recently announced a new link penalty to address "inorganic site structure". The new penalty will target private blog networks or PBNs, unethical cross-website linking, and subdomain leasing, which Bing refers to a practice that "equates to buying ranking signals, which is not much different from buying links."
Let's explain everything in a bit more detail.
What is the "inorganic site structure"?
Bing refers to inorganic site structure as a linking pattern that is used to manipulate search engine rankings by cross-site linking with external domains or internal site-level links with subdomains. 
Bing also noted that some websites create subdomains to keep parts of their business separate, e.g., a blog or a support portal.
According to Bing, "creating a website structure that actively misrepresents your website boundaries is going to be considered a violation of the Bing Webmaster Guidelines and will potentially result in a penalty."
Bing specifically highlighted private blog networks (PBNs) as an example of inorganic site structure. The announcement said, "While not all link networks misrepresent website boundaries, there are many cases where a single website is artificially split across many different domains, all cross-linking to one another, for the obvious purpose of rank boosting. This is particularly true of PBNs."
Apart from PBNs, Bing also highlighted doorways — pages that are overly optimized for specific keywords but redirect users to a different destination. This black-hat SEO technique will also be penalized by Google going forward.
The bottom line is that both these techniques artificially make one website look like several independent websites. 
Bing also specified the inevitability of duplicate content and how webmasters should treat duplicate content to avoid penalties. Bing mentioned redirecting duplicate pages with HTTP 301 or adding canonical tags as best practices to avoid link penalties.
Subdomain leasing
Bing also highlighted subdomain leasing as a spam activity that would be penalised. 
The practice of subdomain leasing refers to "hosting third-party content or letting a third-party operate a designated subdomain or subfolder, generally in exchange for compensation."
Bing explained it in the following words:
"In most cases that we reviewed, the subdomain had very little visibility for direct navigation from the main website. Concretely, there were very few links from the main domain to the subdomain, and these links were generally tucked all the way at the bottom of the main domain pages or in other obscure places. Therefore, the intent was clearly to benefit from site-level signals, even though the content on the subdomain had very little to do with the content on the rest of the domain."
Advice to domain owners
In the announcement blog post, Bing reminded domain owners that it is ultimately their responsibility to follow the best SEO practices. Penalties will expand to the entire domain in case of violations of webmaster guidelines. Also, if a website is hacked, hackers might create subfolders with spam content unbeknownst to the domain owner, which may lead to a site-wide penalty until it is clean.
Over the next few weeks, Bing Webmaster Guidelines will be updated. In the meantime, if you believe that you have been penalised unfairly, you can contact Bing Webmaster Support to file a reconsideration request.