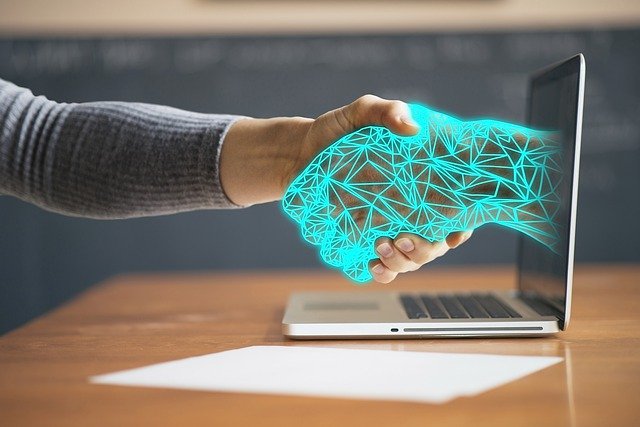 A beginner's guide to recovering from core algorithm updates
October 20, 2021
0 comments
Google's core algorithm updates are not that uncommon. Google's search algorithm can be updated multiple times a year, and it can leave many websites in tatters after. 
While the demotion in search rankings is a big nuisance, you can recover from it if you keep your calm and take the right steps.
In this blog post, we are going to discuss how to recover from Google's core algorithm updates and talk about the importance of relevance and content.
7 things to do to recover from a core algorithm update
Here are a few things you can and should do when you are trying to recover from a core algorithm update:
Relax

.  It may not be the ideal situation, but you can recover from it. It is common. Take a deep breath and get to work.

Google Search Console

.  Review your Google Console Search account to see if you notice anything odd. Double-check if you have a manual penalty.

Analytics

.  Analyze your Google Analytics account and identify the pages that have lost the most traffic.

Content audit (relevance)

.  Once you have identified the pages, conduct a content audit from a relevance point of view. Is your content relevant to the search query? This is arguably the most important point, and we'll talk more about it later in this article.

Content audit (authority)

.  The second part of the equation is

authority

. The next step of your content audit would be to analyze shortlisted pages from an authority perspective. Is your content authoritative, detailed, and comprehensive?

Backlink profile audit

.  This would also be a good time to review and audit your website's backlink profile. Build domain authority with high-quality and relevant backlinks. Remove spam, low-quality, and irrelevant backlinks.

User experience

.  A general review of the user experience on your website would also be in order at this time. This includes

page experience

, use of obtrusive ads,

core web vitals

,

website loading speed

, etc.
How Google sees websites improvements
If you want to recover from a demotion in search rankings, it is important to understand how Google views your efforts and website improvements.
"It's not so much that we would consider it a situation where you have to fix something. But rather, when it comes to relevance, if you work on improving the relevance of your website, then you have a different website, you have a better website. So it's not that we would switch back and say, 'Oh, it's like the issue is fixed,' and we will change it back to the previous state.
But rather, you're saying, well, this is a better website now, and we look at it and say, 'Oh, it's a better website.' It's not the same or comparable to before, so it would be kind of tricky to expect that it changes to the state it was before. But it's a new website; it's a better website."
John confirms that this is especially true in the case of recovering from core algorithm updates.
"I think, especially with core updates, when you're talking about recovery, it's not so much you're recovering, but rather Google is seeing that you have a better website and reacting to that."
Relevance, content, and core algorithm updates
As we mentioned earlier, there are plenty of areas you can improve when recovering from a core algorithm update and improving your website. However, if you have to focus on only one, improve your website content and make it more relevant.
That's what Google's John Mueller suggests.
"With the core updates, we don't focus so much on just individual issues, but rather the relevance of the website overall.
And that can include things like the usability, and the ads on a page, but it's essentially the website overall.
And, usually, that also means some kind of the focus of the content, the way you're presenting things, the way you're making it clear to users what's behind the content. Like what the sources are, all of these things. All of that kind of plays in."
"So just going in and changing everything around the content— I think you can probably get some improvements there.
But essentially, if you really want Google to see your website as something significantly better, you probably also need to work on the content side … Think about where might there be low-quality content, where might users be confused when they go to my website — and is that confusion something we can address with technical issues? With UX changes? Or do we actually have to change some of the content that we present?"
Conclusion
Recovering from a core algorithm update can be daunting, but it is certainly doable. Use the tips we mentioned in this article to simplify the process and improve your website for Google to take notice.