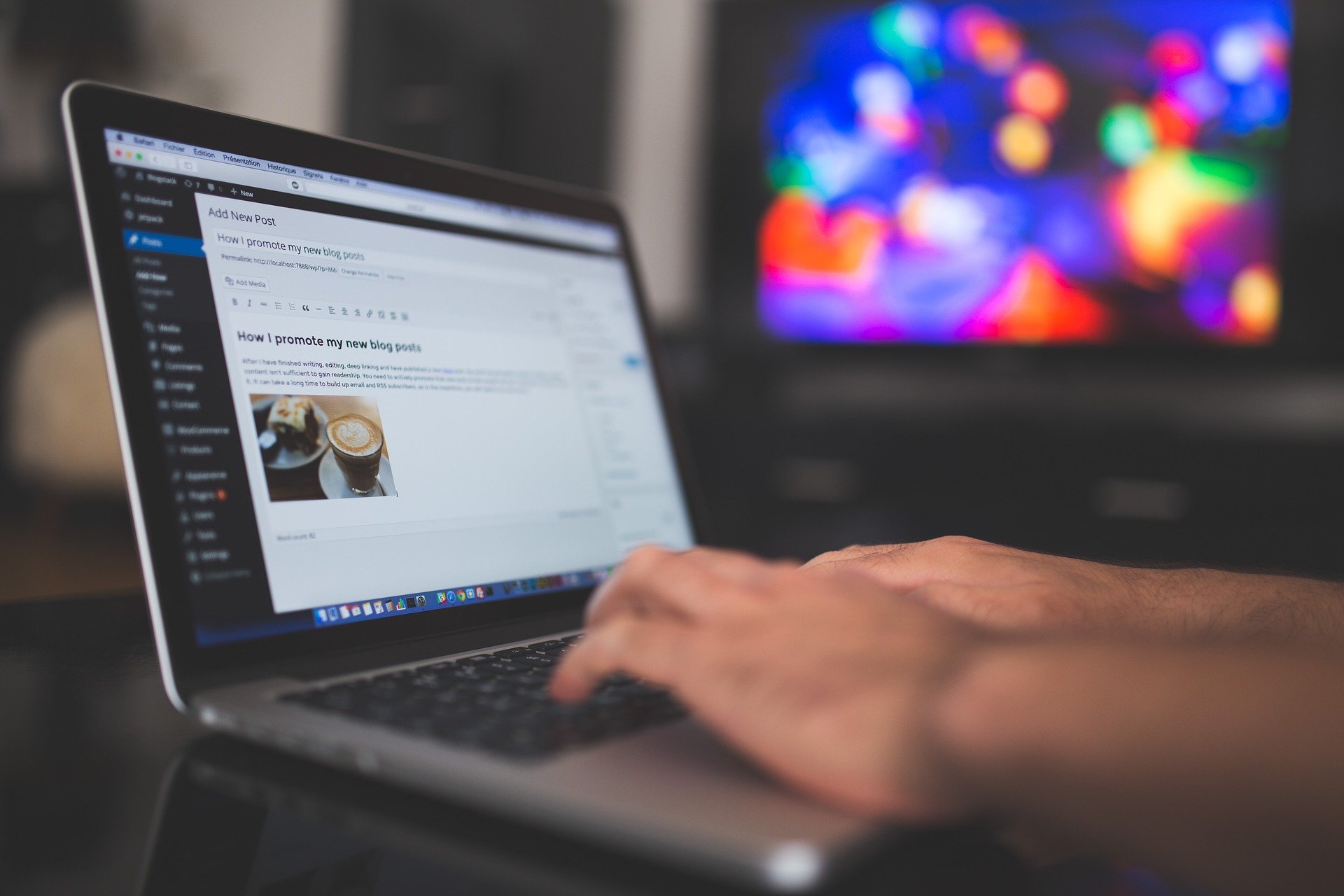 5 SEO writing tips for local businesses
Effective SEO writing is about providing a good experience to users and search engine crawlers. That happens by making it easier for both to find and understand the information that they want to find.
Here are five writing tips that can help local businesses with rankings.
1. Create high-quality content as per Google's guidelines
If you want to rank higher on the search engine results pages (SERPs), you must create high-quality content. There is no way around it.
But what is high-quality content?
On the topic of high-quality informative content, Google shares the following guideline, "For informational content: very high-quality MC (main content) is original, accurate, comprehensive, clearly communicated, professionally presented, and should reflect expert consensus as appropriate."
In addition, it is also important to follow Google's E-A-T framework.
EAT is an acronym that stands for Expertise, Authority, and Trust. Google evaluates a website's content through the EAT framework, and it can play a crucial role when it comes to deciding which web pages get prioritized in search rankings and which ones make way for others.
More information on E-A-T can be found in Google's search quality rater guidelines.
2. Keyword inclusion and optimisation
One of the basic principles of SEO writing is to optimise your web page for important primary and secondary keywords.
Search engines have evolved and become very smart in the last few years. Now, they do not rely on exact match keyword phrases as much as they used to. However, it is still a recommended practice to include primary and secondary keywords on the web page as it can help tremendously.
Here are a few tips on where and how to include the important keywords.
Based on your keyword research, divide your keywords into two groups: primary keywords and secondary keywords.
Include the primary keyword in:

The meta title
The page title (H1)
Body text
Meta description

Include the secondary keywords in:

Body text
Subheadings (H2 and H3)
Meta descriptions
3. Create content as per the search intent of keywords
Before you start writing the content, however, it is crucial to understand the intent of the keyword you are targeting. How your content is written depends on your findings.
A keyword can have one of the following three search intents:
Informational — When the searcher is looking for information on a topic or answers to their questions, e.g., "what is the average temperature in Finland."
Commercial — When the searcher indicates an intent to buy a product or service now or at some point in the future, e.g., "Ahrefs or SEMRush: which SEO tool to buy?"
Navigational — When the search intent is to visit a specific web page, e.g., "Basecamp log in."
The easiest way to determine the search intent of a keyword is by looking at the search results for that keyword. Manually analyze and review the top 10 pages on Google's first search result page and see what type of results Google surfaces.
After your analysis, make sure you write the content, so it caters to that search intent. That'd give your page the best possible chance to rank higher on the SERPs.
4. Create content for featured snippets
Featured snippets are small excerpts from the web page that appear on the main Google SERPs. Google uses featured snippets to provide relevant information to searchers as quickly and efficiently as possible.
Here is an example of a featured snippet.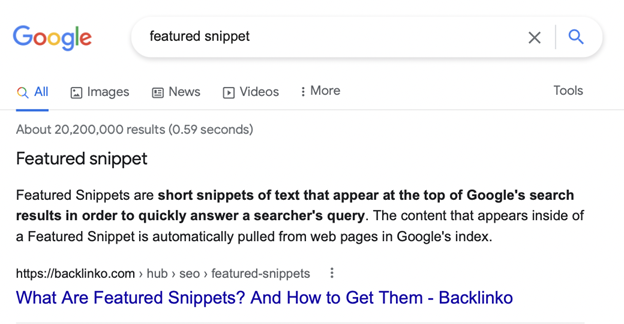 While there is no definite rule for making sure your web page appears in the featured snippet, the way you write your content can influence its probability.
The easiest way to influence featured snippets is by following the "inverted pyramid" technique. In this technique, you start with a summary of the main point and provide a summarized answer to the main question. In the subsequent paragraphs, you elaborate on that and provide more information.
This gives Google an opportunity to take that summarized answer and rank it in the featured snippet. Searchers can click on the web page if they are interested in finding more details.
5. Readability, user engagement, and user experience
Last but not least, good SEO writing takes into account other factors such as readability, user experience, and user engagement.
Unlike traditional writing rules, SEO writing demands shorter sentences and shorter paragraphs. That makes skimming information easy, which can increase readability and engagement.
In addition, it is also recommended to use bullet points and numbered lists whenever possible. That adds variety to the content and makes reading a more pleasant experience.
One of the main goals of SEO writing is to avoid a big wall of text. Therefore, you should divide the content into multiple chunks with subheadings, videos, images, bullet points, and other visual elements, e.g., business map location, business reviews, product photos, etc.
Conclusion
Writing online content can be a fairly simple process, but effective SEO writing requires attention and careful implementation of various techniques.
The tips mentioned in this article can help your local business achieve better rankings on the SERPs.
If you have any questions or need help with local SEO, feel free to reach out to us.