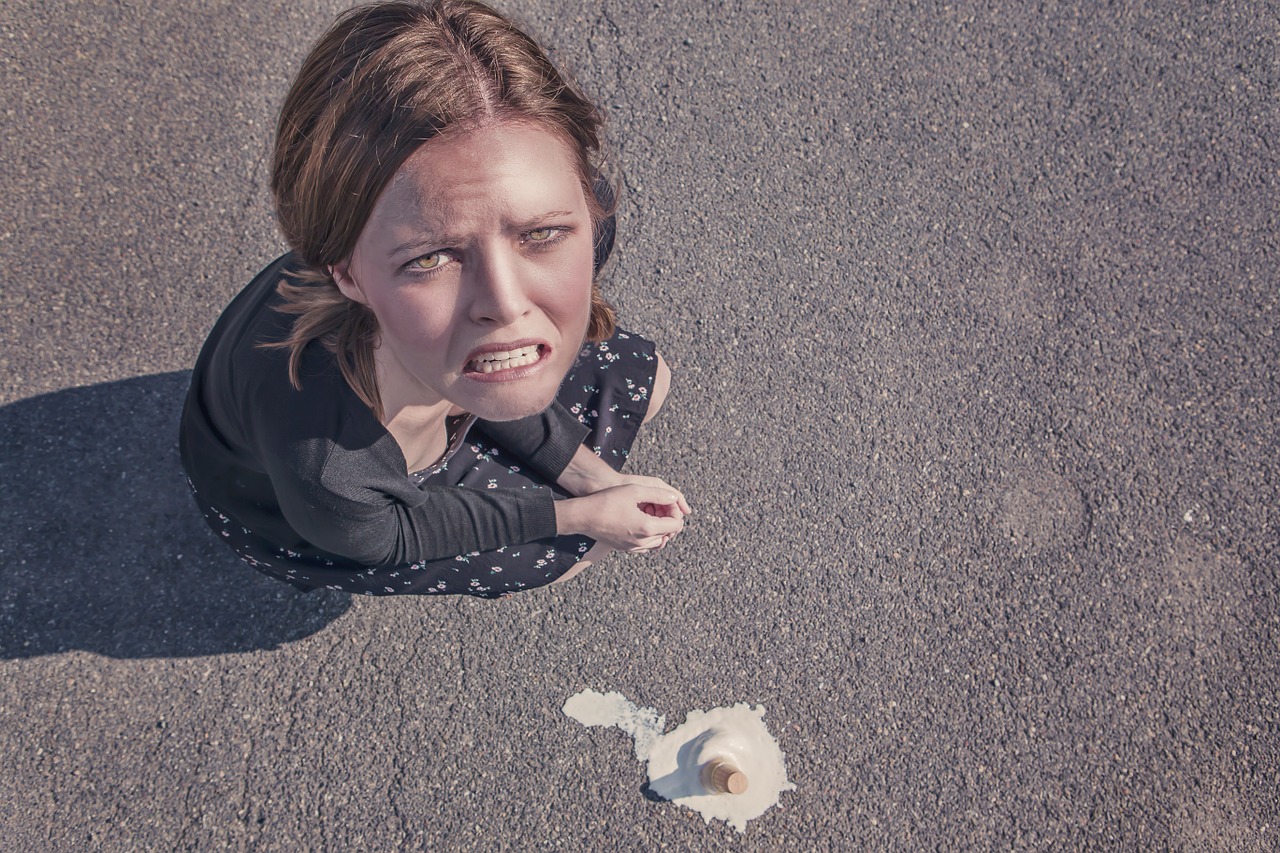 5 Content Marketing Mistakes You Should Avoid
Content marketing is time consuming and requires a lot of effort and patience.
More often than not, you will start feeling that it is just not worth it. However, content remains the king of the digital marketing realm. And if you want to succeed online, content marketing is something that you just can't ignore.
So, instead of sulking, it would be a good idea to take a look at some of the most common and worst content marketing mistakes that you should avoid.
These content marketing mistakes are the ones that hamper your growth and, by avoiding them, you can achieve success with much better ROI.
1. Forgetting the Main Purpose of Content Marketing
We all know what we want to achieve via content marketing — at least before we start with it.
Once we do get started with content marketing, most of us just forget its main purpose and start thinking of monetising as soon as possible. This is one of the grave mistakes that halt your progress and don't let your business grow.
It is important to always remind yourself of the main purpose of content marketing, i.e., to gather a specific group of target audience, build credibility with them over a period of time, and establish trust. Once you establish them, you can then sell them something down the track.
There are so many online businesses out there that consumers are overloaded.
Even if you run paid ads, you can't convert a good amount of that website traffic. This is why content marketing is probably the best way to go, as it builds trust and confidence in your brand that you can leverage later.
2. Not Being Persistent Enough
Content marketing is all about patience and persistence. It's a game of how long can you stay in there.
It does not offer any quick rewards. And this is where, unlike most scenarios, the tortoise can beat the rabbit.
You see, blog posts, guides, e-books, videos, take a lot of time to create. Engaging, in-depth, and comprehensive content is the need of the hour. You will have to spend hours writing a 2000 word blog post that is filled with images, videos, researches, case-studies, and outbound links to authoritative websites.
Stick with this routine for as long as you can — at least a little longer than your competitors and you will soon start seeing positive results for your efforts and persistence.
3. Forgetting All About SEO
For most content marketers, SEO is the name of that bad, evil witch that you just want to ignore. Don't do it. It's a big mistake.
The main purpose of content marketing is, of course, providing exclusive and real value to your website visitors. However, it does not mean that you totally ignore the search engines.
It's actually a common myth that you either optimise your content for search engines or you optimise it for human readers. It does not have to be one or another. You can easily do it for both of them, and that is what you should be aiming for.
If you do it right, down the road you will be receiving the largest share of traffic via search engines. That's how you succeed at this content marketing game in the long run.
4. Not Establishing Connections
In the blogging and content marketing world, there is no competition or competitors. That's the good thing about it.
Other blogs within the same niche as yours are probably facing the same thing as you are. Even if they have already established their blogs, they'd still be doing most of these things on a regular basis for survival.
Most amateur content marketers make this mistake of not establishing connections with other bloggers and content marketers. They are not your competition, and you can work alongside them to establish your credibility in the niche.
Furthermore, many bloggers and content marketers promote each other's products, services, webinars, blog posts, and email lists. In other words, you can use those platforms established by other content marketers to boost your own blog — only if you have established the right connections with other bloggers.
5. Ignoring Guest Blogging
Guest blogging is the lifeblood of any effective content marketing strategy. If your content marketing plan doesn't have guest blogging in it, consider it as a big mistake.
There are various benefits of guest blogging and many reasons why it must be an important part of your content marketing strategy. Here are a few of its benefits:
1. Guest blogging gives you an opportunity to get in front of your target audience and potential customers.
2. It allows you to build relationships and credibility in your niche.
3. Guest posting has several SEO benefits. It allows you to generate high-quality and relevant backlinks to your blog, which gives you a boost in the search engine rankings.
4. For a content marketer, guest blogging can be very important, as it marks his/her authority in a given niche.
Ever since Matt Cutts suspected that guest blogging for SEO may be dead, many bloggers and content marketers have stopped putting their efforts in it. But that's exactly the mistake and wrong approach we're talking about here.
Guest blogging is very much alive. The only difference is that, more than SEO, it is being used for creating reputation, connections, and credibility. Make sure your content marketing strategy has a definite place for it.