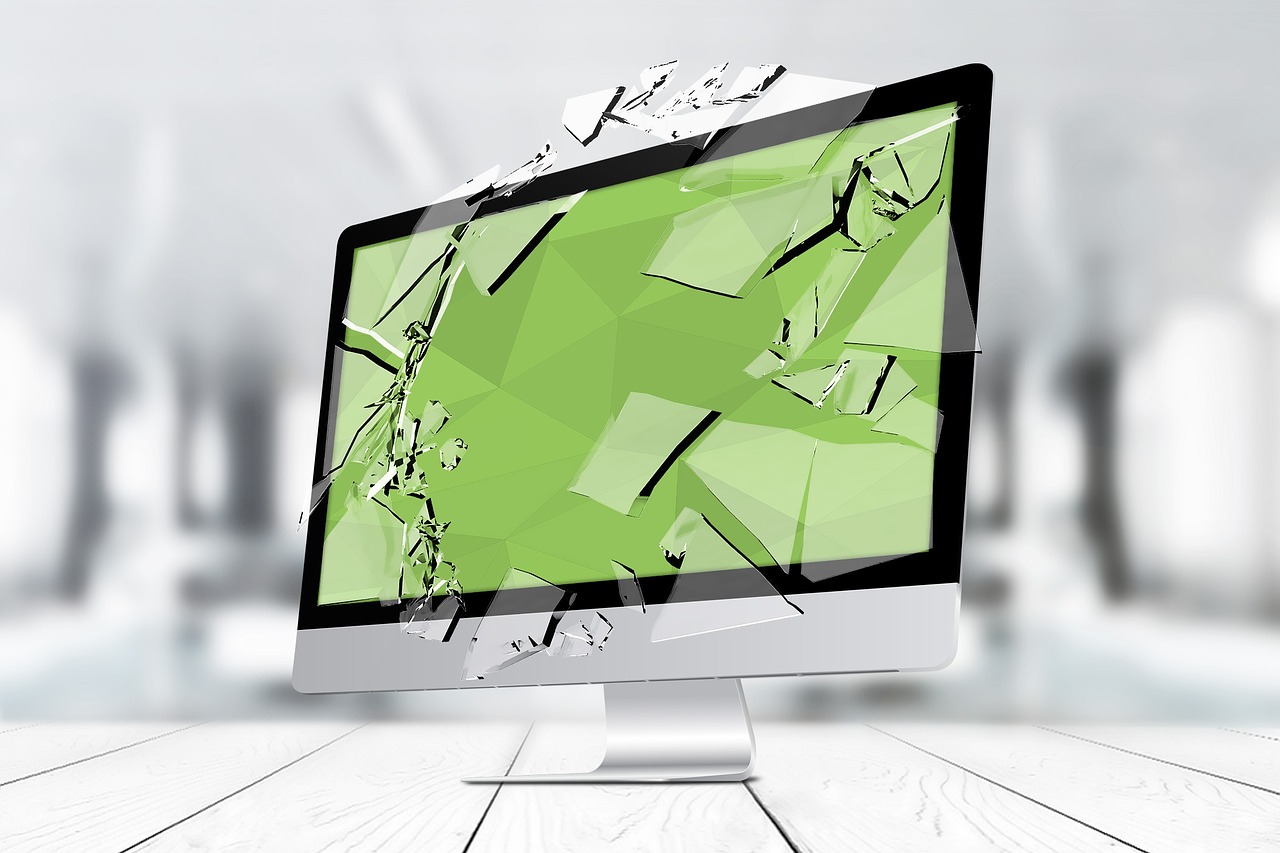 4 Tips to Help You Guard Against Negative SEO
Let's face it.
Negative SEO is real.
You can deny it all you want, for as long as you want, unless you get plagued by it. Negative SEO can seriously hurt your website's ranking in the search engine results pages (SERPs).
Even in today's digital marketing world, it is quite possible to seriously damage a website with negative SEO. And you'd be surprised to know that there are more people than you'd like to imagine that would involve in negative SEO practices.
So what can you do about it?
You can't just let it happen to your website which you have worked so hard to build and optimise for search engines.
Of course, not.
The good news is that there are things you can actively look for and do that guard you against negative SEO. In this blog post, we highlight 4 tips that will protect your site against negative SEO.
Let's see what those tips are.
1. Regular Link Audits
Regular link audits are very helpful for search engine optimization. These audits help you find new backlink opportunities and duplicate the strategies that are working so well for you.
Regular link audits also work well when it comes to weeding out bad links to plague your website. With regular audits, you can spot if you are becoming a victim of a negative SEO attack in the form of bad backlinks.
What do you have to do?
Every now and then, just keep an eye out on your link profile growth. See if there is any suspicious activity.
But what kind of suspicious activity? And how can you identify that?
So here is a simple (logical) rule that you have to remember.
More often than not, your backlink profile will be steady. Ideally, it will be gradually and steadily growing. But unless you have been actively working on a backlink campaign, you won't see a large spike.
In case you do see a large spike (like shown in the following screenshot), that should be a red flag for you — especially if you didn't run any extra backlink campaign.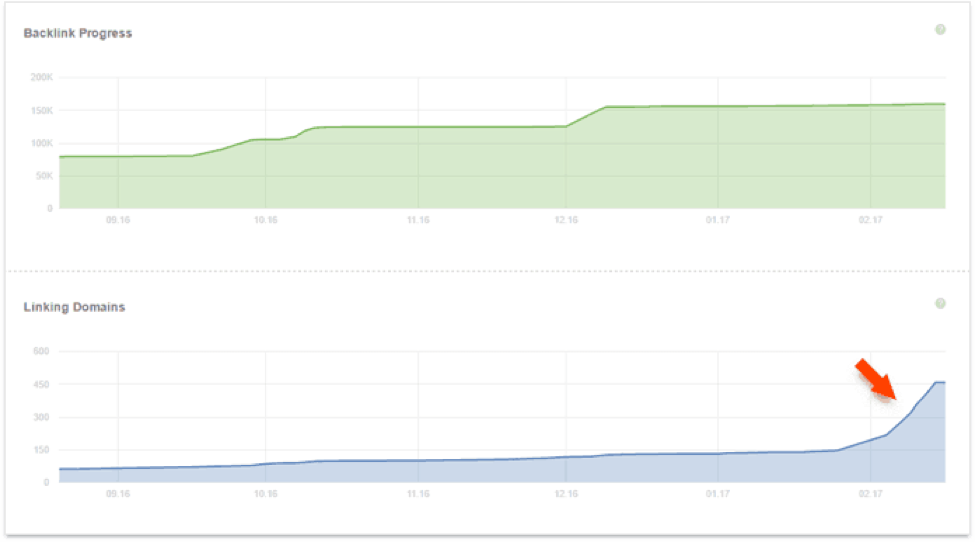 A link farm spam attack can point thousands of backlinks to your website — the type of backlinks you don't want your site to be associated with.
Although you can use a link auditing software, the best way is to do manual link audits. As mentioned earlier, manual link audits not only help you identify spam attacks before they spiral out of control, they can also reveal some golden backlink opportunities.
Once you do find you are getting link-spammed, inform Google and disavow those links as soon as possible.
2. Search for Scraped Content
Scraped content is another form of a negative SEO attack that can leave your website crippled.
We all know how important content marketing is. Spammers and SEO attackers know that, too. How it usually works is that spammers steal your website's content and paste it on their websites as it is.
They don't stop there. These attackers also often combine content scraping with a link farm attack to spam your website.
Once your website gets demoted in the search rankings because of that farm attack, their content (which was originally yours) get ahead of you in Google's search engine results pages. That's how they steal your traffic.
The best way is to keep an eye if someone's stealing your content. Use a tool like Copyscape to see if anyone is plagiarizing your content. In case you find someone stealing your web content, follow these steps:
3. Monitor Your Site's Speed
Just like regular link audits, frequently monitoring your website speed also has several benefits.
A website's loading speed is fast becoming a major search engine ranking factor. Monitoring the site's loading time can help you improve it, which will help you in search rankings. Additionally, by regularly monitoring your site's loading speed, you can also anticipate if you are being attacked.
If you feel your site is becoming sluggish for no apparent reason, it may be a signal of a crawling attack. Spammers send thousands of requests every second to your server, which often results in websites getting crashed.
We suggest using a tool like Pingdom.com to monitor your server uptime as well as your website loading time. You should also activate "email alerts" for instant notifications when your website is down. So you can contact your website hosting company or technical support without wasting any time.
4. Monitor Google My Business Reviews
Bad reviews can seriously damage the reputation of your company. This is why it is extremely important to regularly monitor Google My Business Reviews to see if you have been attacked there.
Business owners work so hard on their business, and they just can't let fake negative reviews to destroy your company's credibility.
If you are instantly receiving too many negative reviews, there might be two reasons:
You may have made a huge PR blunder, or
You are getting by a competitor with fake reviews
If it is the second scenario, flag fake reviews. Here is how to do it:
Search for your business on Google Maps.
When it appears in the search results, select your business.
In the left panel, you'd see Review Summary > Number of Reviews. Click it.
Identify the fake negative reviews.
Flag them.
Fill out the report form.
You're done.
Conclusion
Negative SEO is becoming more and more rare. As Google is getting smarter, it tackles problematic linking behaviour on its own, but you still can't rely on Google all the time.
It is your business; it is your website. Hence, it is your responsibility to be vigilant against any potential negative SEO attack. Hopefully, this article will help you tackle the next wave of a negative SEO attack on your site.