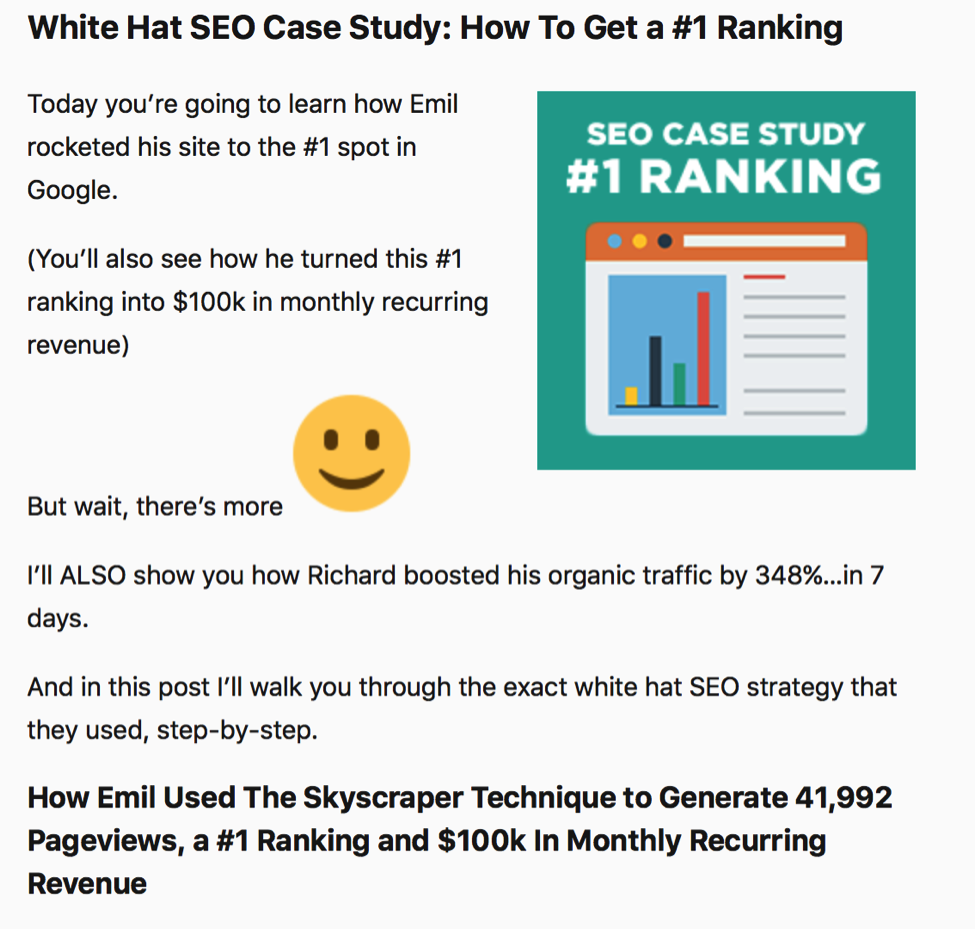 4 Content Creation Tips That Help You Reach Influencers
January 1, 2016
0 comments
Everybody can create content. In fact, most people create digital content on a regular basis, but how many of them actually succeed?
There are many metrics to determine the success of a piece of content, and the total number of social media shares a post gets is also one of those factors. And as reported by one study, only 1% of content gets 30% of total social media shares.
Why do you think that happens?
Most bloggers just publish content on their blog and forget about it. Even if they share those posts on their social media profiles, they hardly get viral. The problem is that a new blog does not always have a huge following.
But the good news is that other well-established bloggers in your niche already have that kind of following that you can leverage. To do that, you will have to reach influencers and well-established bloggers in your industry.
In this post, you will find 4 content creation tips that will help you reach influencers and tap into their fans.
1. The 'Interview' Posts
Sometimes, it can be as simple as talking about the well-established bloggers and influencers in your niche.
The idea is to interview a well-established figure and influencer in your niche and publish that interview post on your blog. This simple technique can help you rise above thousands of other blog posts.
Moreover, once that interview post is published, chances are that the influencer (the interviewee) would be sharing your post with her social media followers and email list subscribers. This will give your blog a sudden boost in traffic and new leads.
2. Seek Contribution
Another great way to reach out to influencers is by seeking contribution from them. Contrary to common belief, most well-established bloggers and experts in your niche would be happy to contribute to your articles. They help because it makes them look good to their readers — which is always a crucial factor in a blogger's success.
Just ask nicely and don't leave too much work for the influencer to do.
The tip is to ask one very specific question from your target influencer. In your email, don't forget to tell them how much you appreciate them. Also, tell them everything about the post you are writing and the strength of your blog and audience.
3. An Expert Roundup Blog Post
It is a very simple content creation technique that allows you to reach dozens of well-established bloggers and influencers. And because of that, you will be able to access thousands new blog readers that would be interested in what you have to share to the web.
An expert roundup blog post is exactly what its name suggests. You ask 10-20 experts to contribute to your blog post, and the tips they share make the entire content of your post.
Each of the contacted experts will have to contribute only 1-2 paragraphs. So ask for one specific tip. You don't want to burden them too much.
Here is a guide that will teach you everything you need to know about creating the perfect expert roundup blog posts.
4. Be the Poster Child
If you are new to blogging, you might be following an expert or influencer in your industry. If you have been following someone's tips and tricks, you can use another excellent content creation tip to be endorsed by that influencer.
Be the poster child and jump into their good books.
The idea is to follow the tactics, tips, tricks, and strategies of one of the experts in your niche. And don't forget to track what you are doing. You need to track every step as if you are writing a case study.
Then, once you achieve some success using those strategies, you can contact the influencer and tell them their method worked.
Once you have got their attention, you can offer them to write a case-study of your success (based on the steps and results you were tracking). Most bloggers would be more than happy to accept that offer as it makes them look good in front of their target audience and blog readers.
Here is an example of a new blogger getting featured on Brian Dean's Backlinko.com by using the same strategy.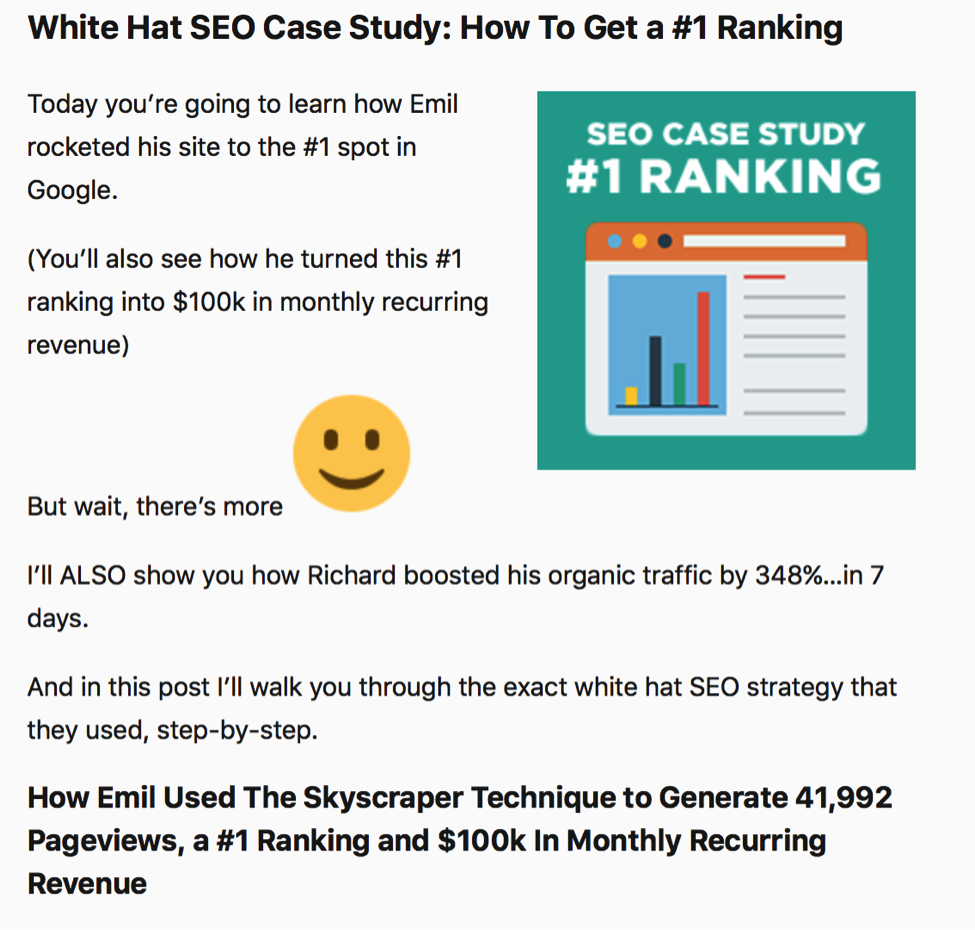 It's highly recommended to create content that allows you to reach influencers, well-established bloggers in your niche, and more groups of target audience. After all, such posts generate much better results.
You can use Google and BuzzSumo to find influencers within your industry. Follow a few of them who have the best social media following, read their methods and blog posts in detail, and start using some of the techniques that are mentioned in this article.
Good luck.